Why Johnny Depp Once Called the Film Industry 'Dirty'
Before Johnny Depp was a part of the Pirates of the Caribbean franchise, the megastar was known for straying away from blockbuster films. It wasn't necessarily because of a lack of leading man roles, but this was due to Depp's own preference. Especially since Depp once referred to the film industry as a dirty place.
Johnny Depp once felt like he was considered 'box office poison' before 'Pirates of the Caribbean'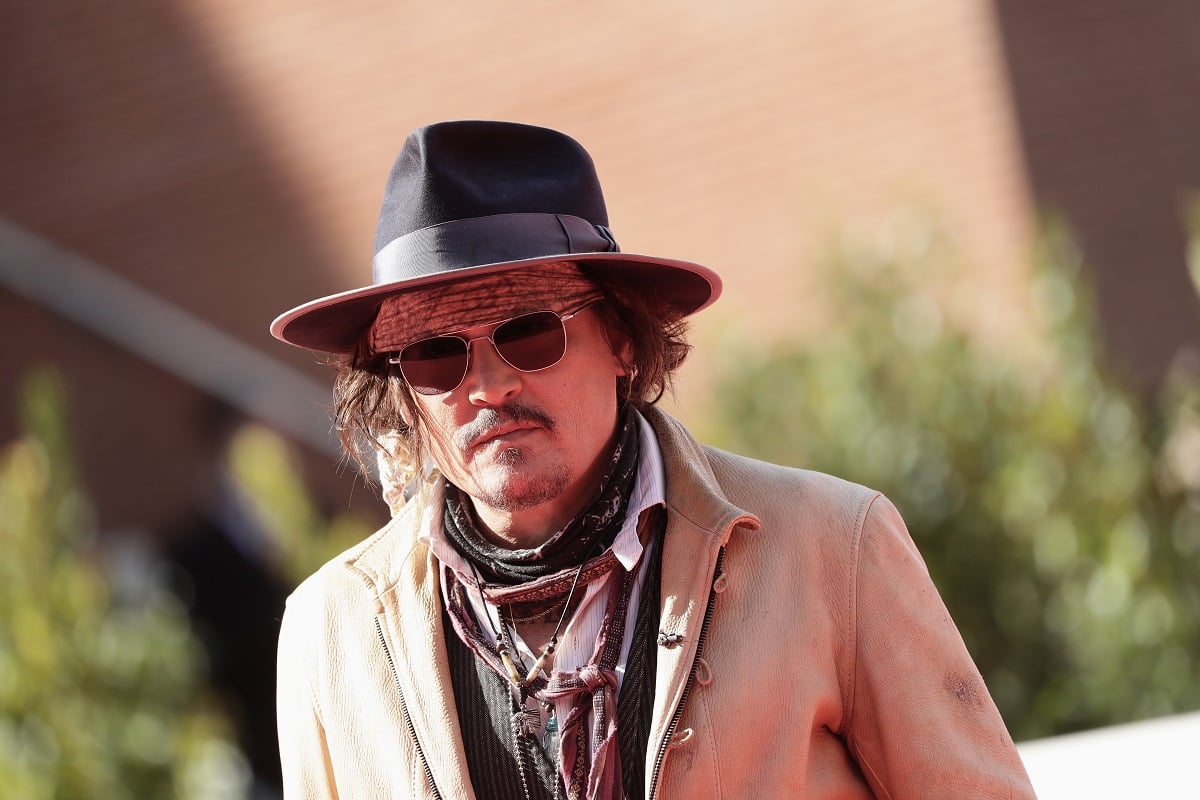 Although he was already a star, Pirates of the Caribbean marked the first time Depp led a series of blockbuster films. As Captain Jack Sparrow, Depp managed to lead Caribbean into becoming a billion-dollar franchise. This was a huge triumph for Depp, who shared how many in the industry didn't think he was capable of a box-office hit.
"I went through 20 years of what the industry basically described as failures. For 20 years I was defined as box office poison," Depp once said according to Digital Spy.
Despite the films' commercial appeal, Depp succeeded by keeping true to himself. This proved to the Edward Scissorhands star that he didn't have to compromise his acting style for a hit.
"I didn't change anything in terms of my process, I didn't change a thing. But that little film Pirates of the Caribbean came round and I thought, yeah, it'll be fun to play a pirate for my kiddies," he said.
Although Depp was grateful for what he accomplished with the Caribbean franchise, it wasn't a success he was chasing.
"I created the character the same way I created all the other ones and I nearly got fired, and thank God they didn't. It changed my life. I'm hyper, super-thankful that radical turn happened, but it's not like I went out of my way to make it happen," he said.
Johnny Depp once called Hollywood 'dirty'
Despite Depp not starring in too many box-office hits earlier in his career, the actor still felt like a success. According to a 2000 interview with The Guardian, Depp was reportedly making $10 million per film at the time. In addition to his salary, many of his films were critically acclaimed. But Depp has always declared himself an actor more fulfilled by the art of the industry than for the money involved.
According to Depp, he joked that the industry being so interested in returns on investment made it dirty.
"Nobody puts money into a film because they love art, they do it because they want a return on their money, so it's kind of dirty," Depp said.
For Depp, he wasn't sure what the difference was between commercial success and his own personal success. He asserted that even he didn't know how he managed to work in the industry by going down the path that he did.
"Luckily, I've been able to stay afloat. I don't know why that is, because I made choices to go down another avenue that was not particularly solidly paved for you already. But it was the only way I could go, believe me," he continued.
Johnny Depp wanted 'Pirates of the Caribbean' to end on a high note
There have been many talks of Depp reprising his role as Jack Sparrow in the mega-franchise. Depp himself even once spoke about his desire to see the franchise reach a satisfying conclusion. Only after giving his characters a good farewell did he feel comfortable leaving Pirates behind.
"My feeling was that these characters should be able to have their proper goodbye, as it were," Depp said during his defamation trial with Amber Heard (via IndieWire). "A franchise can only last for so long, and there's a way to end a franchise like that, and I thought that the characters deserved to have their way out, to end the franchise on a very good note. I planned on continuing until it was time to stop."
RELATED: Johnny Depp Unintentionally Made The Viper Room a Paparazzi Hot Spot in the '90s