Johnny Depp Courtroom Insider Reveals Shocking Moment She Thinks Amber Heard's Lawyer Stopped Believing Her Client [Exclusive]
Johnny Depp vs. Amber Heard courtroom insider Danielle Dell'Olio said she witnessed the moment when Heard's lawyer Elaine Bredehoft stopped believing in her client and essentially gave up.
Depp launched a $50 million defamation suit against Heard after her Washington Post op-ed implied he abused her. Although she never named Depp, he lost jobs and his family was humiliated. On June 1, 2022, Depp won his case and was awarded $15 million. Dell'Olio sat in the courtroom for weeks and had a few moments with the attorneys in the case, specifically Bredehoft. Dell'Olio said she could tell when the case deflated for Heard.
Amber Heard's lawyer had a turning point moment after her first testimony
Dell'Olio, who supported Depp in the case, said that Bredehoft had a tough case defending Heard. "I do feel bad for Elaine in the sense of I think there was a point and I think you can see it very clearly where she no longer believes her client," she recalled to Showbiz Cheat Sheet. "It was at the end of when she was questioning Amber for the counter. It was a cross-examination after Amber's first testimony."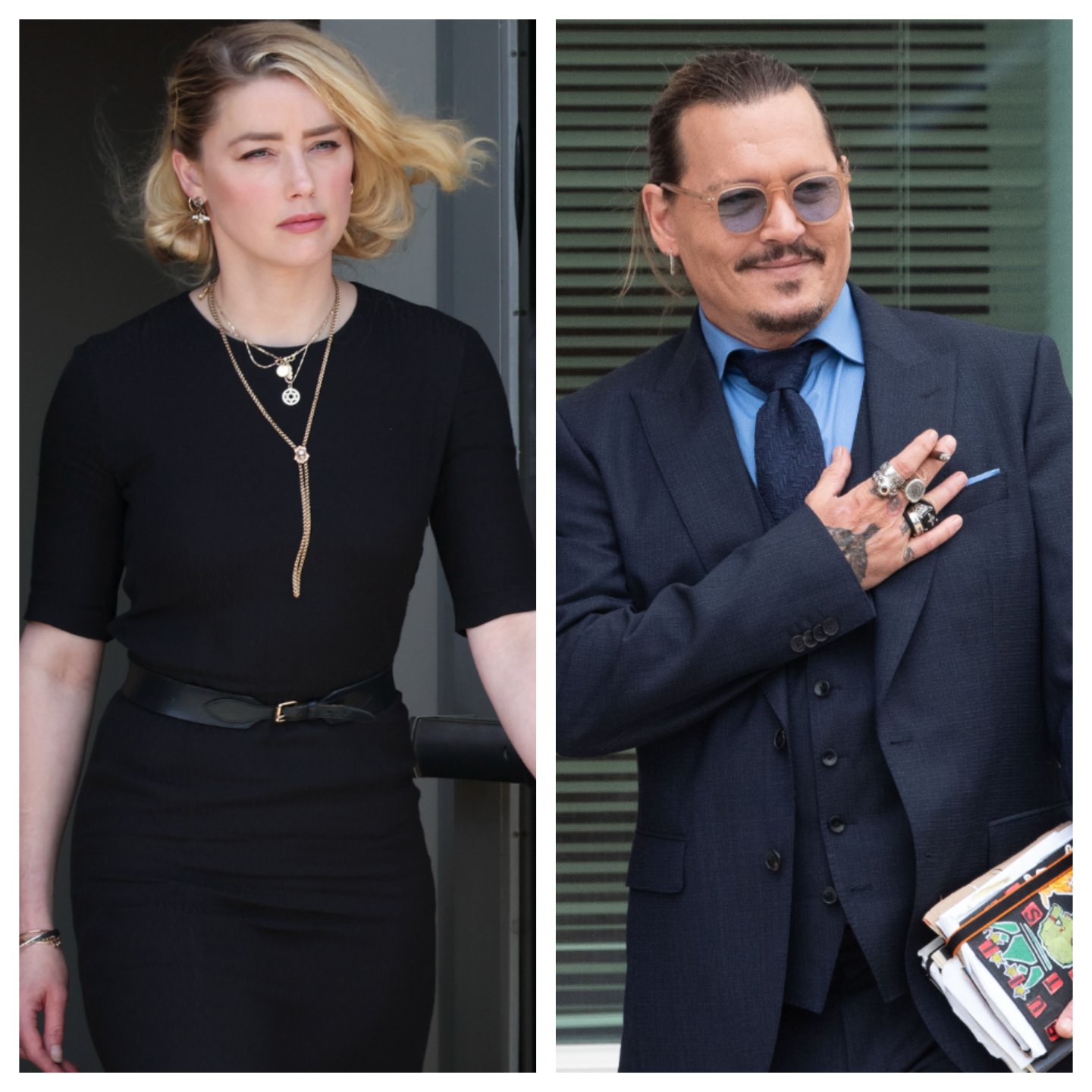 "And she starts to get a little confused and then she says, 'Oh, you know what, Your Honor? I have no more questions.' And it was a very awkward moment in the courtroom," she added. "Amber literally stormed off the stand and left before the judge had even dismissed the court, dismissed the jury before the judge had left the courtroom, which was extremely disrespectful. But I really do think you see Elaine just being completely frustrated with her client. Like just, yeah, shell shocked."
Amber Heard's lawyer, Elaine Bredehoft was a good attorney – for Johnny Depp
In a previous interview with Dell'Olio, she observed that Bredehoft seemed to do a better job for Depp. "I think Elaine is the best lawyer Johnny Depp has on his team," Dell'Olio told Showbiz Cheat Sheet earlier in the trial. "Most times when she gets up, I'm like, 'Yes!' but I have to not laugh. But I'm so excited."
"Today she objected so many times that I think the judge was just like 'Elaine, like if we could not for a minute. Just let someone talk.' It's too much. And you saw that viral video with Keenan Wyatt," she recalled about Amber Heard's lawyer. "He's up there and she's questioning him like it's so aggressive. And she's swearing so aggressively in court. She sounds like that aunt that's just learned some new swear words like she's trying to pass it off. It's like you have got to calm down here, Elaine."
Dell'Olio recalled a few nice exchanges with Bredehoft in the courtroom. "I will say she is very nice," Dell'Olio said about Bredehoft. "She complimented my hair one day. I complimented her dress. She is a very nice lady." 
Danielle Dell'Olio names 2 more MVPs from the Johnny Depp vs. Amber Heard trial
In addition to Amber Heard's lawyer, Dell'Olio also named Depp's attorneys Camille Vasquez and Ben Chew as trial champs. "Camille Vazquez," Dell'Olio exclaimed. "Like number one. What an amazing woman. You never would imagine it from her demeanor. She's very sweet as well. I've spoken to her a couple of times and she's always so put together. And man, oh, man, can she tear you apart when you're on the stand!"
Also, "Benjamin Chew, a surprising, surprising MVP," she shared. "But the man can't hold a poker face at all. Everything was an expression. I was like, Ben, where are we at here? And he was sweet, too, because the day Amber's team tried to have the whole case dismissed. And Ben had gotten up and did this amazing argument for why the case shouldn't be dismissed and the judge awarded that the case should not be dismissed. And as they were leaving that day, people cheered for him. And he was very, very appreciative of that."
The Johnny Depp case may be over, but Innocence Project and true crime fans can follow Dell'Olio on her podcast, Innocent Til Tipsy, and on her Tiktok.
RELATED: Amber Heard's Lawyer Expect Johnny Depp's Lawyers to 'Pound Away on the Victim'
For more of the entertainment world and exclusive interviews, subscribe to Showbiz Cheat Sheet's YouTube channel.