Johnny Depp Dropped Out of High School at 15 to Become a Rockstar
Johnny Depp is the definition of superstar status in Hollywood. Since the late-'80s, he's maintained a consistently iconic place in pop culture starring in hit after hit movie. Throughout three decades where Hollywood royalty seems to rise and fade faster than ever before, he's maintained a consistent position as one of the most sought-after actors in Hollywood. Depp's path to success was anything but traditional, however.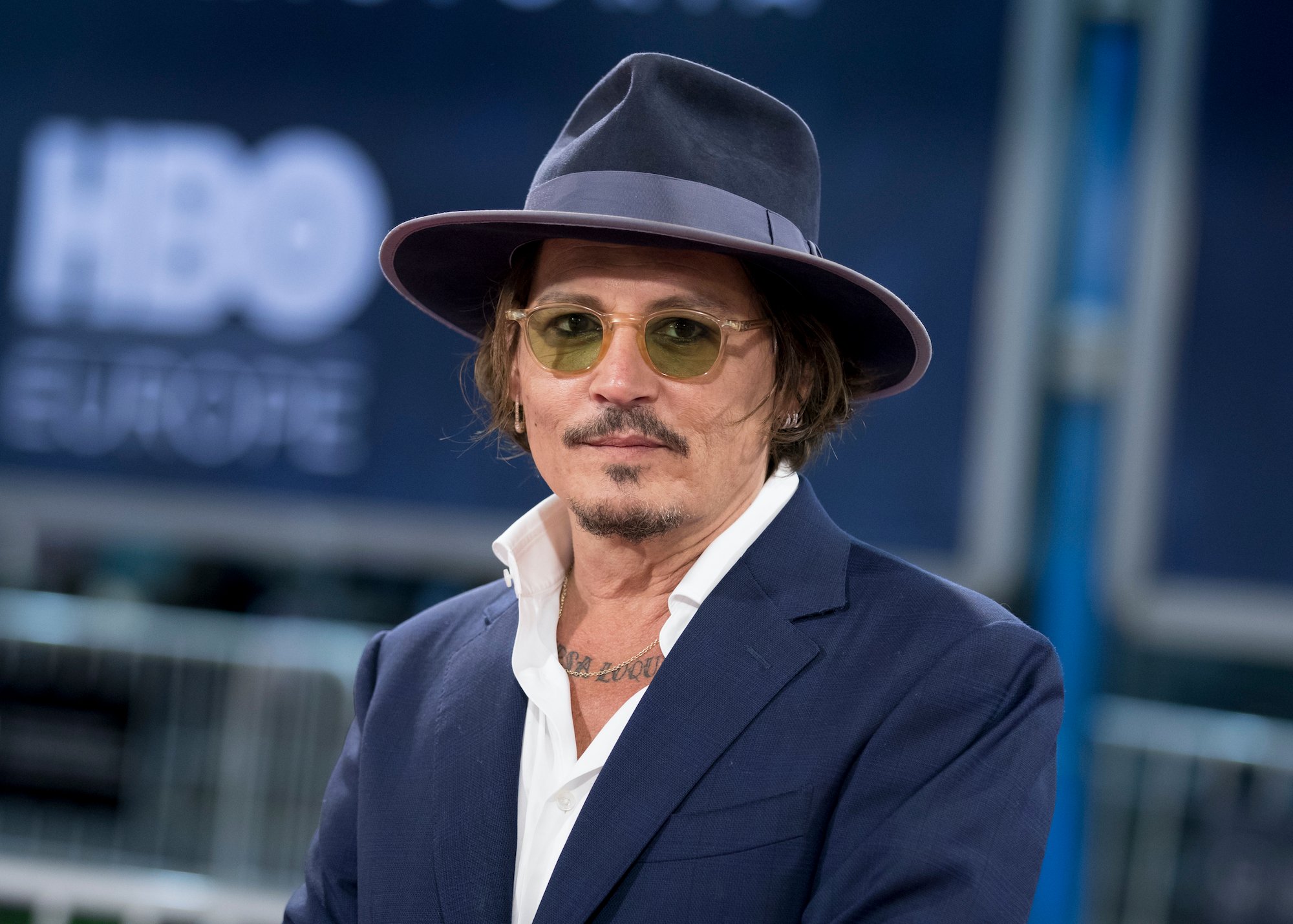 What is Johnny Depp's real name?
Born as John Christopher Depp II in Kentucky in 1963, he was the youngest of four children. His parents made a modest income, and his father's job as a civil engineer forced them to move frequently in Depp's early life. The family finally settled in Miramar, Florida in 1970 when Depp was 7. After receiving a guitar from his mother for his 12th birthday, he quickly became very passionate about music.
In 1979 at age 15, Depp dropped out of school to pursue a career in music. According to Depp in a 2002 interview with Inside the Actors Studio, after having second thoughts about his decision to leave the school he attempted to return two weeks later, only to have the principal convince him that he needed to follow his passion.
Depp would play with the band The Kids for several years, and later Rock City Angels. During this time he would meet his first wife, make-up artist Lori Allison. The two would divorce after only 2 years, but not without first taking a fateful trip to Los Angeles together, where Depp would meet actor Nicolas Cage who would suggest he try his hand at acting rather than music.
The big break
While Depp got his first on-screen exposure as one of Freddy Krueger's victims in 1984's Nightmare on Elm Street, he would only take minor roles for several years after. The role that made him a household name and teenage heartthrob would come with his portrayal of 21 Jump Street's Tommy Hanson in 1987. The role skyrocketed him to new fame, but his newfound sex icon status troubled him and didn't fit his idea of his own image. Vowing to only take roles that he felt suited him in the future, he would soon find his niche.
1990's Edward Scissorhands would be exactly what he was looking for. Though the role had few words, Depp playing the titular character was critically praised and the movie was a massive box office success. From this movie, he would go on to do much more work with Director Tim Burton. In this film, he also met his first high-profile celebrity girlfriend in Winona Rider. Depp thought this more artistic approach to acting suited him much better than TV, telling Movieline Magazine in 1990 that "In a perfect world, I'd just do movies with Winona and Tim Burton and live happily ever after."
How much is Johnny Depp's net worth?
Though Depp would continue working with Burton many times throughout the years, he and Ryder split up shortly after Edward Scissorhands. Depp wouldn't be the prolific film star through the 90s, but what he did appear in made serious waves. Another Burton project, Ed Wood, a biopic on the titular director, delivered more depth to Depp's resume while 1997's Donnie Brasco was frequently reviewed by critics as a near-flawless performance by Depp and co-star Al Pachino.
Depp would continue to achieve box office success and critical acclaim and remain a relevant name in the film world entering his 3rd decade in the industry. In 2003, Pirates of the Caribbean released which opened a new era of notoriety for Depp. His portrayal of Captain Jack Sparrow, based on satire of Keith Richards, was instantly iconic, and he would go on to act in 5 sequels in the franchise.
Depp has remained a prolific actor in recent years. Though he's made an occasional misstep, such as 2013'sThe Lone Ranger which was derided by audiences and critics alike, he seems to more active and iconic every year. While he takes on new projects frequently, rumors of Burton, Ryder, and Depp reuniting for a long-awaited Beetlejuice 2 have many eagerly awaiting a return for the classic team-up.
Though Depp would never return to school or receive his GED, one can assume that he's glad that his principal convinced him to follow through on his passions. With an estimated net worth of $200 million, it's clear the lack of education didn't hurt him financially. Even at the age of 57, this beloved actor still has more gas left in his tank, and fans everywhere can't wait to see what comes next.