Johnny Depp Had a Hard Time Returning to the Viper Room After River Phoenix's Overdose
Johnny Depp opened the Viper Room in August 1993. It quickly became the place to be in Hollywood with its history and rich ambiance. Depp wanted the Viper Room to be a place where famous people wouldn't feel "like they're on display."
However, that wasn't the case on the night before Halloween months later. Actor River Phoenix, who had been in the club that night, died of a drug overdose just outside the front door. After, Depp had a hard time returning to the Viper Room.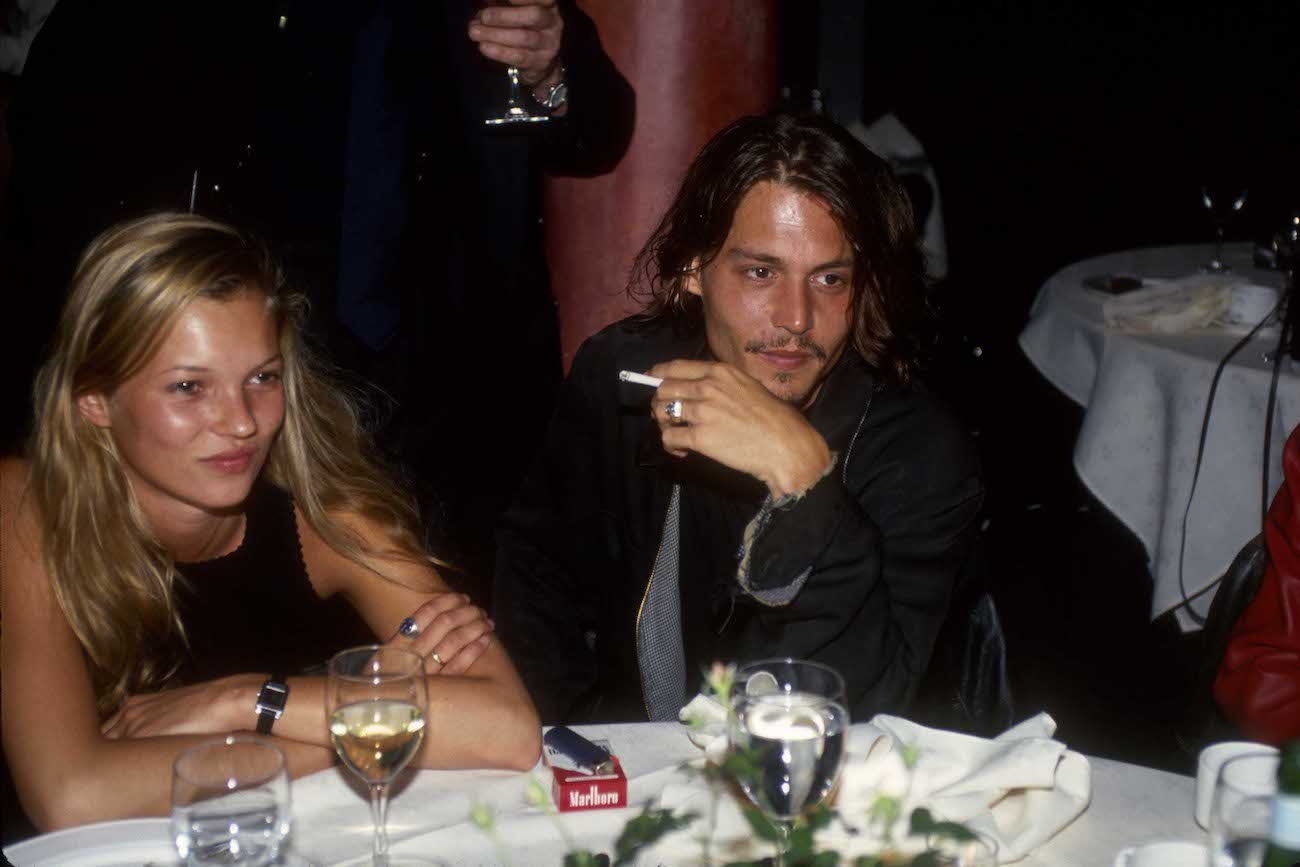 Johnny Depp said the tabloids turned the Viper Room into something ugly after River Phoenix's death
According to the LA Times, Depp bought the Viper Room so Chuck E. Weiss would still have a place to play. He also wanted it to be a place where famous people could have a good time and be themselves.
The Viper Room quickly became A-lister safe haven. However, Sugar Ray singer Mark McGrath told Showbiz Cheat Sheet that the nightclub also started paparazzi culture.
After only a couple of months, something horrible happened. On the night of Oct. 30, actor River Phoenix overdosed on heroin and cocaine while playing with the band P. Moments later, he began to convulse on the sidewalk outside the nightclub. Phoenix died at Cedars-Sinai Medical Center.
In 1996, Depp told Playboy (per The Johnny Depp Zone Interview Archive) that the tabloids made Depp and the Viper Room into "something sick."
"When River passed away, it happened to be at my club," Depp said. "Now that's very tragic, very sad, but they made it a fiasco of lies to sell f***ing magazines. They said he was doing drugs in my club, that I allow people to do drugs in my club. What a ridiculous f***ing thought!
"'Hey, I'm going to spend a lot of money on this nightclub so everyone can come here and do drugs. I think that's a good idea, don't you? We'll never get found out. It's not like this place is high profile or anything, right?' That lie was ridiculous and disrespectful to River.
"But aside from River, and his family trying to deal with their loss, what about people who work in the club? They have moms and dads in, like, Oklahoma, reading about the place where their daughter tends bar and thinking, Jesus, she's out in Hollywood swimming around with these awful creatures!"
Depp said the tabloid's speculation hurt him. To cope, he closed the club for a few nights so Phoenix's fans could bring messages and flowers.
RELATED: The Viper Room: The Pussycat Dolls Performed Weekly Burlesque Shows at the Famous Club Until the Group Was Discovered
Depp found it hard to return to the Viper Room after River Phoenix's death
Shortly after, Depp released a statement to the press saying, "F*** you. I will not be disrespectful to River's memory. I will not participate in your f***ing circus.'"
Initially, Depp said it was hard returning to the Viper Room and haunting walking past the spot where Phoenix died. "I couldn't go to the club without thinking of it," Depp said.
Eventually, though, Depp "came to terms with the fact that it had nothing to do with the club." Depp continued, "He was here a very short time. It had nothing to do with anything, really, except that what he ingested was bad, and now there is nothing we can do."
Playboy asked if he "shed tears" the night of Phoenix's death. Depp thought it was a weird question but replied, "Yes. I shed tears when I heard someone had died. It wasn't until later, four or five in the morning, that they told me it was River.
"It's so sad to see a young life end. And now I'm starting to feel like I'm on The Barbara Walters Special. Are you going to make me cry?"
RELATED: River Phoenix's Family Didn't Want the Actor's Final Film Released
The nightclub carried on until the early 2000s
Every anniversary of Phoenix's death, Depp closed the Viper Room. However, it went back to normal for the most part. In 1995, Depp held his girlfriend Kate Moss' 21st birthday party at the nightclub.
By 1996, the Viper Room had become Depp's escape. "It's easier here," Depp said. "I'll have a couple beers or a glass of wine, get up and play my guitar with some friends.
"Every Thursday is martini night, a good time. One of the best nights for me was when Johnny Cash played here. Yeah, he was brilliant and he blended in. He was just a head floating up there—beautiful."
In 2004, Depp sold his shares of the club, and new management took it in 2008. Depp put the Viper Room behind him, but the memory of Phoenix's death never left.
How to get help: In the U.S., contact the Substance Abuse and Mental Health Services Administration helpline at 1-800-662-4357.
RELATED: What Was the Age Difference Between River Phoenix and Joaquin Phoenix?