Johnny Depp has portrayed several characters with which viewers instantly fell in love with — such as Captain Jack Sparrow, Willy Wonka, and Edward Scissorhands, just to name a few. Through the years, fans have learned several personal facts about Depp. His work as a telemarketer, for example, helped give him experience leading him to become a talented actor, for example. He also has a collection of Barbie dolls that he kept after his child outgrew them. Another interesting piece of information has to do with the star's height. 
What is Johnny Depp's height?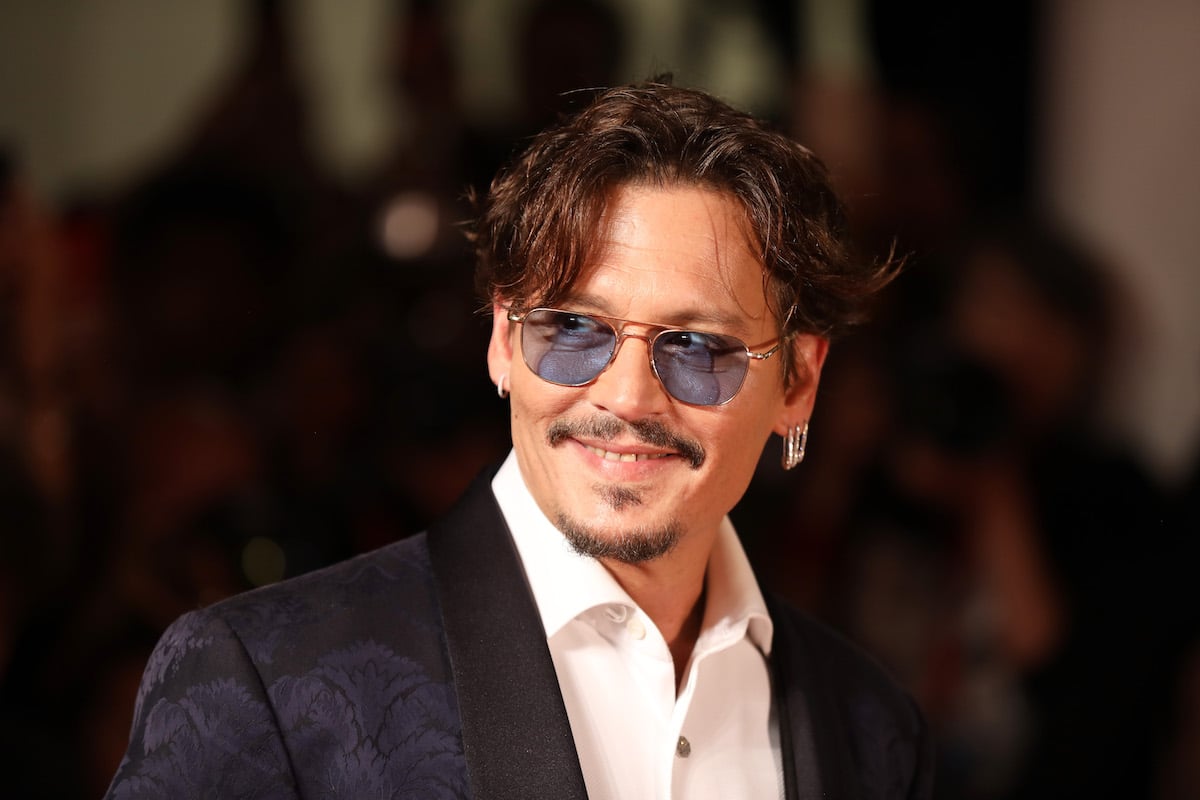 Some actors appear shorter or taller on screen, but their actual heights can be very different. Other celebrities are about as tall as fans perceive them to be. To several people, Depp may appear more on the tall side. Multiple sources report him to be 5 feet, 10 inches tall.
Celebrity Heights listed Depp to be 5 feet, 9 inches tall. However, one interviewer found the actor's height to be 5 feet and 7 inches. With a weight of about 172 pounds, according to StarsUnfolded, Depp seems to be of average size. 
Depp tends to look dramatically different for each of his roles. His character of Captain Jack Sparrow does not look all that similar to his role of Willy Wonka. Fans may remember the star in Black Mass, where he had strikingly blue eyes and a balding head. 
In Fear and Loathing in Las Vegas, Depp immersed himself into the part of a legendary journalist named Hunter S. Thompson. Depp spent a lot of time living in Thompson's basement and adopting his mannerisms. 
What is Johnny Depp's height compared to other celebrities?
Some people might compare his height to the women that he has dated in the past. He once dated and became engaged to Lori Allison. The couple were married for a couple of years before divorcing. When standing next to Allison, Depp may look a lot taller. The actor was even partnered with actress Winona Ryder, but the two eventually broke things off. Ryder is about 5 feet, 4 inches tall, which makes her several inches shorter than Depp. 
Other women Depp has dated in the past include Kate Moss and singer Vanessa Paradis. He also is a little taller than both of the celebrities. Of course, there is his controversial relationship with well-known actress Amber Heard. Heard looks like she is almost the same height as Depp, but is actually a little shorter than him. 
What are some of Johnny Depp's greatest hits so far?
Depp has starred in dozens of movies and several shows, and he began his career in the '80s. At the age of 15, he dropped out of school to become a musician. He would ultimately turn his attention to the world of acting. Depp's first role was in the iconic 1984 film Nightmare on Elm Street, and he would experience fame after 21 Jump Street.
Throughout the star's career, he would land roles of serious and quirky characters alike. Depp played the title character in Edward Scissorhands, and he would star in multiple other hit Tim Burton films. One of the actor's most notable roles is Captain Jack Sparrow. Depp has been nominated for numerous awards and won a few of them for the Pirates of the Caribbean franchise. 
In 2017, Depp was in the film adaptation of Murder on the Orient Express. He portrayed a gangster and murderer named Lanfranco Cassetti, who gets killed in a plot of revenge. Depp's most recent work was in the movie Minamata and the TV show Puffins.