Johnny Depp Locked Himself in a Bathroom to Escape Amber Heard's Abuse, Says Assistant
Johnny Depp spent another day in a London courtroom. The actor is currently wrapped up in a contentious libel lawsuit with the owners of the U.K.-based Sun. He is in the second week of the trial.
Depp's ex-wife Amber Heard and her abuse claims against the actor are at the heart of the case. In 2018, the publication called Depp a "wife beater" in an article and is using Heard's allegations as its defense.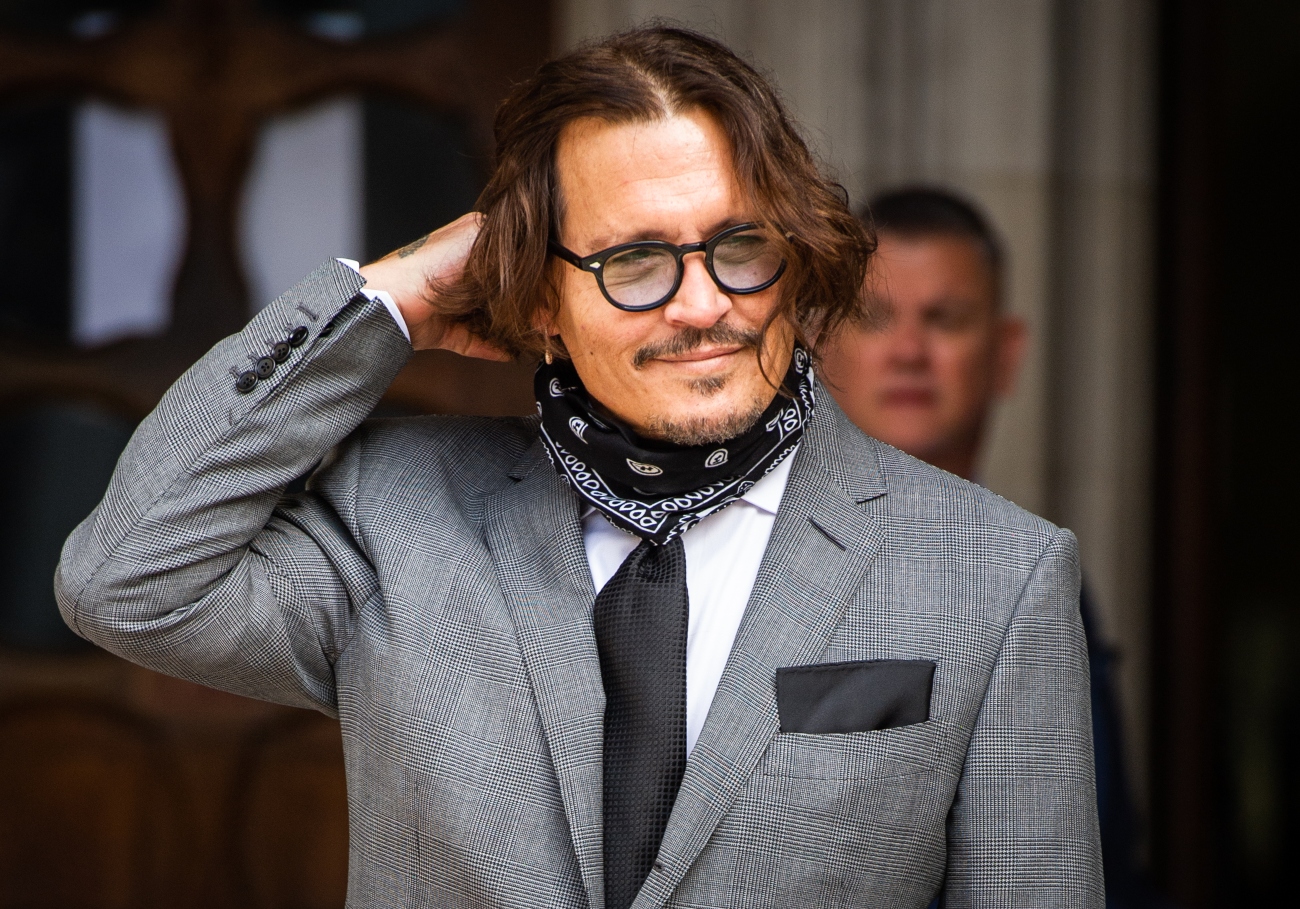 Johnny Depp and Amber Heard are in London for current case
Depp and Heard met on the set of The Rum Diary and began dating in 2012. They married in 2015 and filed for divorce in 2016. Throughout their relationship, Heard accused Depp of domestic abuse, with things coming to a head in 2016 when she filed a restraining order against him.
She claimed he threw a phone and bruised her face, but one of Heard's nurse friends and the police found no evidence that he injured her. Heard stated she was abused for years.
At the time, Depp's attorneys said that Heard was trying to set Depp up for financial gain, and he's always denied the abuse allegations. The Sun's publisher is leaning on Heard's claims to defend itself in the libel case.
RELATED: Why 'Justice for Johnny Depp' is Trending Right Now and People Want Amber Heard 'To Pay'
Amber Heard accused of being the abusive one in their relationship
In February, some recordings were leaked of Heard and Depp discussing their relationship.
Fans were angered when Heard allegedly admitted to hitting him and stating no one would believe that he was a victim. Additionally, Depp and his attorneys claim that Heard severed part of Depp's finger during a fight she initiated.
On July 13, Depp's personal assistant testified before the Royal Courts of Justice and stated that Heard was the abusive one in the marriage. According to BBC, Stephen Deuters said Depp suffered for years, and after Heard filed for the restraining order in 2016, he was shocked.
"I knew that Ms Heard was the abuser in the relationship and I was appalled that she would behave in this way," he said.
Deuters said Johnny Depp hid in the bathroom to get away
Deuters told the judge there were occasions when Depp would remove himself from Heard's reach if she became aggressive.
One incident that came up in court was a 2014 flight from Boston to Los Angeles where Deuters said Heard was agitated. She accused Depp of kicking her, but Deuters asserted that in response to her "gesticulations," Depp playfully kicked her on the bottom.
He testified that Depp did not engage with Heard's aggressive behavior, but things escalated to the point where he and security stepped in to move Depp. Deuters said he spent the rest of the night in the airplane's bathroom.
"This was a common theme on the multiple times when Mr. Depp was abused by Ms. Heard – he would take himself away from the situation, often to a bathroom, and lock himself out of harm's way."
Deuters said Depp instructed him to appease Heard by any means, and he explained he often agreed with whatever she said to keep peace.
Given Ms. Heard's extremely volatile nature, I thought it best to try to engage with her on her own terms and simply apologise for what she was alleging had happened; hence my use of the word 'kicked', which is the word which Ms. Heard herself had used.
So far, the libel trial has been shedding light on the former couple's tumultuous relationship with both standing their ground. Once this is over, Depp is expected in a U.S. court in August to move forward with his defamation suit against Heard.
RELATED: Amber Heard Accused Johnny Depp of Meddling in Her Film Roles