Why Johnny Depp Married Amber Heard and Not His Ex-Girlfriend of 14 Years Vanessa Paradis
Before Johnny Depp and Amber Heard were at odds with each other, the two appeared madly in love. So much so that Depp proposed and later married Amber Heard after just two years of dating. This came as a surprise to many since Depp seemed to be against traditional marriage. Not only that, but Depp was with his ex-girlfriend and mother of his children, Vanessa Paradis, for 14 years without getting married.
But there's a reason why Heard managed to get a proposal out of Depp where Paradis couldn't. To Depp, this was because Heard knew how to get in his head.
Why Johnny Depp never married Vanessa Paradis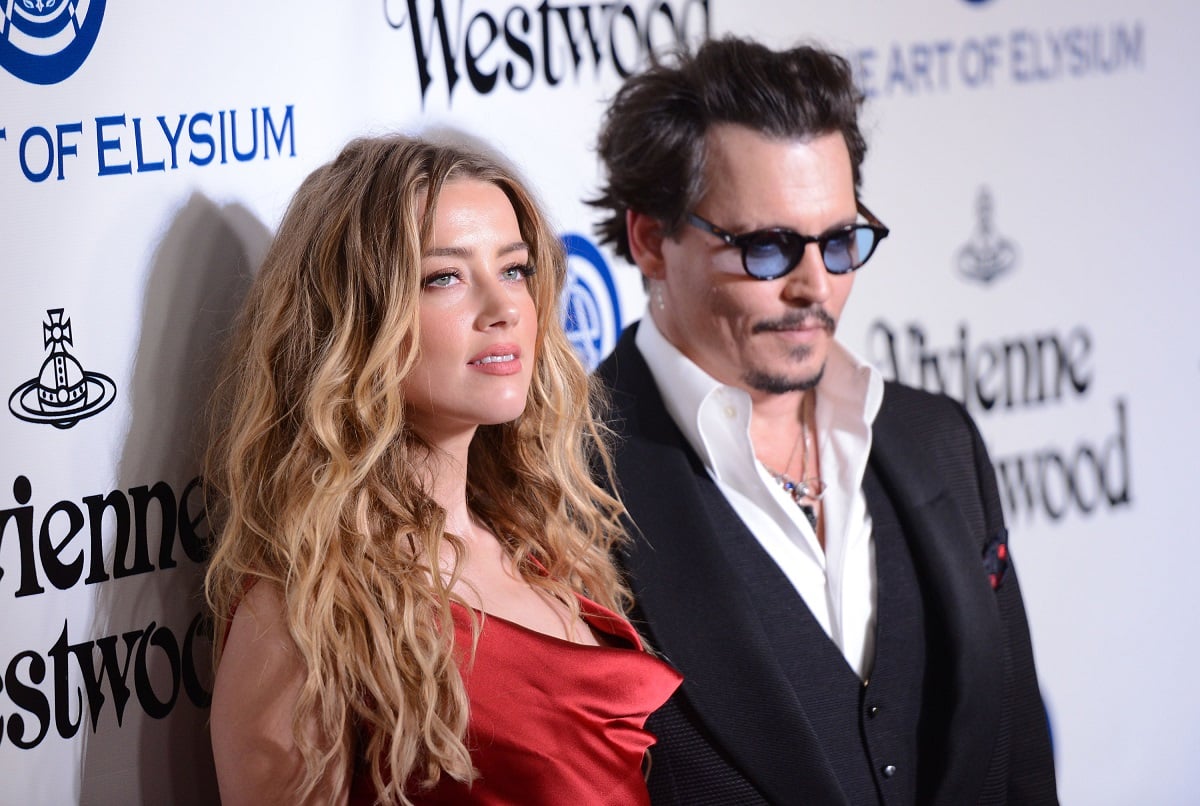 Depp's relationship timeline is full of notable names and celebrities like Kate Moss and Winona Ryder. But at one point he believed that he'd found the person he could spend the rest of his life with in Vanessa Paradis. In a resurfaced interview with Daily Mail, Depp described his first meeting with Paradis.
"It was the Hotel Costes," he said. "She was wearing a dress with an exposed back and I saw that back and that neck, and then she turned around and I saw those eyes, and — boom! My life as a single man was done."
He and Paradis would enjoy a long 14-year relationship, where they would raise their two children, Lily-Rose and Jack Depp. Despite the longevity of their relationship, however, the two never ended up as husband and wife. For Depp, this was because of his views on marriage.
"I never found myself needing that piece of paper," he once told Extra.
Apart from that, marriage was as much Paradis' choice as Depp's. If his girlfriend at the time truly wanted to marry, he would've gladly obliged. He also quipped that he adored her last name.
"Marriage is really from soul to soul, heart to heart. You don't need somebody to say, okay you're married… If Vanessa wanted to get hitched, why not… But the thing is, I'd be so scared of ruining her last name. She's got such a good last name," he explained.
But it seemed that Paradis was ok not getting married, so marriage wasn't necessary for their relationship.
Johnny Depp married Amber Heard just after two years of dating
As many know, Depp engaged in a relationship with Amber Heard after breaking up with Paradis. It didn't take long for Depp to propose, and after just two years, the two became a married couple. Depp once believed, however, that their marriage was all a ruse. He alleged that he ignored red flags when it came to Heard because of how she approached him.
"She was then extremely friendly to me and keen to tell me about the break-up with her former partner that she had recently gone through," Depp once said according to The Mirror. "If I had known then what I know now, I would have seen the red flag warning signs, but I did not. She was beautiful, seemingly incredibly interested in me and my work, and I fell for it. She bombed me with what appeared to be love."
He would later theorize that marriage was always the endgame for Heard to further her own goals, and she knew exactly how to get a proposal out of him.
"It was not until much later that I understood that she had an agenda, namely to get married to me in order to progress her own career and/or to benefit financially, and she knew how to bring it about," he added. "For example, at the time, she repeatedly told me how much she admired my films; however, later in our relationship she admitted that she had never seen any of my films."
Johnny Depp claimed he stayed married to Amber Heard because he wanted to fix her
Although Heard has alleged that Depp abused her, the Sweeney Todd star has insisted that he was the one being abused. In his testimony during his defamation trial against Heard, he described how Heard would lash out in dangerous ways.
"It could begin with a slap, it could begin with a shove, it could begin with throwing a TV remote at my head," Depp said according to People.
Depp claimed Heard crossed too many lines during these arguments, and eventually he'd had enough. The only reason he claimed he stayed with Heard as long as he did was that he thought he could help her.
"Why did I stay? I suppose because my father stayed [in his abusive marriage]. … And I didn't want to fail. I wanted to try to make it work. I thought maybe I could help her. I thought maybe I could bring her around. Because the Amber Heard that I knew for the first year, year and a half was not this, suddenly this opponent. It wasn't my girl, she had become my opponent," he explained.
RELATED: 3 Viral Moments From the Johnny Depp v. Amber Heard Defamation Trial