Johnny Depp Once Said He Loves Winona Ryder 'More Than Anything in the Whole World'
Johnny Depp and Winona Ryder were the dream couple of the 1990s. Their gothic-fairytale romance won the hearts of every grunge kid from the decade. And while they were together, Depp said that he loved Ryder "more than anything in the whole world."
Johnny Depp and Winona Ryder were engaged from 1989-1993
According to Ryder, she "never had a real boyfriend" before meeting Depp. Yet five months into her relationship with the actor, they were engaged. And in a 1991 interview with The Face, Depp said that falling in love with Ryder was like nothing he had ever experienced before.
"Believe me, when I met Winona, and we fell in love, it was absolutely like nothing ever before," he professed.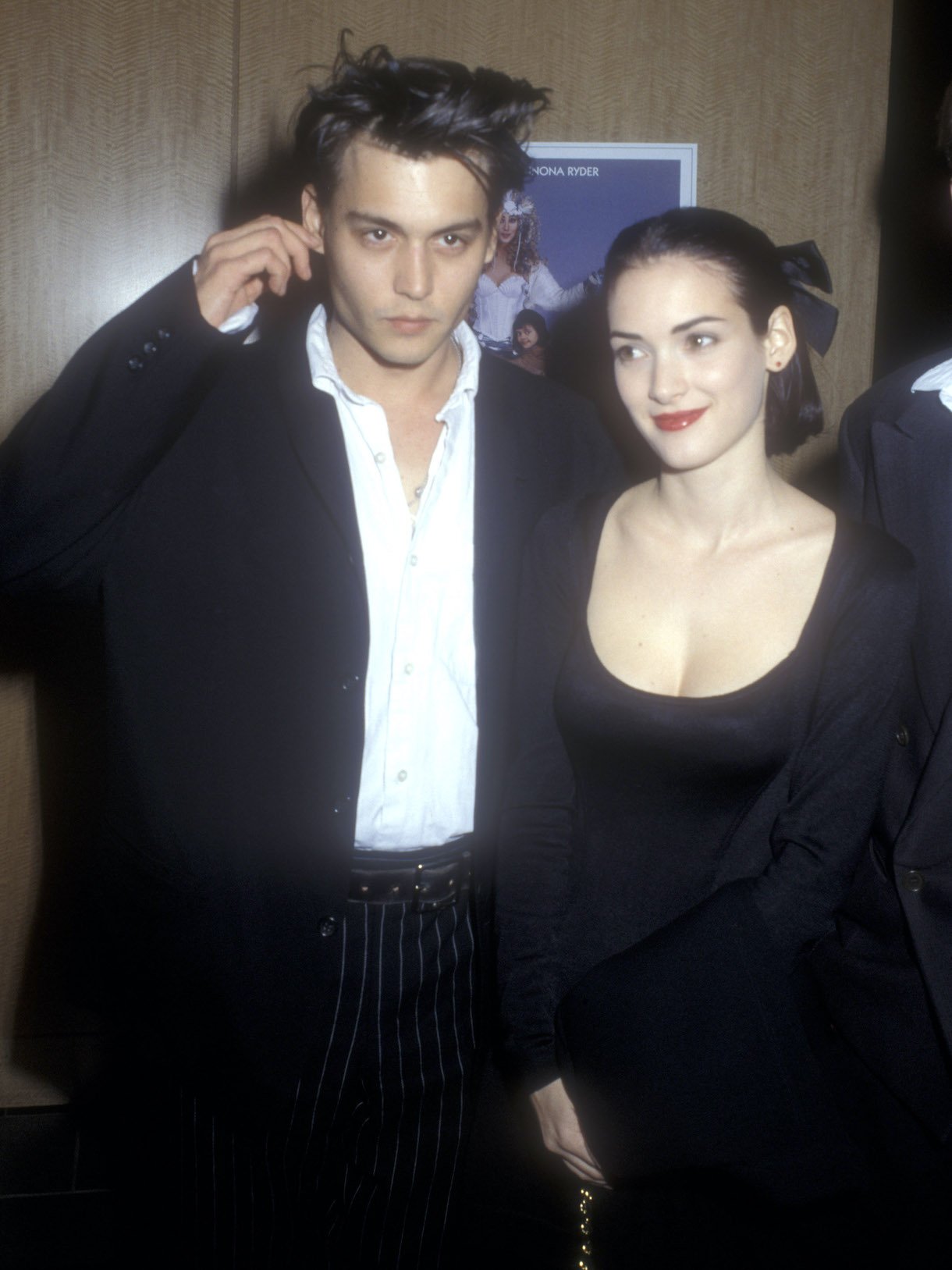 Meanwhile, Ryder said that Depp was her first real love.
"When I met Johnny, I was a pure virgin," she's said, according to InStyle. "He changed that. He was my first everything. My first real kiss. First real boyfriend. My first fiancé. The first guy I had sex with. So he'll always be in my heart… Forever."
Johnny Depp said he loved Winona Ryder more than anything in the whole world
It turns out Depp is quite the romantic. The celebrity used to have a reputation in the '90s for getting engaged multiple times while still under the age of 30. Before Ryder, he had been engaged three times. First, to makeup artist Lori Anne Allison. Then, he got engaged to the Dirty Dancing star, Jennifer Grey. Shortly after, he proposed to the Twin Peaks actor, Sherilyn Fenn.
Yet, according to Depp, those relationships weren't as serious as the public made them out to be. As the actor reveals, Ryder was the first woman who ever made him feel truly in love. He even got a tattoo that said "Winona Forever" on his arm.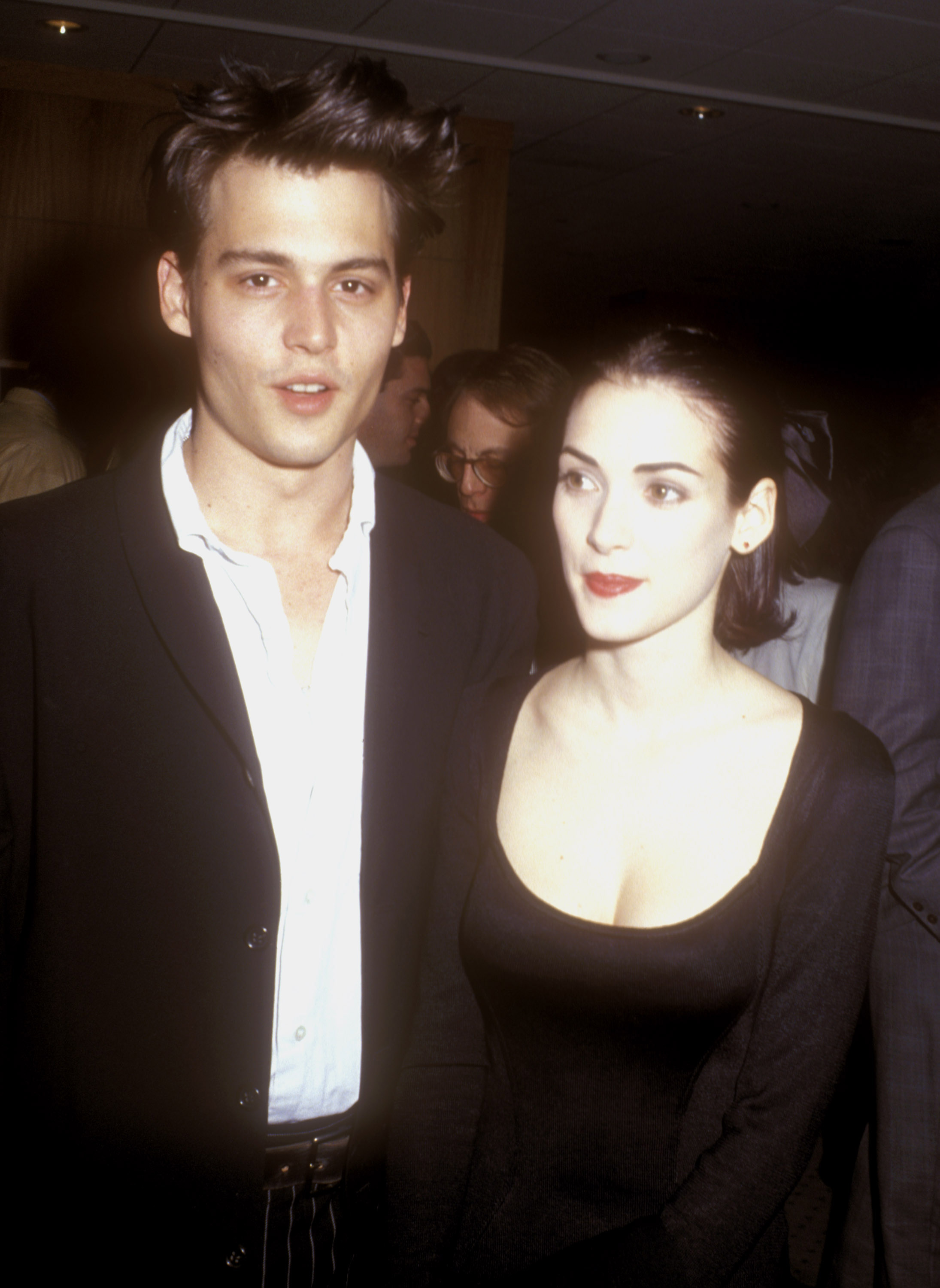 "I've never been one of those guys who goes out and wants to screw everything in front of him," he told Rolling Stone in 1991. "When you're growing up, you go through a series of misjudgments. Not bad choices, but wrong choices… people make mistakes. My previous relationships weren't as heavy as people think they were. But there's never been anything throughout my 27 years that's comparable to the feeling I have with Winona. You can think something is the real thing, but it's different when you really feel it. The truth is very powerful – believe me, this 'Winona Forever' tattoo is not something I took lightly. Her eyes kill me…"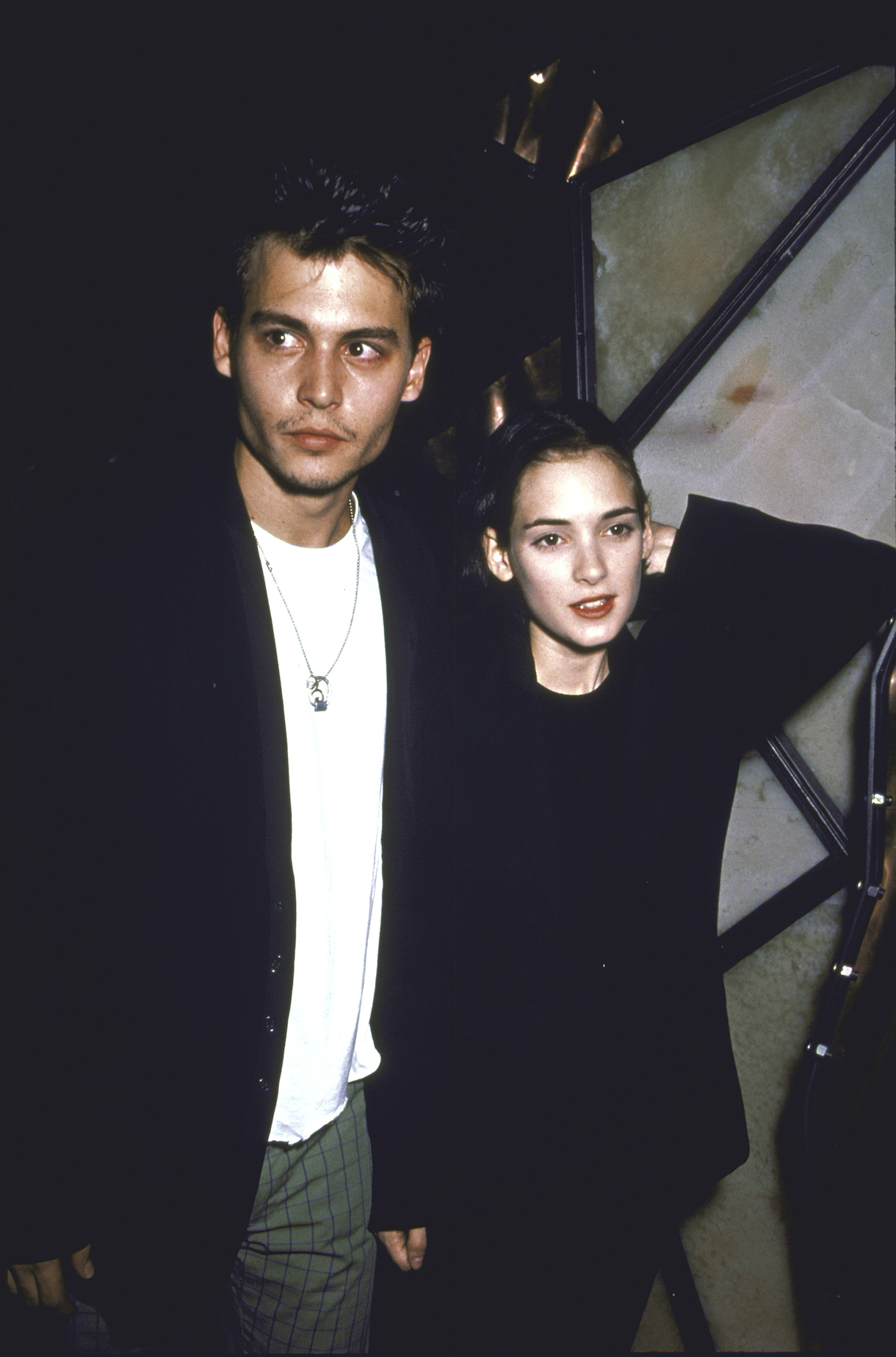 RELATED: Johnny Depp Describes Meeting Winona Ryder as 'Love at First Sight'
"When I met Winona, and we fell in love, it was absolutely like nothing before," Depp professed, according to Winona Ryder's unauthorized biography. "We hung out the whole day… and night, and we've been hanging out ever since. I love her more than anything in the whole world."
Winona Ryder almost set herself on fire after her breakup with Johnny Depp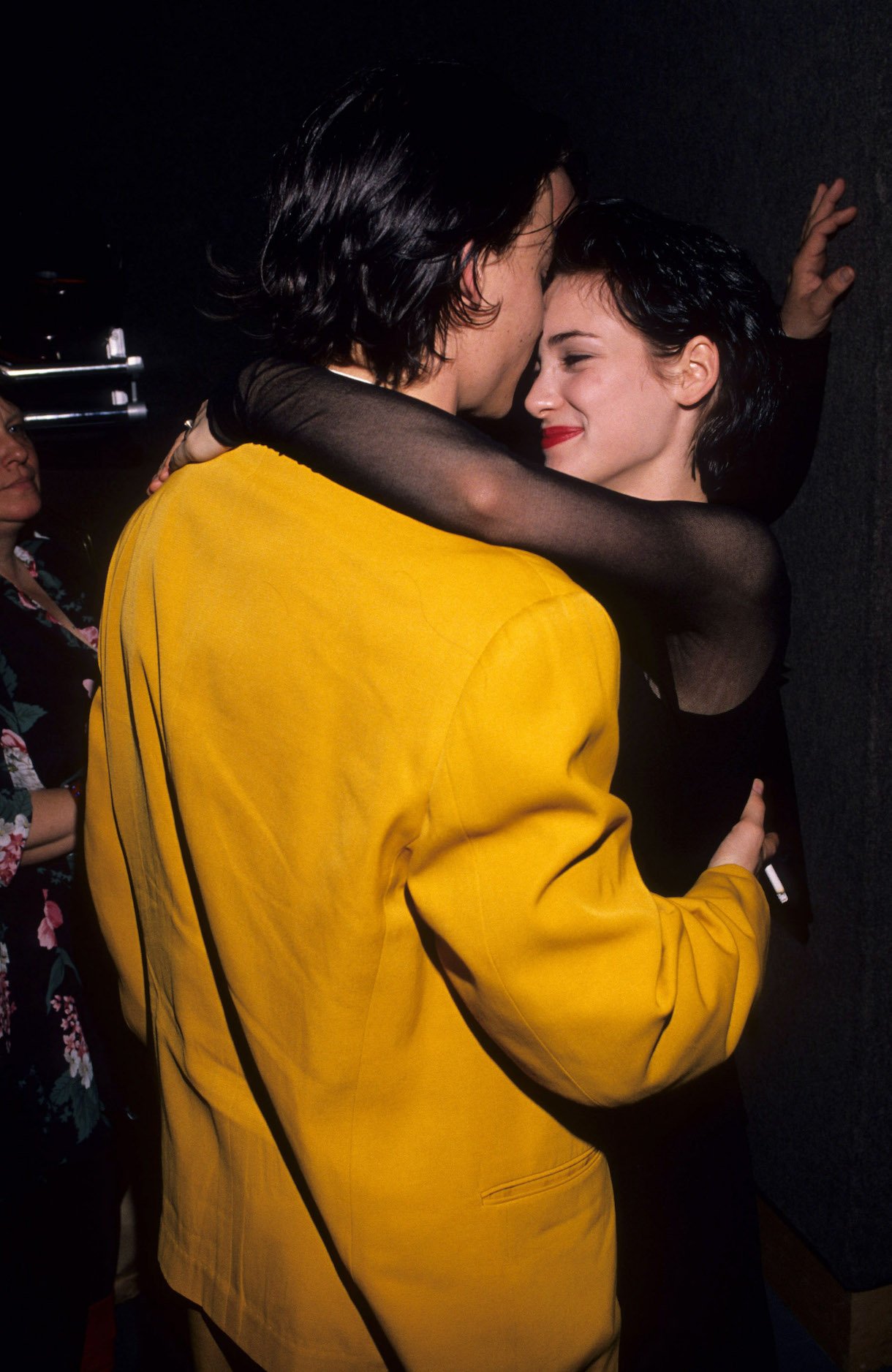 According to Ryder, she was embarrassingly dramatic after her split with Depp. The Stranger Things actor admits that she almost set herself on fire following their breakup because she was in such a dark place.
"I was very depressed after breaking off my engagement with Johnny," she said, according to cinema.com. I was embarrassingly dramatic at the time, but you have to remember I was only 19-years-old."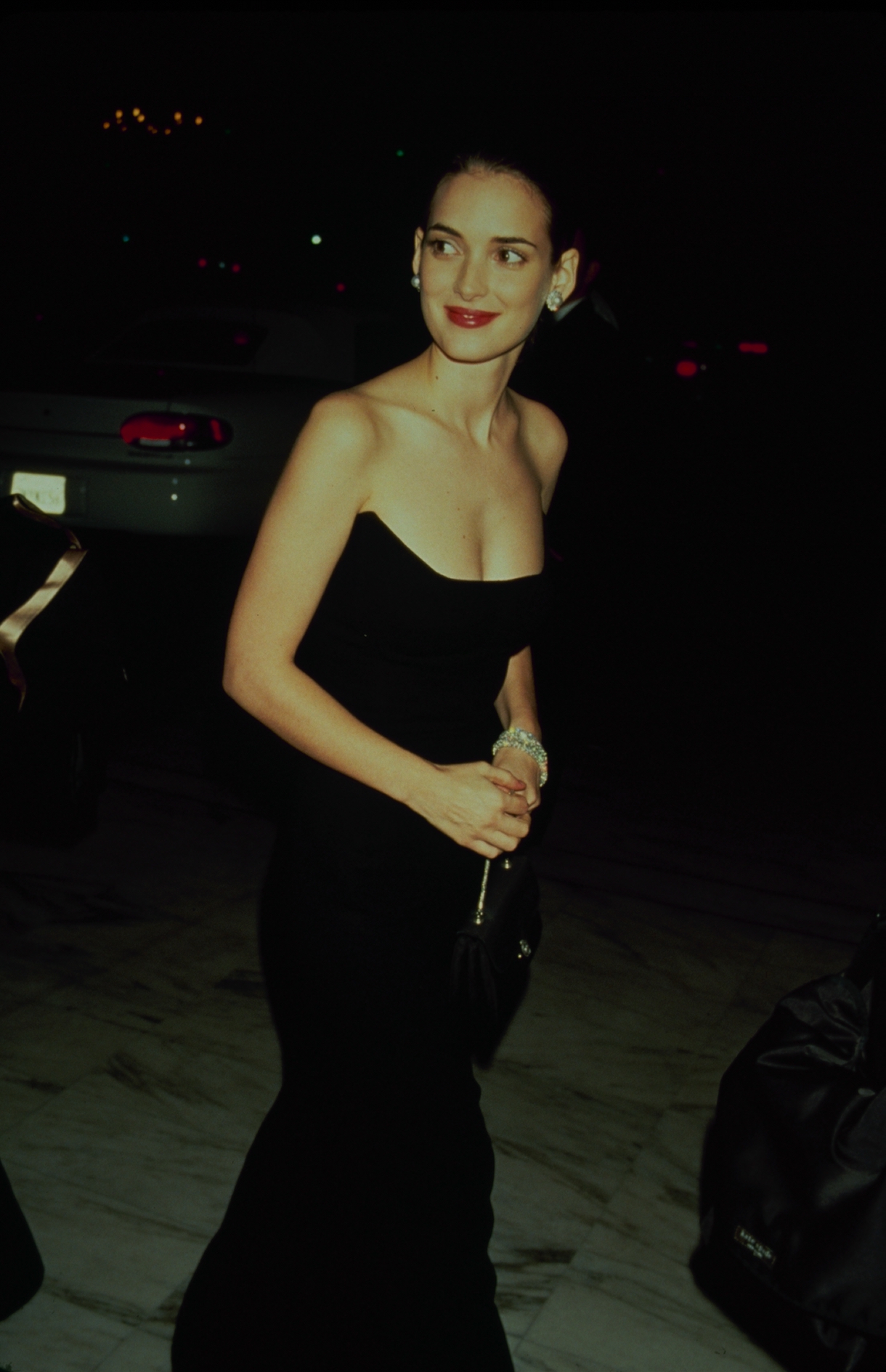 "A doctor diagnosed me with anticipatory nostalgia – whatever that is – and gave me sleeping pills," she said. "I attempted being an alcoholic for two weeks; spending a lot of time in my hotel room; drinking screwdrivers from the mini-bar; smoking cigarettes, and listening to Tom Waits. One night I fell asleep with a lit cigarette and woke up to the flames. I haven't visited that dark side since. That was what you might say, my 'wake-up call'."