Johnny Depp Reportedly Wants Robert Downey Jr.'s Help Landing a Role in the Marvel Cinematic Universe
It's no secret that Johnny Depp's career has taken a turn for the worse after spending years as one of the biggest box office draws in Hollywood. Following his nasty divorce from Amber Heard and a career downturn, Depp is looking to get back to work. A new report claims that he is turning to his longtime friend Robert Downey Jr. for help.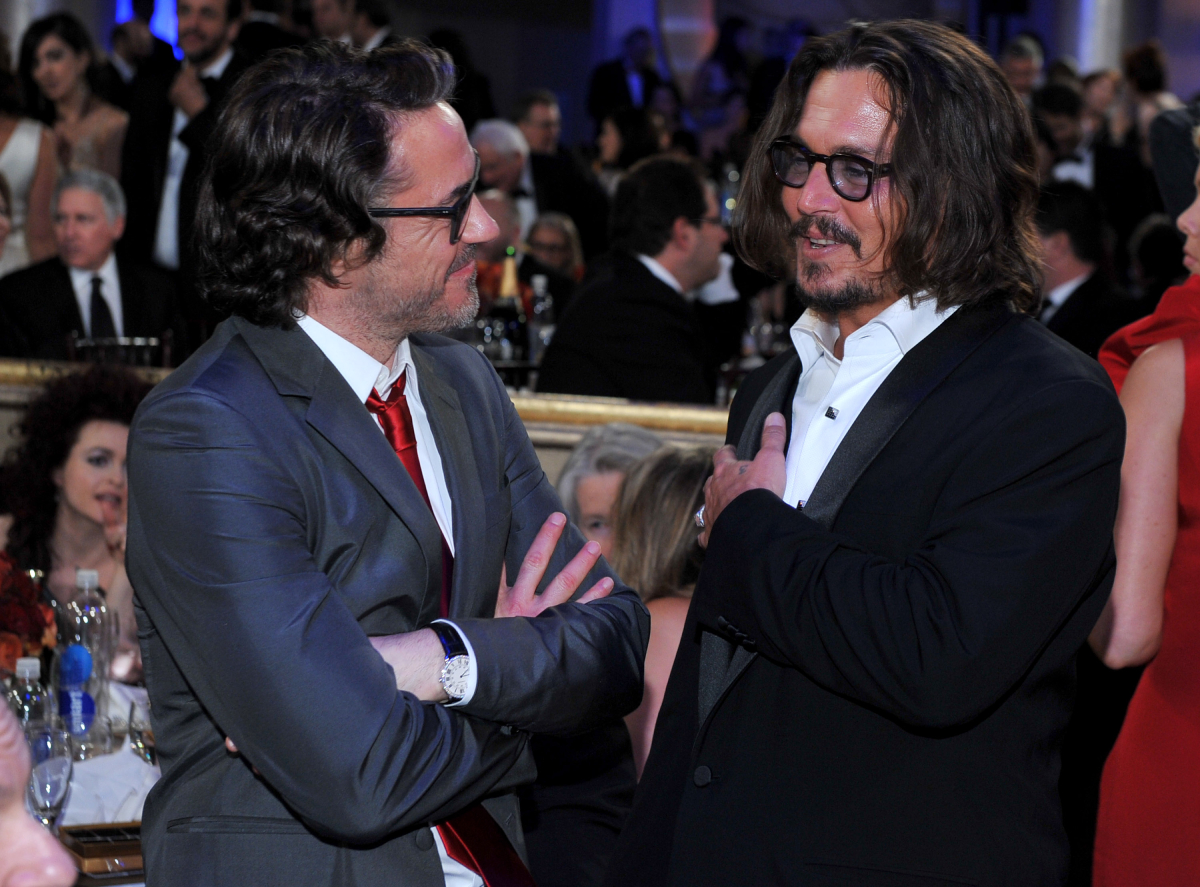 A verdict in Johnny Depp's libel trial will take weeks
According to Deadline, after Depp's lengthy court battle with UK tabloid The Sun concluded in July, Judge Justice Nicol began deliberating over the verdict. However, the earliest Judge Nicol is expected to deliver a verdict is September.
The Pirates of the Caribbean star made it a point to go after the Rupert Murdoch-owned tabloid after they accused Depp of being a "wife beater."
To prove them wrong, Depp had to face numerous allegations of abuse from Heard. Her claims were the foundation of The Sun's defense.
Heard stated that the court case was "incredibly painful" because she had to relive the break up of her relationship. On the other hand, Depp has vehemently denied his ex-wife's claims. His attorney David Sherbourne told the court that Heard was a "compulsive liar."
If the judge rules in Depp's favor, it will essentially exonerate him from Heard's assault claims. If the judge rules in the favor of The Sun, the court is confirming that Depp is an abusive "wife beater."
The 'Black Mass' star wants wants to repair his damaged reputation
During his opening remarks in the trial, Sherborne told the court that his client was seeking "vindication."
"Depp is either guilty of being a wife beater for having assaulted his ex-wife on numerous occasions, causing the most appalling injuries, or he has been very seriously and wrongly accused," said Sherborne.
Even if the UK court does rule in Depp's favor, his fight with Heard is far from over. Back in Virginia, he is also suing her for $50 million over a domestic violence column she wrote for the Washington Post.
We Got This Covered notes that the public appears to be siding with Depp in his personal battle with Heard. But his movie career has still taken a big hit. Before Disney dropped him from the Pirates of Caribbean franchise, Depp starred in a string of critical and box office bombs.
The one exception was his turn as Whitey Bulger in the biopic Black Mass. To help him get his career back on track, Depp has reportedly turned to his good friend Robert Downey Jr.
Will Robert Downey Jr. help Johnny Depp land a role in the MCU?
According to We Got This Covered, rumors have started to swirl that Depp is begging Downey Jr. to get him a job. The Iron Man star has reportedly responded by offering Depp a part in Sherlock Holmes 3.
Depp and Downey Jr. have been friends for decades, and The Avengers star knows all about damaged reputations.  Before he was one of the highest-paid actors on the planet, Downey Jr.'s career hit rock bottom due to his problems with alcohol and substance abuse. The actor even spent time in prison.
Depp also wants to be part of the Marvel Cinematic Universe, claims an insider. He is reportedly a big fan of Ghost Rider, and he has told Marvel about his interest in playing the villain Bounty Hunter in the rumored reboot.
There is no guarantee that Marvel will cast Depp in the role. But, if the Ghost Rider project does get the greenlight with Keanu Reeves attached, Johnny Depp could be considered for the villain role.