Johnny Depp Sent a Message About Truth Without Saying a Word
Johnny Depp has been sending a message about the truth during his defamation trial against Amber Heard, even when he's silently listening to other testimony.
As the defamation trial of Johnny Depp v. Amber Heard is soon to close, some fans noticed Depp has been sending a message about truth in the courtroom, even while he's sitting silent. How did he speak about honesty without saying a word? And how else was he supposedly silently keeping a promise to Heard?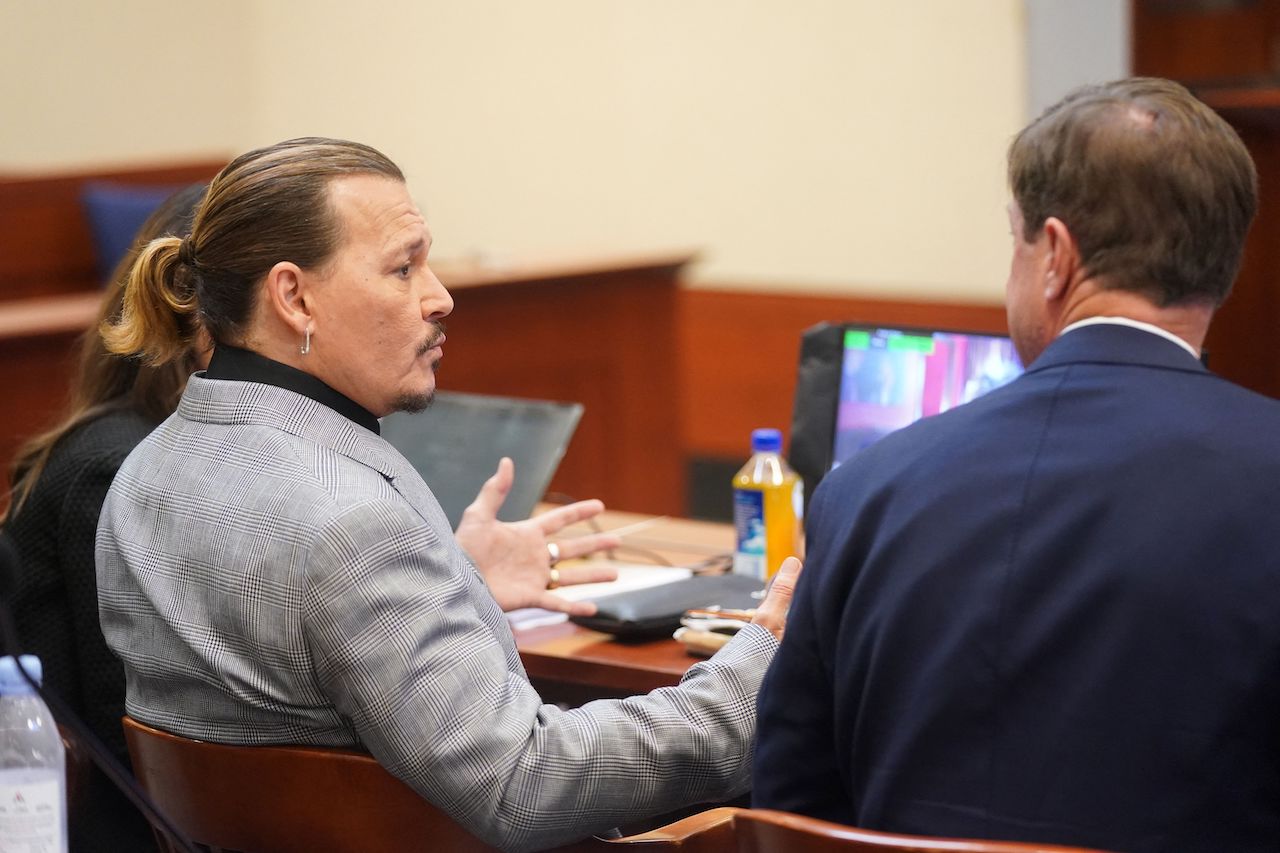 Johnny Depp says there's no truth to claims he struck Amber Heard
Depp brought about this particular trial by suing Heard for defamation, claiming she owes him $50 million for damages to his career. He and his team have contended that Heard not only made up domestic violence allegations against him but they accused her of staging photos and faking bruises.
They asserted she had financial motivations to make false claims of atrocious domestic violence. Several people around her lived in Depp's homes without paying rent, and they came to testify as witnesses for her. His legal team pointed to her initial demands for control of three out of five of his penthouses, still on his dime, on top of spousal support requests, as evidence she — and some of her witnesses — had the financial motivation to lie.
For the record, Ellen Barkin is seemingly excluded from the list of people who might have had something to gain from Heard's success in achieving her initial demands.
Johnny Depp wore a 'never fear truth' ring to court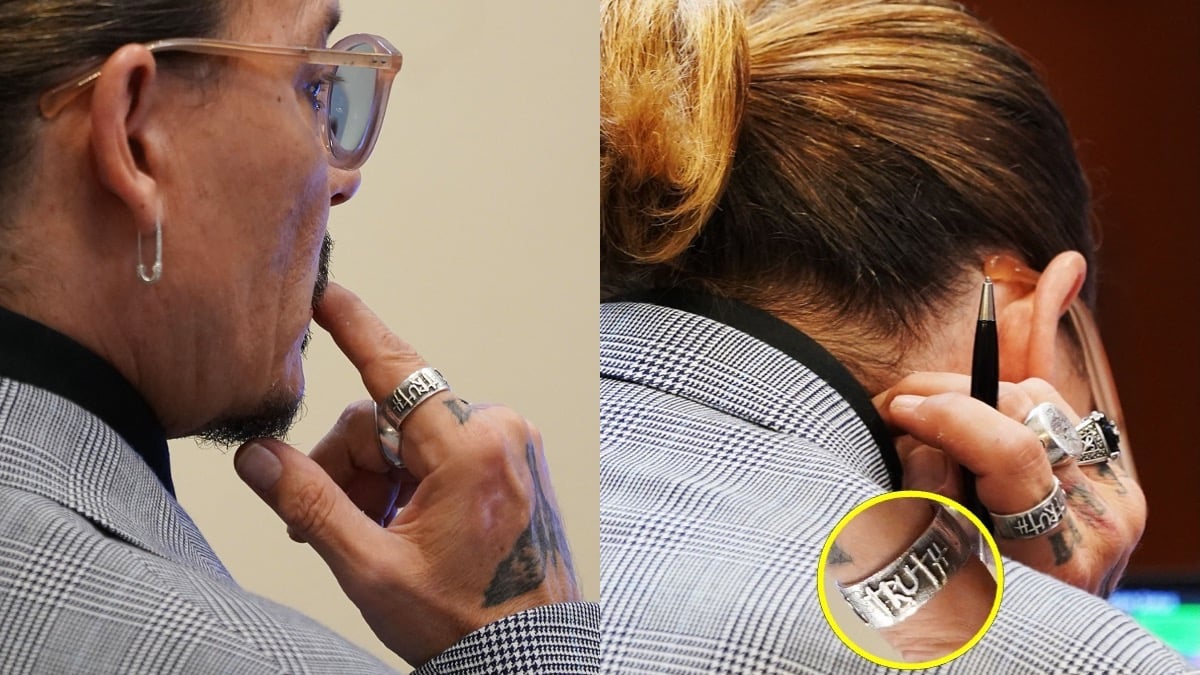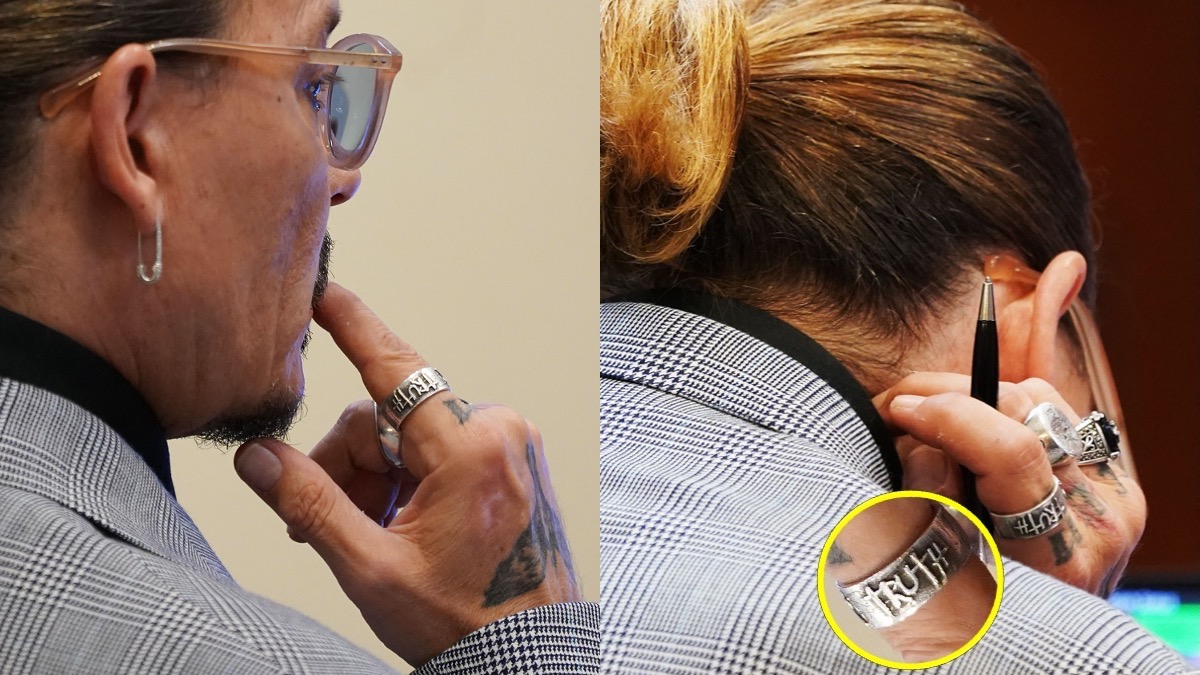 While Heard and her witnesses took the stand, Depp sat silently with his legal team at the front of the courtroom. Photographers caught close images of his jewelry, including a ring that appears to be inscribed with the words "never fear truth."
Notably, Depp also uses that phrase to sell NFTs. His first batch focuses on "Friends and Heroes," like his daughter Lily-Rose Depp and late friend Elizabeth Taylor.
Johnny Depp's lawyer shared his truth about why he wouldn't look at Amber Heard
Depp seems to like sending non-verbal messages, such as with his ring. Another one Heard picked up on was his refusal to look at her as she cried on the stand. But they have different beliefs as to why it happened.
Heard was first to point it out, stating Depp can't look at her because he's guilty. "… He knows he's lying. Otherwise, why can't he look at me?" Heard asked her attorney. "I survived that man and I'm here and I'm able to look at him."
At that point, Depp leaned over to his attorney and seemed to say, "I don't want to."
Cross-examination by Depp's lawyer opened with the issue, and attorney Camille Vasquez reminded Heard that Depp told her she would never see his eyes again. When Heard didn't recall that, Vasquez played a taped conversation between the two during which Depp promised just that.
How to get help: In the U.S., call the National Domestic Violence Hotline at 1-800-799-7233 or text START to 88788.