Johnny Depp Once Stopped a Mugger With Some Quick Thinking, Then Offered Some Advice
Johnny Depp has spent weeks having some of his private life made very public. We don't have a verdict in his defamation trial against ex-wife Amber Heard, but we know all about the Hicksville trailer and the Pirates of the Caribbean star's missing fingertip. The trial went to the jury before Memorial Day weekend, and during the recess, Depp went to England to catch a concert. Depp's relationships with musicians are well-chronicled, including when he stopped a would-be mugger with his mere presence before handing out some advice.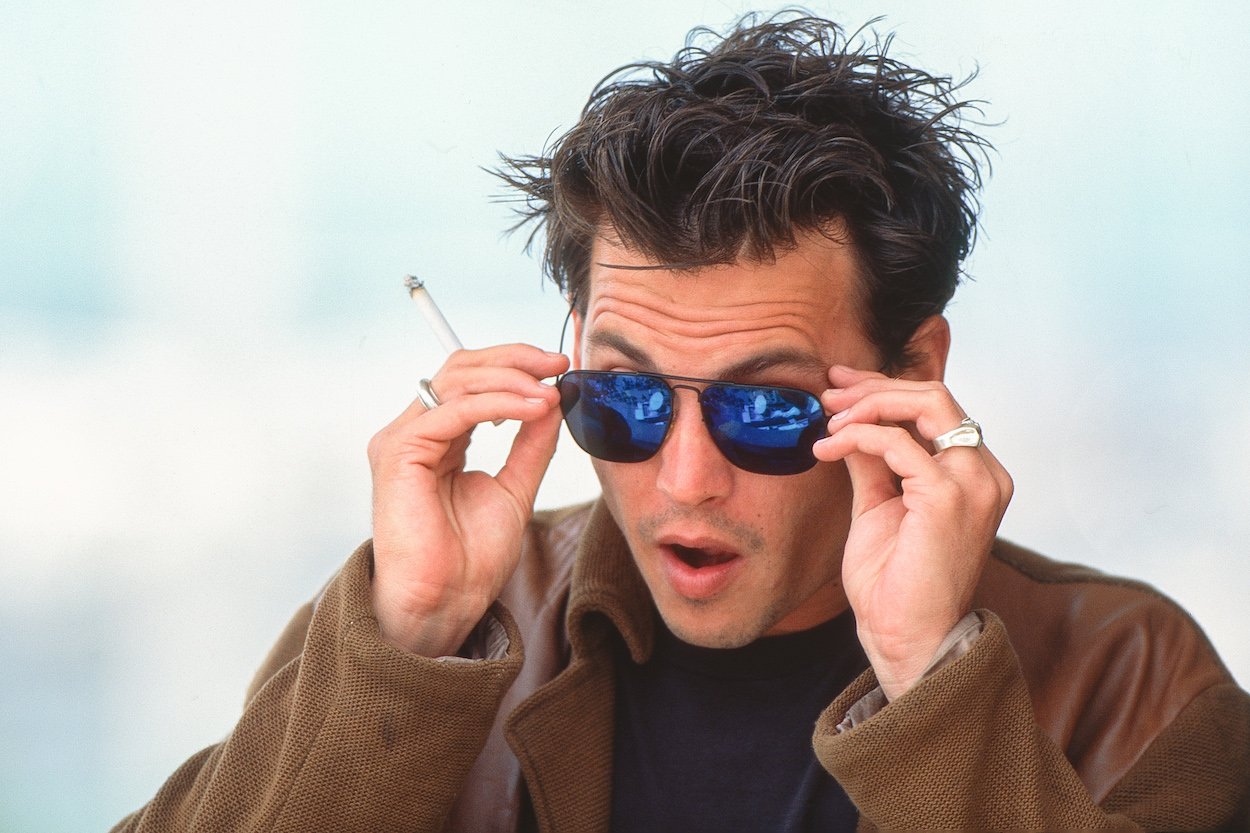 Depp heads to England and joins a Jeff Beck performance in Sheffield
Depp's musical talent has never been a secret. He arrived in Los Angeles hoping to score a recording contract, but Depp's music career didn't pan out as he hoped.
Depp focuses on acting now, but he still gets to hang out and jam with famous musical artists.
When the trial paused for the Memorial Day weekend, Depp jetted to England to join rock legend Jeff Beck on stage in Sheffield. They performed their cover of John Lennon's "Isolation" as well as Marvin Gaye's "What's Going On" and Jimi Hendrix's "Little Wing," per The Hollywood Reporter.
The Charlie and the Chocolate Factory star hangs with musicians frequently, and Depp once stopped a mugger after a recording session with nothing but his presence. Then, he offered the would-be robber a piece of advice.
Johnny Depp stopped a mugger, then offered some life advice
As we noted, Depp frequently pals around with musicians in his free time. Things got a bit hairy on one occasion, though. 
A mugger approached English musician Stephen Jones as he and Depp left an LA recording studio. The robber brandished a broken bottle and demanded money from Jones, but Depp stopped the mugger when he quickly stepped into the fray, The New York Post reported. 
The mugger recognized Depp, reportedly said, "I ain't stealing from Captain Jack," and stopped the assault. The actor gave the mugger some money, and then he provided some advice: "Straighten out your life."
Depp stopped a mugger trying to steal from his friend with his mere presence. It was hardly the only time the actor rubbed elbows with musicians.
Depp played on an Oasis album and gave Paul McCartney a gift that inspired a Grammy-winning song
Stopping a mugger isn't the only wild story involving Depp and musicians.
Depp got the call when Oasis guitarist Noel Gallagher wrote a slide guitar part he couldn't play. His version is what appears on the album cut of "Fade In-Out."
He inspired a Paul McCartney Grammy-winning song when he gave the ex-Beatle a short-necked cigar box guitar. McCartney was so inspired to play the instrument that he quickly roped in the surviving members of Nirvana to churn out the song "Cut Me Some Slack" in a matter of hours.
And Courtney Love revealed that Depp saved her life by giving her CPR while she overdosed in 1995. Later, Love said, Depp helped her daughter during a difficult time in her life. 
Whether it's Depp stopping a mugger, playing in concert with a legend, or administering life-saving CPR, the actor has had several interesting moments he shared with musicians.
For more on the entertainment world and exclusive interviews, subscribe to Showbiz Cheat Sheet's YouTube channel.
RELATED: Legal Expert Explains Why Johnny Depp May Lose His Trial vs. Amber Heard