Why Johnny Depp Sued Amber Heard for $50 Million in Virginia
Johnny Depp and Amber Heard divorced in 2017, but their marriage is still all the talk in 2022. Depp sued Heard for $50 million in Virginia, claiming she defamed him with false abuse allegations.
Actors Johnny Depp and his ex-wife Amber Heard are back in court after divorcing in 2017. And Depp's $50 million defamation case against his ex is taking place in Virginia.
In 2020, a trial related to the couple played out in court in the United Kingdom. More recently, Heard preferred to have the trial moved to California. So, why are the actors making their cases at the Fairfax County Courthouse?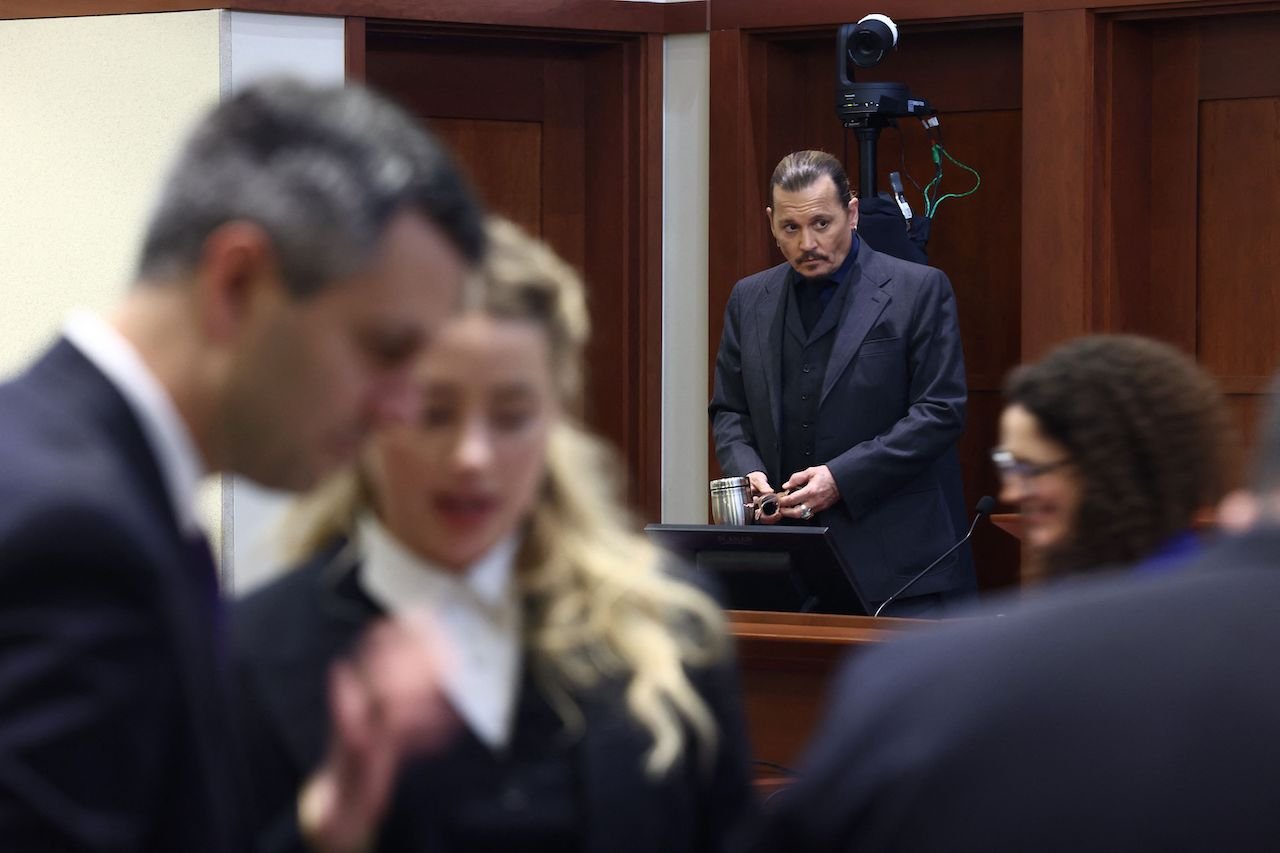 Amber Heard was not a party in Johnny Depp's case against The Sun in the United Kingdom
The former couple married in 2015 after meeting during the making of their movie, The Rum Diary. Following news that Heard filed for divorce in 2016, Depp's rep told People, "Hopefully the dissolution of this short marriage will be resolved quickly."
After filing for divorce, Heard accused Depp of abuse. Their contentious marriage came to a legal end in 2017, but they were involved in a libel case in the U.K. in 2020.
Depp sued The Sun for calling him a "wife beater" and argued Heard's allegations of spousal abuse against him were fabricated. Notably, Heard was not a party in the U.K. trial; The Sun was. So, she testified to alleged abuse as a witness while providing photographs and other evidence. The judge ultimately ruled it was fair to print Depp's abuse toward Heard as a fact that had been substantially proven.
Legal experts point out a couple of big differences between the two trials (per Yahoo). Testimony about Heard's supposed behavior was limited in the first case against The Sun. But in the 2022 case, Depp can detail his relevant allegations against his ex-wife. And it's all literally playing out in front of the public.
Johnny Depp sued Amber Heard in Virginia because she published her op-ed in The Washington Post
The U.K. trial came after Heard wrote a 2018 op-ed in The Washington Post. In that piece, she described domestic violence at the hands of an unnamed former partner. The Pirates of the Caribbean actor said his reputation was irreparably damaged by the implications of the essay.
Regarding the 2022 trial, Depp sued Heard for defamation in Fairfax, Virginia because The Post publishes stories from servers there. Though Heard tried to have the trial relocated to California, Depp's attorneys argued they prefer Fairfax because Virginia's anti-SLAPP laws — or Strategic Lawsuits Against Public Participation — aren't as far-reaching (per WUSA9.)
Heard's legal team also attempted to have the $50 million lawsuit thrown out before she countersued Depp for $100 million.
Why Amber Heard's Milani court display caused a stir
Cosmetics brand Milani took to TikTok to dispute a claim they believe Heard made. Her attorney held up one of the brand's correcting kits and said she used "this" to cover bruises throughout her relationship with Depp. Someone from Milani pointed out they didn't release the product held up in the courtroom until 2017.
The revelation caused a divided stir online. On the one hand, some observers perceived Heard's lawyer claimed the Aquaman actor used that exact product. On the other hand, some people argued the attorney was only holding it for visual reference, not specifics.
The scenario shows what a lightning rod the trial is for everyday spectators, whether they're watching it unfold in the courtroom or on TikTok.
How to get help: In the U.S., call the National Domestic Violence Hotline at 1-800-799-7233 or text START to 88788.