Johnny Depp Thought Being Titled the Sexiest Man Alive Was 'so Bizarre'
Though Johnny Depp was awarded the title of People's Sexiest Man Alive twice, he once said he felt it was "so bizarre" to associate himself with the words. Did the notion of the title irritate Depp, or was he flattered? And what did he say to the suggestion the label was better than the alternative?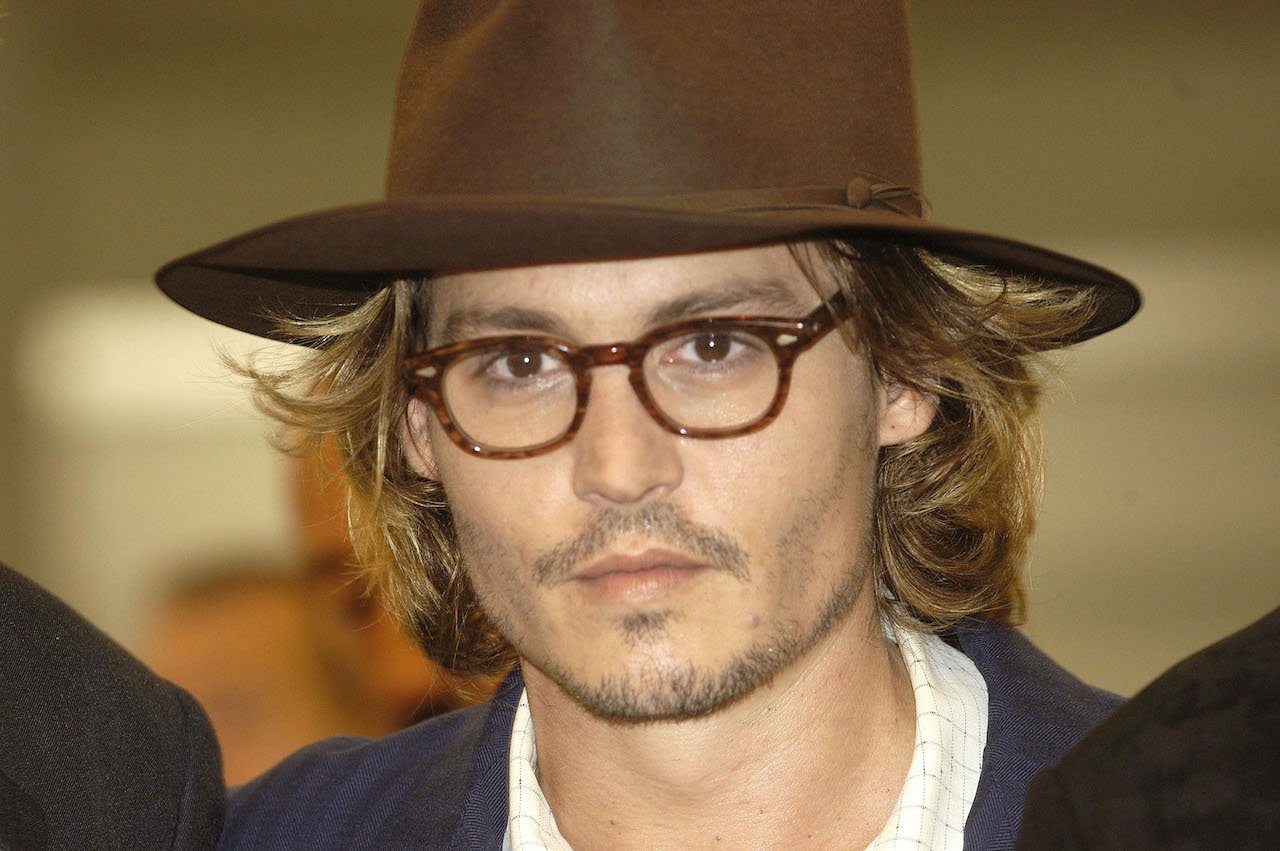 Johnny Depp was People's Sexiest Man Alive in 2003 and 2009
Depp earned the title of People magazine's Sexiest Man Alive twice. The first time was in 2003 and the second in 2009.
In 2009, People wrote, "At 46, the father of two still reigns as Hollywood's most irresistible iconoclast; as one-of-a-kind as his beloved 15-year-old boots and as smoldering as his favorite Cuban cigars."
A plethora of fellow actors gave quotes about Depp's sex appeal to the magazine. For example, Leelee Sobieski said, "He really is as sexy as he's cracked up to be."
And Depp's now ex-wife Amber Heard called him "an interesting enigma when it all comes down to it."
"You have to watch him," she added.
Johnny Depp told Oprah Winfrey it was 'so bizarre' to be called the Sexiest Man Alive
Following Depp's 2003 win for Sexiest Man Alive, he sat down with Oprah Winfrey to discuss the more outlandish aspects of being a widely adored sex symbol. "It was a strange time," he said of his early years in Hollywood. "Because I had become this product."
Depp said he grew uncomfortable as others started to "build this image" that had "nothing" to do with him. "So it was weird," he told her.
Winfrey said she knew bringing out his Sexiest Man Alive cover would "irritate the hell out of [him]," and she asked him to explain why he reacted that way. "We think you are pretty sexy," she told him while gesturing to the cheering, nodding audience members.
"It's not so much that it irritates me," Depp explained after taking a moment to blush. "… On some level, if you can … take that kind of thing seriously, it's flattering."
But he added, "It's so absurd a notion to equate my name with that."
Depp concluded it was "so bizarre" and confessed he tried not to look at his first Sexiest Man Alive cover.
Johnny Depp confessed he might have also been called 'the scuzziest man alive'
When Winfrey pointed out that being named Sexiest Man Alive was better than the alternative, Depp guessed that would make him the "scuzziest man alive."
"I think I've been called that as well," the Cry-Baby star told her, but she was undeterred.
Winfrey asked Depp to think about what "sultriness is, and sexy is," and if he still wouldn't call himself sexy. "Wouldn't you say that you are?" she asked.
He seemed very bashful about being put on the spot. "Oh no," he replied shyly. "Come on. No."
Winfrey changed her direction and asked Depp how he would describe himself. And he told her, "Just a guy with a weird job, really."
RELATED: Jennifer Grey Revealed Johnny Depp Slept Over on Her Mom's Daybed After an Intense First Date