Johnny Depp v. Amber Heard: Depp's Sister Revealed Insults Over Dior Interest
When Johnny Depp's older sister took the stand to testify for him in his $50 million defamation trial against ex-wife Amber Heard, she claimed to have been present to hear insults hurled at her brother for Dior's interest in him.
Keep reading to find out how Heard supposedly reacted when she found out Depp was in business talks with a brand all about "class [and] style." Plus, what is Depp's relationship with the iconic brand like now?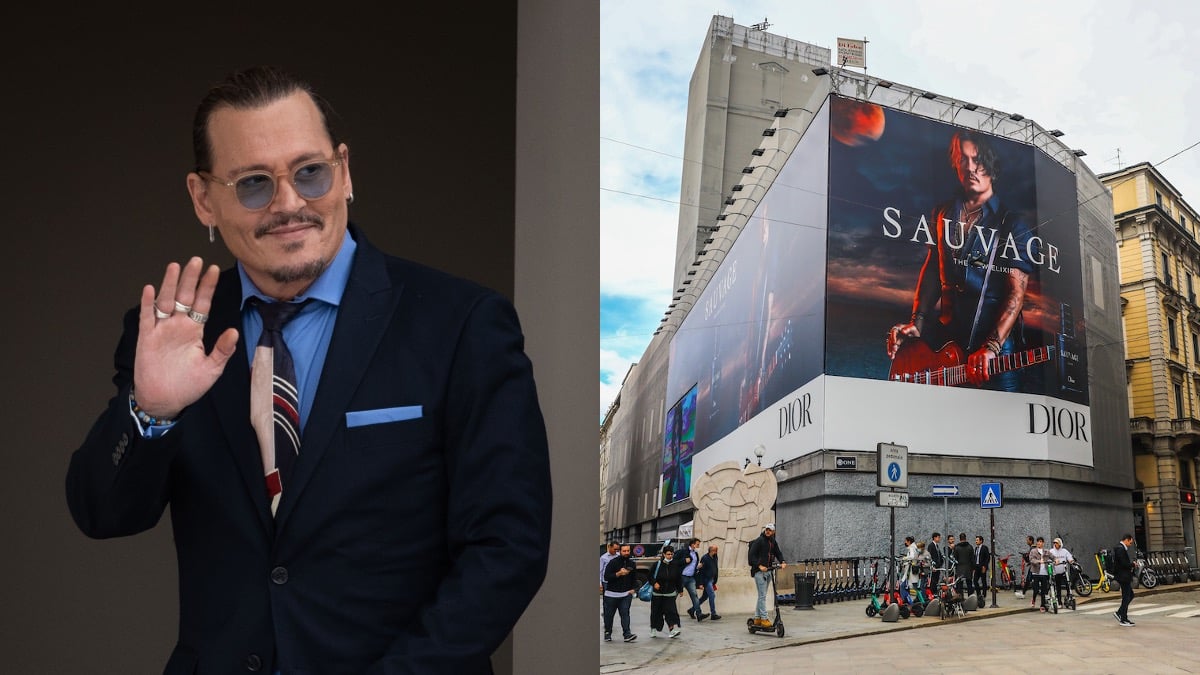 Johnny Depp's sister testified she was present when Amber Heard insulted her brother over Dior talks
According to Depp's sister, Christi Dembrowski, who helps manage his career, Depp was having conversations with Dior while he was still living with Heard.
They felt inclined to tell Heard the Dior conversation was confidential according to Dembrowski. But Depp eventually revealed to his partner that the brand was interested in working with him.
Dembrowski claimed Heard couldn't hide her "disbelief and disgust" over the news. "Why would Dior want to do business with you?" she recalled her asking Depp. "They're about class and they're about style. And you don't have style."
Dembrowski told the court she found the moment very insulting. She perceived it as Heard "taking away that one moment" Depp felt good about himself. Furthermore, she claimed she was witness to Heard calling her brother a "fat old man."
A Court TV expert pointed out Dembrowski's courtroom account of interactions between Heard and Depp stays in line with the "kind of bullying and kind of instigating, and her being very insulting" that other witnesses also reported.
Johnny Depp is still the face of Dior
Despite backlash over Heard's allegations, Dior is one of few companies that did not part ways with Depp. Christian Dior and the brand have seemingy been unwavering in their support for the actor since he became one of their celebrity faces in 2015.
That Court TV legal expert explained that Dior is sending a bold message. They not only chose Depp for their brand, but they're still standing by him in the face of the accusations. In a 2021 ad on Twitter, they called him "uncompromising, profound, [and] authentic."
Johnny Depp's sister almost skipped his wedding to Amber Heard
After seeing such displays toward Depp as the Dior insults that came from Heard, Dembrowski testified she wasn't exactly excited about the idea of the Aquaman star joining the family. She said she was "scared" and "devastated" when she heard the news, to be more specific.
That was in part because there was no prenup in place, something she felt Heard had orchestrated by refusing to sign the documents while seemingly pushing for a wedding.
Heard contradicted that claim and said Depp refused to even look at a prenup. According to her, he told her he didn't want one because the only way out of their marriage would be death.
RELATED: Amber Heard's Op-Ed: Hollywood Expert Breaks Down the Impact on Johnny Depp's Career