Johnny Depp v. Amber Heard: She Axed Crisis PR Team After Bad Press
Related to the Johnny Depp v. Amber Heard $50 million defamation case, Heard reportedly fired her crisis PR team and brought in a new one. Sources say that was because headlines have not been favorable to her thus far in the trial. And as Heard's legal team prepares to present her defense, she's bringing in new representatives who are already familiar with her ex.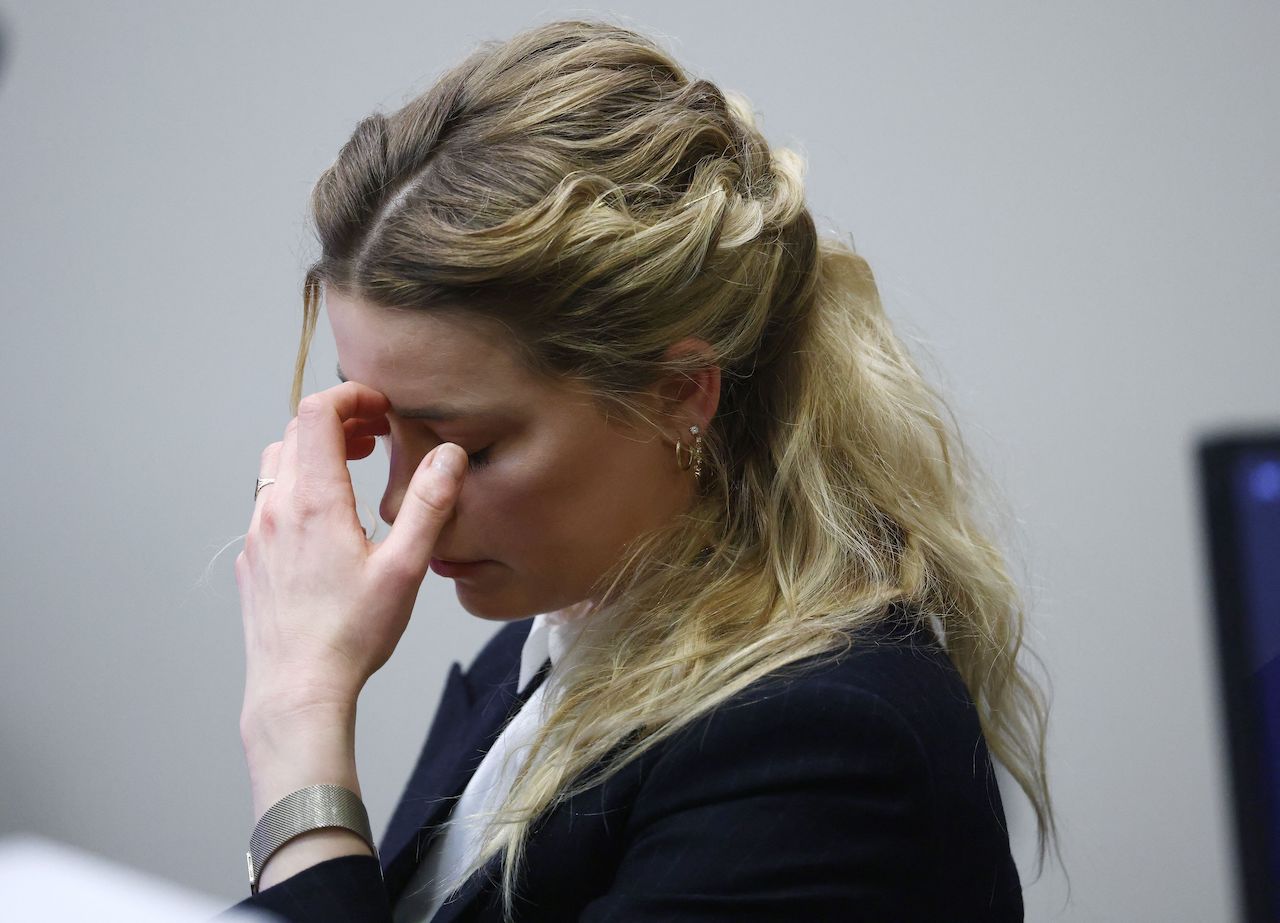 Amber Heard fired her crisis PR team ahead of her defense in Johnny Depp defamation trial
As reported by the New York Post, Precision Strategies represented Heard in the trial, but she fired the firm. Sources told the Post that the actor "doesn't like bad headlines," so she hired a team that has targeted Depp before.
Publicity for Heard's case hasn't been great. For instance, the spread of the nickname "Amber Turd" and feces-related memes on social media followed testimony that she or a friend defecated in Depp's bed for breaking up with her.
Of course, a new crisis PR team is likely meant to turn the case around in the public's eye. And they already have some dirt on Depp.
The Pirates of the Caribbean star claimed his business managers stole money and defrauded him previously. In that case, Heard's new team gathered information and released stories about Depp's compulsive spending habits, per the Law & Crime network.
Johnny Depp v. Amber Heard trial PR roundup
When American Civil Liberties Union (ACLU) COO Terrence Dougherty's deposition was played for the court, the tape revealed information about Heard that some believe cast her case in a questionable light.
First and foremost, Dougherty said she had not been keeping up with her commitment to donate $3.5 million of the $7 million divorce settlement she received from Depp. She pledged to do that to support domestic violence victims while identifying as one herself.
This point is significant because Depp claims Heard had financial motives for allegedly defaming him. Pledging to give the divorce settlement in full to charity seemingly countered that claim. That is until it was revealed she wasn't fulfilling that commitment, some argue.
Second, Dougherty disclosed Heard had help crafting the 2018 Washington Post op-ed, which is the backbone of Depp's defamation case. ACLU communications team members coordinated with Heard's legal team to capitalize on the hype around her film, Aquaman, he explained. They were reportedly integral in "all aspects" of the drafting and publishing of that powerful, and now controversial, essay.
Related to that, Dougherty said Heard's team emphasized the actor wanted to publish information about a 2016 restraining order. Law & Crime network legal experts suggested that piece of ACLU testimony looked bad for Heard's argument against defamation. They argued it could be perceived as evidence that lends to Depp's claims of intention to harm his reputation and career.
Of course, Depp has also received negative headlines for Heard's allegations, his violent text messages to Paul Bettany, his friendship with Marilyn Manson, and painting messages with his blood after his finger had been severed.
Amber Heard's new PR strategy might target Johnny Depp's spending habits
According to Law & Crime network experts, Heard's new PR team took on Depp's compulsive spending habits in a previous case. So, that may be a new line of defense as her legal team begins its primary presentation.
Those experts feel Heard's counsel may begin a new strategy moving forward. And if so, it will undoubtedly be focused on assertively countering the balance of publicity so far.