Amber Heard's Op-Ed: Hollywood Expert Breaks Down the Impact on Johnny Depp's Career
Johnny Depp's legal team called an expert witness to explain how Amber Heard's op-ed in The Washington Post had devastating impacts on Depp's Hollywood career.
In the $50 million defamation trial of former couple Johnny Depp and Amber Heard, a technical forensics expert explained how Heard's op-ed about abuse essentially canceled Depp's career. He said the timing of the piece was crucial to its impact. And according to this expert, his peers in the industry acted fast with a "loud and clear" message in response.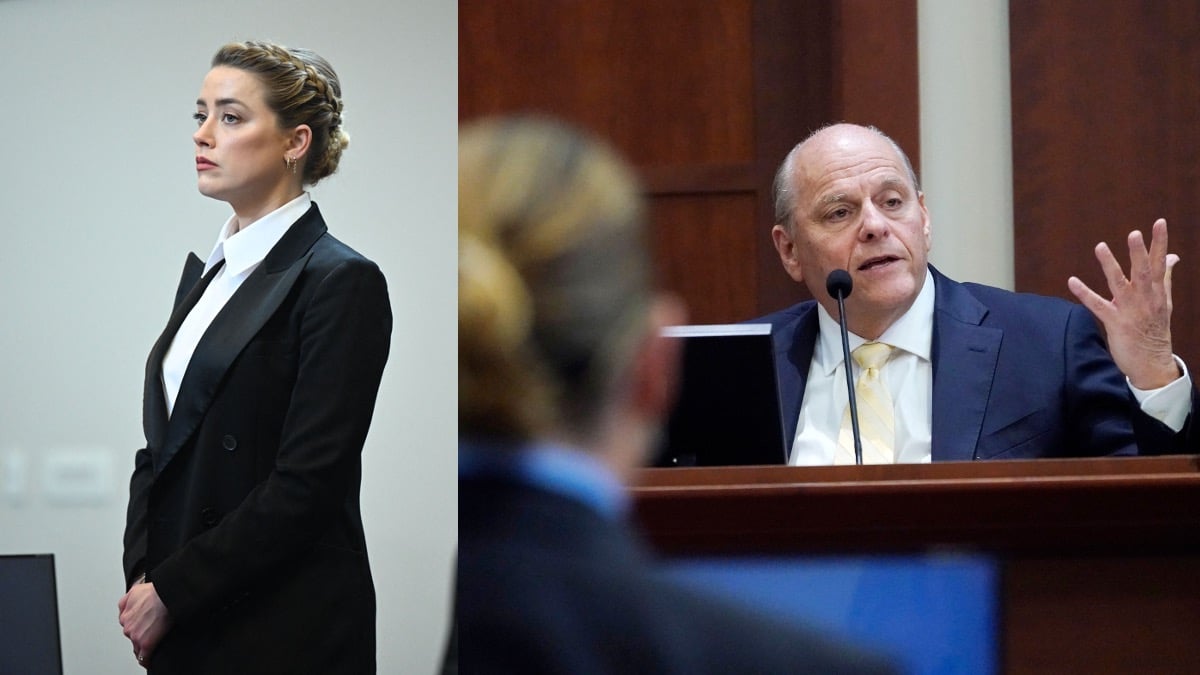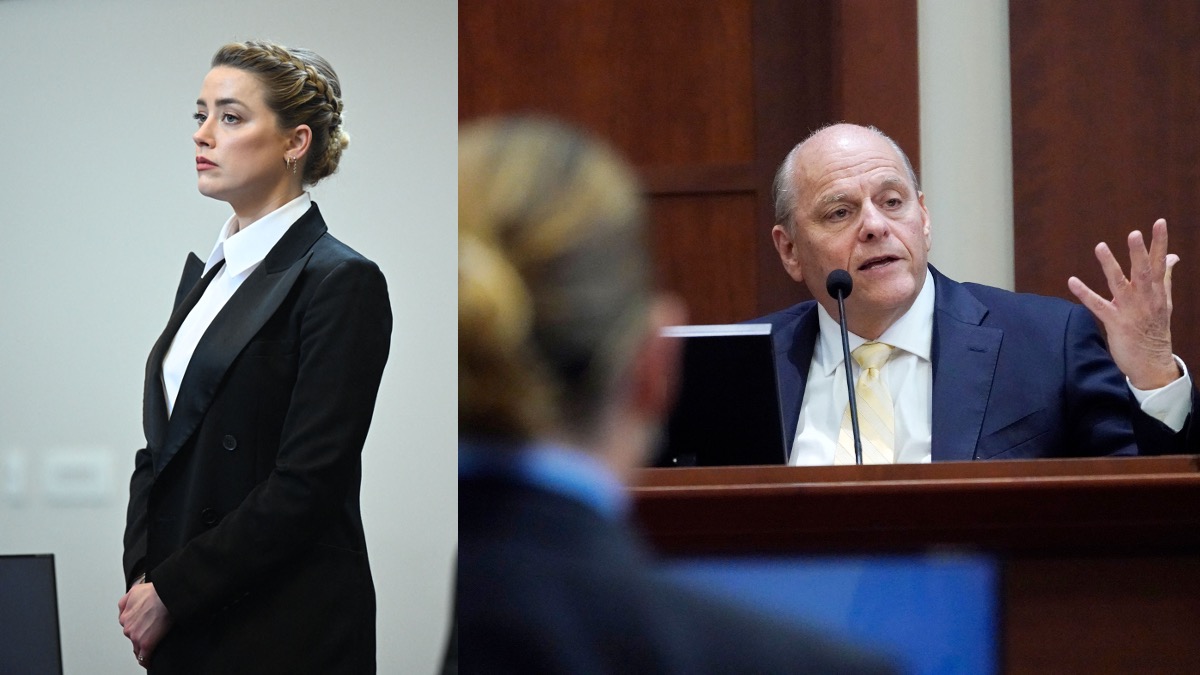 Amber Heard's op-ed called out Hollywood in the wake of the #MeToo movement
Technical forensics expert Richard Marks is also a Hollywood insider with decades of experience. And he took the stand at the Depp v. Heard defamation trial to explain the far-reaching impacts of Heard's op-ed in The Washington Post.
He said the timing is important because Heard and Depp divorced in 2016. That's when she received a temporary restraining order. In 2017, the #MeToo movement swept through Hollywood. As Marks pointed out, this "finally" created an environment where stars accused of various kinds of abuse were no longer good investments.
Marks felt Heard's 2018 op-ed, which the ACLU helped draft, was meant to call out Hollywood for supporting Depp, not her, after 2016. He testified that it caused damage to the actor's reputation and bankability, and also guessed that was the point. It essentially created a "cancel situation" where studios no longer wanted to work with him, he said.
According to Marks, the article came off as a call to action from Heard to the industry. He didn't think it was a coincidence that it correlated with the release of Aquaman. On the contrary, he believed she used her fame at its height to achieve a broader impact.
Marks said Hollywood understood the message "loud and clear" and distanced themselves from Depp.
Johnny Depp was a 'major artist in Hollywood' prior to Amber Heard's op-ed
Marks told the court he believed Depp was one of few veteran actors who managed to keep a shroud of mystery around his personal life. Of course, that was before the op-ed. Notably, Marks felt the actor remained a "major artist in Hollywood" for more than four decades up until then.
Though Depp was known for being late on movie sets, he also had a reputation for being "congruent" and overall likable, Marks told the court.
As the witness explained, a high-profile star being late was something that could easily be worked into a movie's budget. But the Pirates of the Caribbean star's reputation could no longer support the value of the franchise after the op-ed. "You wouldn't want to pay to bring your brand down," he concluded.
According to Marks, Depp received negative media attention before the op-ed. But the allegations put him in a new category. As an alleged abuser, he was no longer a good studio investment.
Marks confirmed when asked by Heard's counsel that Depp received plenty of bad press before 2018. Notably, her attorney focused on reports of Depp's public intoxication and mentioned "flops," but the witness explained there is now a "line in Hollywood" at abuse.
He argued stories of drunken behavior and bad movies were incomparable to Heard's violent claims about Depp. According to him, studios will put up with "diva and drugs" from their stars. But they generally won't take on the negativity of claims of domestic violence.
Johnny Depp has vehemently denied Amber Heard's allegations of domestic violence
Heard's Washington Post op-ed sits at the heart of Depp's defamation claim, as the actor contends he did not "strike" his ex-wife. He called the accusations "heinous and disturbing." Furthermore, his legal team presented evidence that Heard instigated fights and violence.
A clinical psychologist, Dr. Laurel Anderson, who counseled the couple, testified to seeing bruises on Heard's face and photos of injuries that Depp allegedly caused. But she also noted Heard told her it was a "point of pride" to initiate a fight with her ex-husband. For example, she reportedly confessed to slapping him for being "incoherent" and supposedly talking about other women while his mother's health was failing months before her death.
Given a choice between fighting and allowing Depp to leave, Heard would resort to striking him to get him to stay, Anderson said. She maintained she was "less sure" that he sometimes instigated. The psychologist said Heard had a "jackhammer" way of communicating and would hardly let Depp speak in joint sessions. So, she gathered many of her notes from listening to her.
For his part, Depp declared in court testimony, "Never did I myself reach the point of striking Ms. Heard in any way, nor have I ever struck any woman in my life."
How to get help: In the U.S., call the National Domestic Violence Hotline at 1-800-799-7233 or text START to 88788.