Johnny Depp v. Amber Heard: Legal Experts Theorize ACLU Testimony Hurt Heard's Case
Legal experts argue the evidence presented so far in the $50 million Johnny Depp v. Amber Heard defamation trial is "not good at all" for Heard's upcoming case.
Johnny Depp sued Amber Heard for defamation in a $50 million lawsuit, claiming her 2018 Washington Post op-ed damaged his career. Heard's team has yet to offer their case, but legal experts have tentatively weighed in.
Some commentators argue the information provided by the American Civil Liberties Union (ACLU) contradicted the argument presented by Heard's counsel. And that's not the only piece of evidence some professional observers think was "really powerful."
What else do experts think could have swayed the jury in Depp's favor?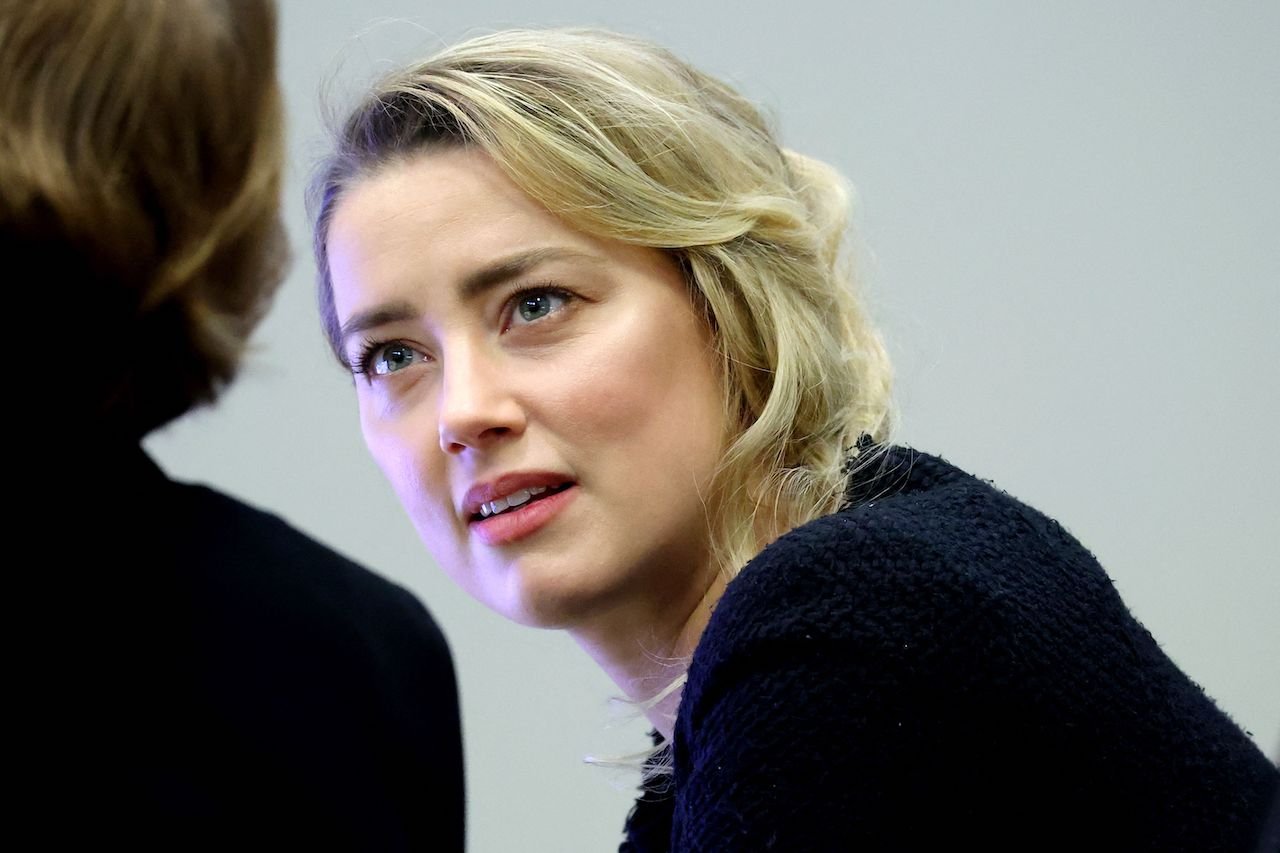 The ACLU helped Amber Heard form her op-ed but she didn't fulfill her promise for yearly donations
ACLU COO Terence Dougherty said that the historic institution assisted Heard and her legal team with the piece in question. At one point in his deposition, he referred to the op-ed as an "ad" since there was reportedly a conspiracy to capitalize on the popularity of the movie Aquaman.
That essay is the backbone of the defamation claims and why the trial is in Fairfax, Virginia. Depp says the piece ruined his future in movies after being published in The Washington Post, which houses servers in the county.
Notably, Depp's talent agent testified the actor lost his role in the planned sixth installment in the Pirates of the Caribbean franchise due to the accusations by Heard. According to Celebrity Net Worth, Depp earned a combined $55 million from the third Pirates film alone.
Dougherty also revealed Heard fell behind in the 10-year plan to donate $3.5 million from her divorce settlement to the ACLU. She publicly declared she was a victim of intimate violence and said she was acting for the benefit of other victims in making the donation.
Heard promised to pay in yearly installments, not one lump sum. But she told the ACLU financial troubles prevented her from keeping up with the pledge since 2019.
Legal experts on the Law & Crime Network have evaluated the case. And they agreed Heard's team has a lot of hard work ahead to justify some of what's been revealed.
ACLU testimony damaged the case for Amber Heard, legal experts say
One of the main questions in court is whether Heard intended to defame Depp with the op-ed. Dougherty claimed Heard pushed the ACLU through email to include mention of the 2016 restraining order in the piece. That would have pointed more directly to the Edward Scissorhands star as the unnamed perpetrator of abuse against Heard.
"The key issue is … she wanted that information, wanted Johnny Depp's name in the article. That seemed to be clear from the testimony," criminal defense attorney Karen Felecia Nance told the Law and Crime Network.
"When her attorneys were making their opening statement, they were very clear that this had nothing to do with Johnny Depp," she added. Furthermore, she pointed out that coordinating the timing of Heard's abuse op-ed with the release of her movie gives an appearance of opportunism.
Nance pointed out that Heard hasn't testified yet and her team likely has a plan. But she concluded, "To me, this is not good at all for Amber's case."
Legal experts theorize tapes of arguments between Johnny Depp and Amber Heard were 'really powerful' evidence for the jury
During their volatile 15-month marriage, Depp and Heard recorded some of their encounters. The tapes contained audio of her confessing to hitting her husband while arguing, "I was not punching you."
They implicated Heard as an aggressor in physical altercations between the couple. She seemed angry when Depp would try to leave a fight and criticized him for not engaging.
Heard also diminished her violent actions as less harmful than Depp perceived. "You're fine," she told him at one point. She then added, "I did not hurt you. I did not punch you. I was hitting you."
"That's the difference between me and you. You're a f***ing baby," she told him. After telling him to "grow the f*** up," she confessed, "I did start a physical fight."
Heard then acknowledged Depp tried to do the right thing and leave, but she also demeaned him as weak for not fighting. Attorney Mitra Ahouraian told Law & Crime of those tapes, "… For a jury, this may be all they need to hear. It's really powerful."
Since Depp and Heard are both professional actors, some argue either of them could have been acting on the tapes. But the recordings, along with images of Depp's severed finger and excrement left in his bed, are compelling evidence of what he might have endured in the relationship.
Of course, Heard also has pictures of what she alleges are bruises from physical fights with Depp. And she will point to a restraining order from 2016 and the 2021 ruling of a judge in the United Kingdom as further proof her claims are valid.
How to get help: In the U.S., call the National Domestic Violence Hotline at 1-800-799-7233 or text START to 88788.