Johnny Depp v. Amber Heard: Legal Experts Think Heard's Naming Kate Moss Could Benefit Depp
In the Amber Heard v. Johnny Depp trial, things may have drastically changed after Heard referenced Depp's past relationship with model Kate Moss.
While testifying in the Johnny Depp v. Amber Heard defamation trial, Heard suggested rumors of past abuse in Depp's relationship with model Kate Moss were part of her reason for hitting him for the first time. And Depp's lawyer seemed to celebrate the claim with his team excitedly.
What is Depp's relationship with Moss supposedly like now? And how could Heard's mention of her help Depp's case in the future? Legal experts on the Law & Crime network explained why the remark might have opened new doors that could take the high-profile trial in a different direction.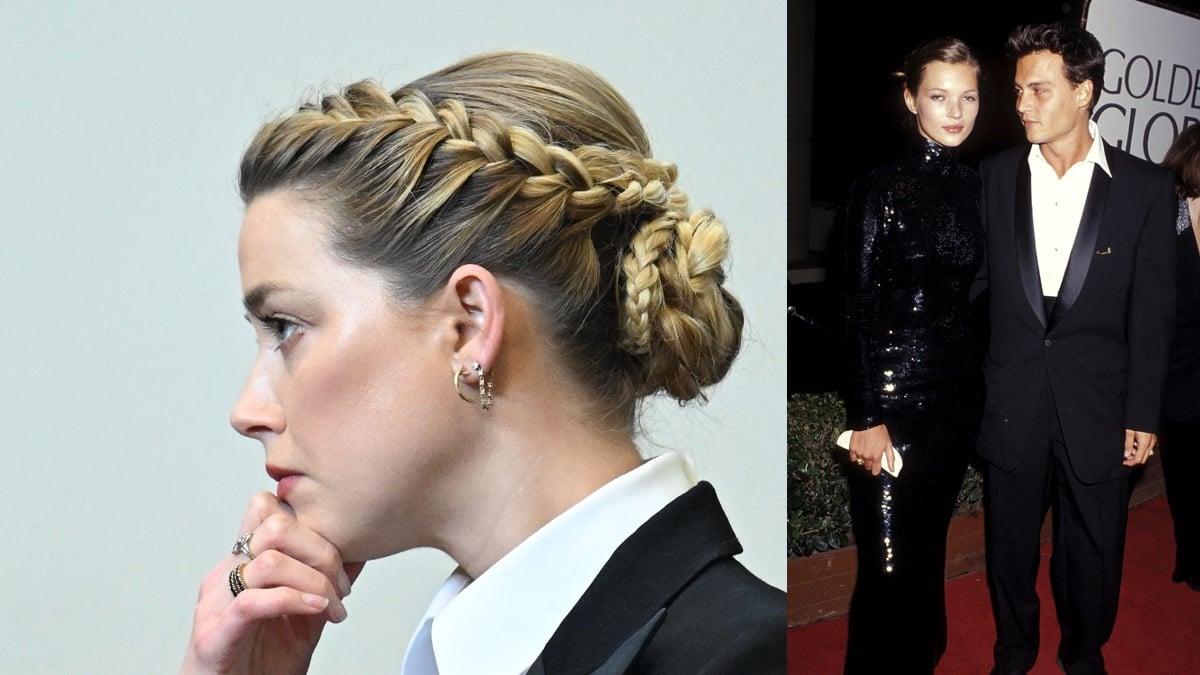 Amber Heard said she thought of Kate Moss the first time she hit Johnny Depp
During Heard's testimony, she described what she claimed was the first time she hit Depp. She said she was defending her sister, claiming Depp was aggressive toward them near the top of some stairs. She testified that the moment "instantly" brought to her mind rumors she heard about Depp shoving Moss down a flight of stairs during their famous relationship.
Heard confessed she hit Depp but claimed it was in defense of her sister and herself, in part because of what she'd heard about Moss. Depp's attorney, Ben Chu, appeared to pump his fist and share his excitement with the rest of the team when she said it.
Depp claimed in his testimony he was seeking a peaceful and private resolution to his marriage with Heard once it became clear they could not overcome toxic issues. He testified she blackmailed him with threats before going public with abuse claims, maintaining she had a financial motivation to dishonestly defame him.
Legal experts think Amber Heard might have opened new doors for Johnny Depp's case by bringing up Kate Moss
Law & Crime experts shared their opinions on the moment and theorized Heard's use of Moss in her testimony seemed like a small victory for Depp, as evidenced by his attorney's response.
"Heard might have opened a door regarding prior bad acts because in civil litigation, you cannot bring in something that the parties did before the incident to show that they have a propensity of doing that," they explained. "It's prejudicial."
"… It's my understanding there were allegations of domestic abuse against her," they went on, referring to Heard's arrest during a previous relationship.
So, those experts theorized Depp's attorney might have been visibly excited because they could present previously prohibited evidence about Heard. Furthermore, they said she might have created a way for Depp's team to bring his model ex-girlfriend in to testify as a rebuttal witness, which might not have been an option before.
They noted that they received information suggesting Depp and Moss are still close friends.
Johnny Depp and Kate Moss had a high-profile romance long before he met Amber Heard
Depp and Moss dated in the '90s, and she said in a 2012 interview that he still stood out in her life.
"There's nobody that's ever really been able to take care of me. Johnny did for a bit. I believed what he said," she told Vanity Fair. "Like if I said, 'What do I do?' he'd tell me. And that's what I missed when I left. I really lost that gauge of somebody I could trust."
"Nightmare. Years and years of crying," she said of their heartbreaking split. "Oh, the tears!"
How to get help: In the U.S., call the National Domestic Violence Hotline at 1-800-799-7233 or text START to 88788.