Johnny Depp v. Amber Heard: Why a Witness Was Dismissed From the Stand
As Johnny Depp's friend testified as a crucial witness in his defamation trial against Amber Heard, the judge removed her from the stand. Who was the withdrawn witness? And why did Judge Penny Azcarate dismiss her before striking her testimony from the record?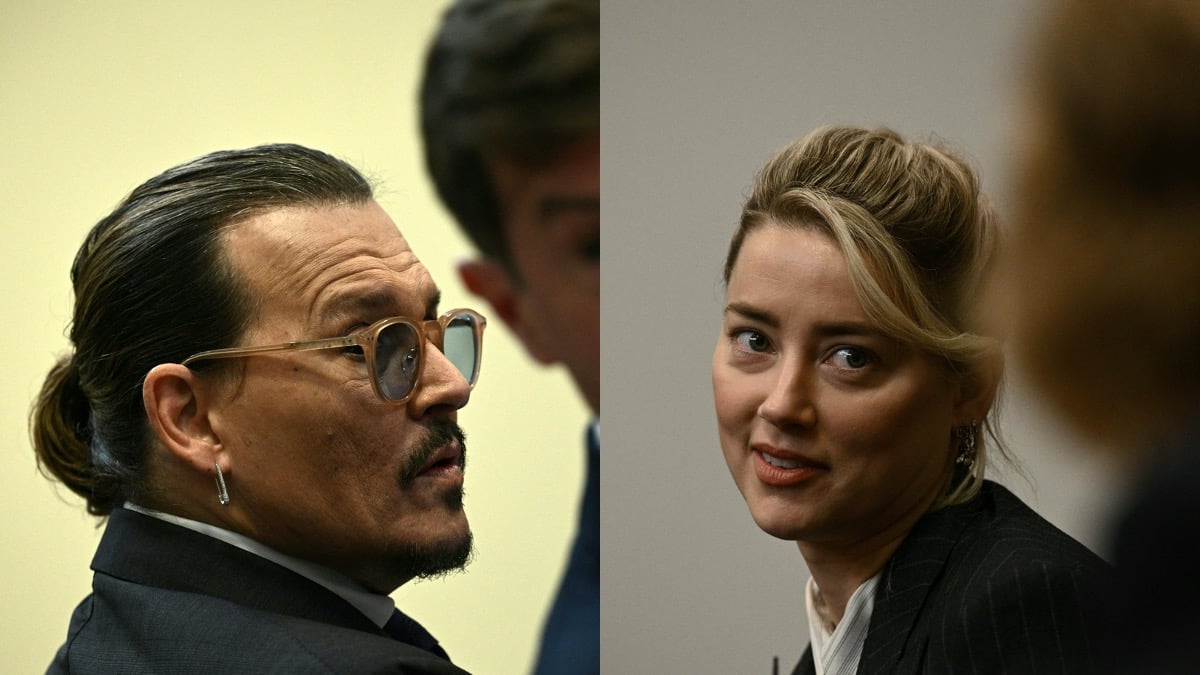 Johnny Depp's friend, Gina Deuters, was a character witness
One of Depp's key witnesses, Georgina (Gina) Deuters, has been a "good friend" of the actor since she met him at the premiere of Charlie and the Chocolate Factory around 2004.
Her husband, Stephen Deuters, has worked with Depp since then, first as a personal assistant but now as a business partner. She told the court she would spend weeks at a time with her husband and Depp. She also spent time with Depp and Heard, as well as his ex, Vanessa Paradis, and their children.
Georgina Deuters was dismissed as a witness for watching Johnny Depp's trial
While still being questioned by Depp's attorneys, Deuters was dismissed by the judge after confessing to having seen clips of the trial and witness testimony. That was a violation of witness rules, and her testimony was stricken. But she spoke to Page Six to make public some more of what she hoped to say.
She claimed she had concerns when Heard's friends and sister moved into Depp's penthouses. Supposedly, Heard's father gave a speech at their wedding ceremony on an island Depp owned and she recalled, "… He kind of motioned around the area [of the island], saying something like, 'Look, honey, all this is yours now.'"
"My heart sank a little bit … were they more excited about all the wealth they married into or was this about love?" she went on.
Amber Heard's journalist friend was removed from court after helping get Johnny Depp's witness booted from the stand
Courtroom experts at the Law & Crime network who were present for proceedings reported Heard's friend, who sat in the front row at the start of the trial, tipped her legal team off to a social media post made by Deuters.
Heard's lawyer then reportedly presented that post to the judge as evidence of a tainted witness. The problem became apparent once all realized that the social media post in question was from 2021.
As it turned out, Deuters posted about the previous U.K. libel trial, and it had been misrepresented as stemming from the current trial. And a closer look at the courtroom behavior of people seated around Heard revealed a problem for the judge.
According to Angenette Levy from Law & Crime, Azcarate was "livid" once she realized Deuter's post had been misrepresented. And she eventually saw enough reason to have Eve Barlow banned from the trial.
"Amber had her closest journalist friend sit front and center — with her legal team — at the trial, live-tweeting, texting and posting information," a source told Page Six. "Eve Barlow seems to think she's part of Amber's legal team. Depp's lawyers finally had enough and had her barred from the courtroom."
Azcarate also objected to Barlow's texting and tweeting and said, "She was tweeting live from my courtroom … and I know the deputies took her out because she was texting. That's against the court order. Ms. Barlow is not coming back into the courtroom during this trial."
RELATED: Johnny Depp v. Amber Heard: Depp's Sister Revealed Insults Over Dior Interest