Johnny Depp Verdict: Courtroom Insider Shares Jury Observations – 'It Was Kind of Shocking' [Exclusive]
The Johnny Depp verdict came down in favor of Depp, but who were the jurors who unanimously believed that ex-wife Amber Heard defamed the actor?
Depp supporter and podcast host Danielle Dell'Olio sat in the courtroom early in the trial. She told Showbiz Cheat Sheet she wasn't present for jury selection but shared her observations of who was on the jury and their telling reaction to the testimony. In fact, she said some of their reactions were a little "shocking."
Depp was awarded $15 million after he sued Heard for smearing his name in her Washington Post op-ed. Depp alleged that the opinion piece led him to lose jobs and humiliated his family. Heard did not name Depp specifically in the Post article.
Danielle Dell'Olio shared a telling insight that may have impacted the Johnny Depp verdict
Dell'Olio said that jurors and courtroom observers were strictly instructed to not react to the testimony and she did not interact with any of the jurors. But, "I do know we were kind of noting when they would take notes if there was a major thing," she recalled of the jurors.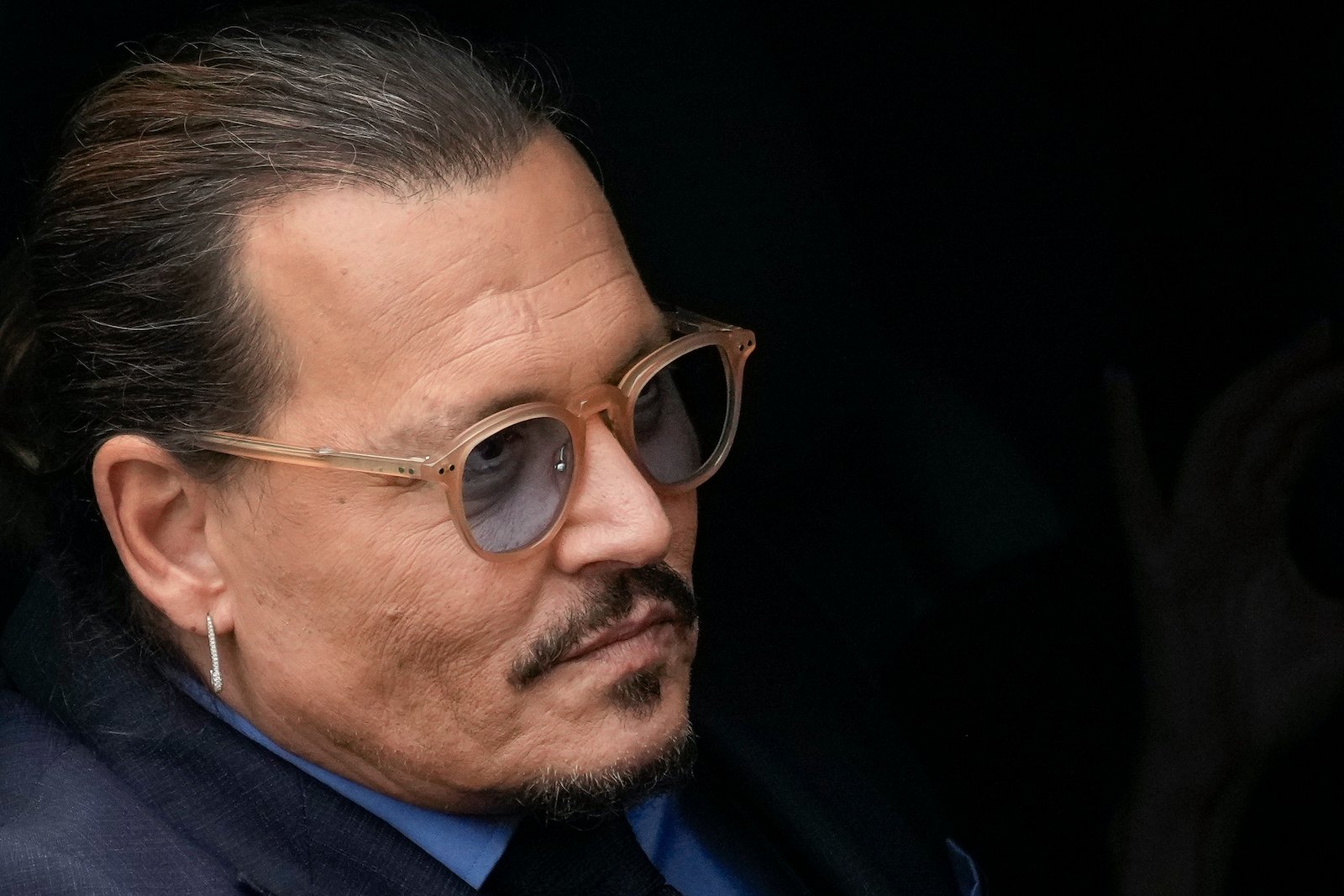 "It was kind of shocking," she added. "We did note that there wasn't much reaction from them concerning Amber's testimony. Which at the time we were kind of wondering because it was Johnny's testimony, we were all I don't want to say rambunctious, but there was a lot of court reaction. And we all kind of had a talking to, I guess, from that. So I wondered if they had had someone come talk to them as well."
Dell'Olio made another jury observation, which may have played into the Johnny Depp verdict. "And so we were just a little bit more even keel, but … they were all watching the same thing we were watching in the courtroom during Amber's testimony," she added. "With Johnny's [testimony], people were animated. When he laughed, you'd laugh when he'd cry, people [would] cry. With Amber's, unfortunately, it seemed very hollow. And I think that was just felt all around. And there wasn't much reaction from people other than like, 'Wow, I can't believe she just said that. But alright.'"
What was the makeup of the jury who delivered the Johnny Depp verdict?
Depp rose to fame as Generation X came of age. Could the jury have leaned heavily into his fan base generation, despite Depp gaining a new generation of fans through the Pirates of the Caribbean series? Dell'Olio said the jury makeup was pretty diverse.
"The age range was quite vast it seemed," Dell'Olio observed of the jury who delivered the Johnny Depp verdict. "I did note, it felt like there was an even bit between maybe one or two men more than women. But I know they were sitting in the alternatives as well. So it wasn't just the seven jurors we saw, but we also saw the alternatives that were there, too."
RELATED: Johnny Depp Statement: Verdict Gave Him His 'Life Back' Following Trial: 'I Feel at Peace'
She added, "So I don't know who out of the group that ended up actually ruling on everything. But there was a middle-aged woman and a middle-aged man there, but there were also younger people there. I did note that it seemed like the race was majority Asian. So that was interesting to me. I don't know, it's different than saying like, an all white male presence was in the courtroom or anything. So it was an interesting note to me that seemed to be almost the majority."
Did the Johnny Depp vs. Amber Heard verdict shock her?
Dell'Olio said a defamation case was difficult to win. In an earlier interview with Showbiz Cheat Sheet, she believed that Depp had already won in the court of public opinion. So she felt that the jury verdict restored Depp's name.
"I can't believe it," she admitted. "I went in with low bar expectations because it's a defamation trial against a public person. You can say almost anything you will about public people. I wasn't sure what the jury was going to think of everything. And I just kept thinking to myself over the past, it feels like a week since we were last in court with the two of them. Has the jury seen what the world has seen? Because the world has seen it. But is their reaction the same? And I can't believe it. It's the same. And I can't believe they ruled on all three. Everything was defamatory. Everything was said with malice, everything. It was untrue. And I was just like, what a wait. It's crazy."
For more of the entertainment world and exclusive interviews, subscribe to Showbiz Cheat Sheet's YouTube channel.
RELATED: Johnny Depp Trial Verdict – Longtime Friend Suggests Jail for Amber Heard's False Abuse Claim