Johnny Depp Wanted to Write 'Pirates 6' With Disney to Give Jack Sparrow a Proper Goodbye
Johnny Depp shares that he wanted to help write 'Pirates 6' and give Jack Sparrow a proper ending.
Johnny Depp has portrayed many iconic characters, but his most iconic is Captain Jack Sparrow from the Pirates of the Caribbean franchise. The actor has played the legendary pirate in five movies that have grossed billions of dollars for Disney. Unfortunately, due to recent allegations against the actor, Depp was not able to give Jack Sparrow the ending he wanted to give him in Pirates 6. 
Johnny Depp has been playing Jack Sparrow since 2003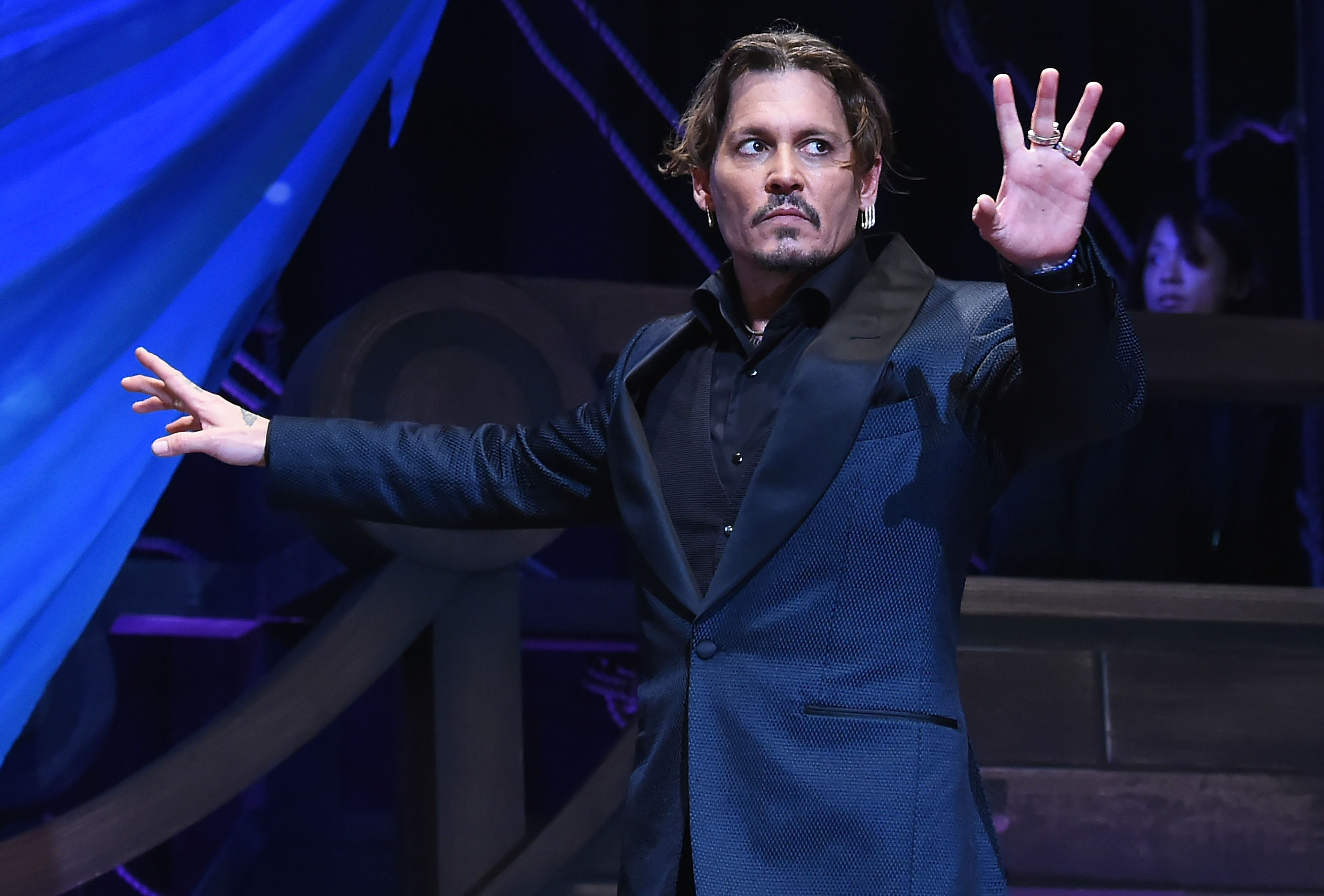 Pirates of the Caribbean: The Curse of the Black Pearl debuted in 2003. Based on the popular Disney parks attraction, the first Pirates movie was an instant hit, with many falling in love with Depp's portrayal of Sparrow. Depp stole the spotlight amongst a cast that included Orlando Bloom, Keira Knightley, and Geoffrey Rush. 
The fifth entry, Dead Men Tell No Tales, introduced a couple of new characters into the fold, played by Kaya Scodelario and Brenton Thwaites. However, the film didn't land well with critics and didn't perform as well as the others at the box office. Disney still decided to move forward with a sixth movie, but it wouldn't include Depp. 
Johnny Depp wanted to write 'Pirates 6' to give Jack a good ending
In 2018, Depp's ex-wife and Aquaman star, Amber Heard, published an op-ed containing allegations of Depp being abusive. When this story came out, Disney distanced itself from Depp, even before any evidence was revealed. Depp had worked with Disney on many other projects including Alice in Wonderland, Into the Woods, and The Lone Ranger. 
Depp is currently fighting a defamation lawsuit against Heard, claiming the allegations she detailed in The Washington Post op-ed are false. During his testimony, Depp shared his disappointment with Disney's decision and even said that he wanted to be more involved in the creative process of the franchise Per Screen Rant, which cited CBS News' livestream of the court proceedings, he said:
"I didn't quite understand how after that long relationship and quite a successful relationship, certainly for Disney, that suddenly I was guilty until proven innocent… I, in fact, had been approached to take part in writing Pirates 6… my feeling was that these characters should be able to have their proper goodbye, as it were. A franchise can only last for so long, and there's a way to end a franchise like that. And I thought that the characters deserved… to end their franchise on a very good note. I planned on continuing until it was time to stop."
Disney is still moving forward with 'Pirates of the Caribbean' projects without Johnny Depp
Despite not having Jack Sparrow, Disney did announce a new female-led spinoff within the Pirates of the Caribbean universe. According to Screen Rant, the spinoff will star Margot Robbie and be written by Birds of Prey screenwriter Christina Hodson. But, very few details have been shared about this project since it's been announced. 
Meanwhile, Disney is not the only studio distancing itself from Depp as Warner Bros. also removed him from the Fantastic Beasts films. Depp played Gellert Grindelwald in the first two movies but was replaced by Mads Mikkelsen for The Secrets of Dumbledore, which is currently in theaters.