Johnny Depp Was Angered by 'Pirates of the Caribbean 5' Screenplay, 'It Wasn't Up to Snuff'
Johnny Depp had a very angry reaction towards the first screenplay for 'Pirates of the Caribbean 5'
Johnny Depp played the role of Captain Jack Sparrow for five movies spanning 14 years. It would make sense that the actor would want everything to be perfect for this character since he has a close attachment to him. During his trial with ex-wife Amber Heard, Johnny Depp admitted that he was angry with an initial script for Pirates of the Caribbean 5 and it led to him having to do rewrites. 
Johnny Depp has played Jack Sparrow in 5 movies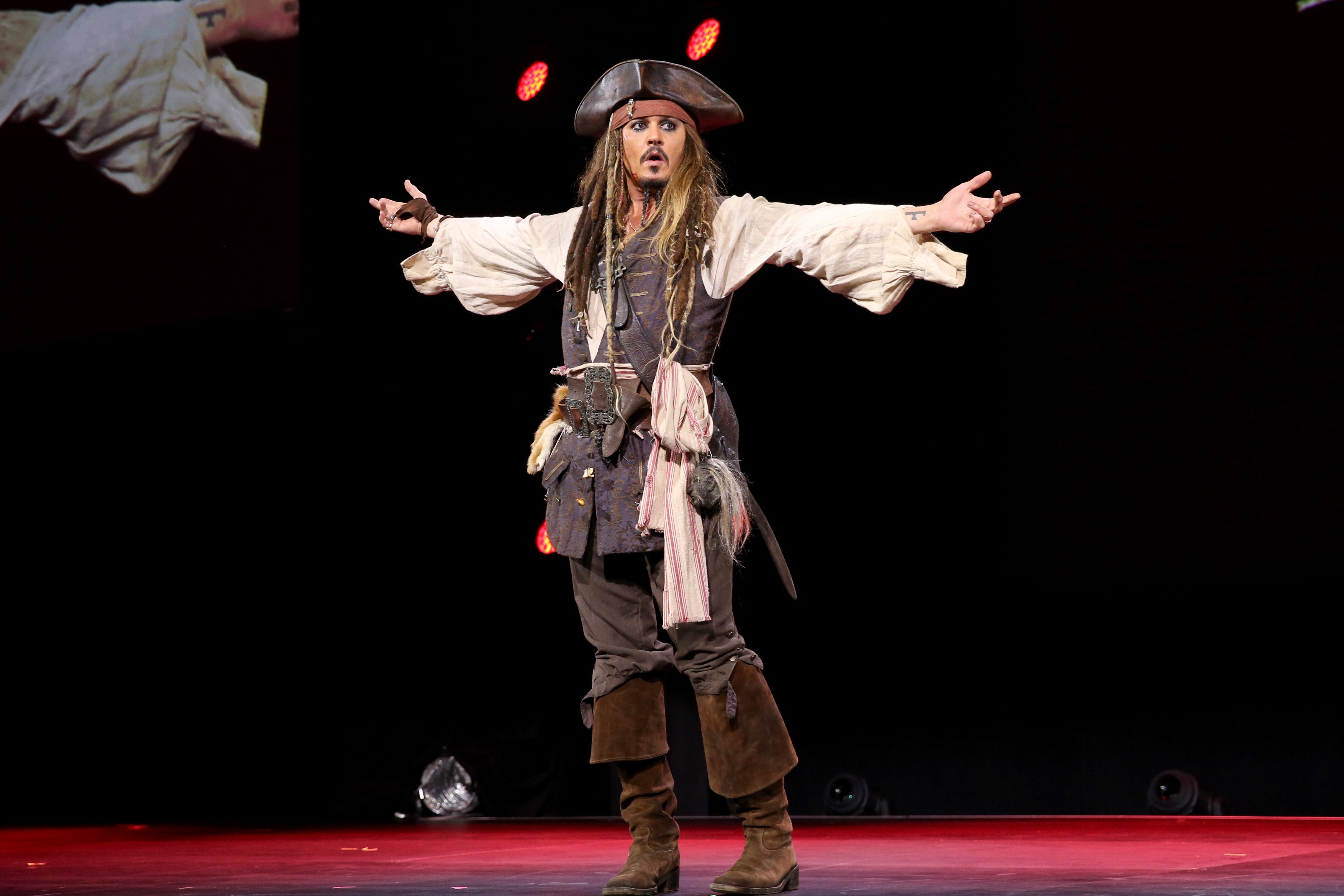 Depp has portrayed many iconic characters including Willy Wonka in Charlie and the Chocolate Factory and the Mad Hatter in Alice in Wonderland. However, he is known the best for his portrayal of Jack Sparrow in the Pirates of the Caribbean franchise. Jack was not the main character of the first movie, The Curse of the Black Pearl, but he became the icon of this franchise due to his hilarious and heartfelt performance as Jack.
His performance even earned him a Best Actor nomination at the Academy Awards. He went on to play the role in all of the Pirates sequels and has earned around $300 million for his portrayal of this character. However, once Heard published a 2018 op-ed via The Washington Post accusing Depp of domestic violence, Disney dropped Depp from the role, killing any possibility of a Pirates 6. 
Johnny Depp was angered by the initial screenplay for 'Pirates of the Caribbean 5'
During the trial for the defamation lawsuit against Heard, Depp was asked about an e-mail that he sent to his personal assistant after arriving in Australia and starting pre-production for Pirates of the Caribbean: Dead Men Tell No Tales. Here is what Depp wrote in the e-mail:
"Honestly, I will not again be doing anything that involves the discussion of furthering my embarrassment of having whored for all these f***ing wasted pieces of s**t. Nothing. Years on characters that I so ignorantly started to think of as my legacy. Every c***ing fight, every f***ing time, I held my ugliness and rage deeper down and get in check when there was still room in my head to do such a thing."
Depp confirmed this and said that this e-mail was sent as an angry reaction to the screenplay of Pirates 5. He also said that he later did rewrites to make the screenplay better. 
"The screenplay that I received was not up to snuff I felt," Depp replied. "So that was part of this was my anger was that the screenplay was very lazily written and I had to do a lot of rewriting."
Did 'Pirates 5' end up being a success?'
Pirates 5 did end up being a successful movie. Worldwide, the movie grossed $795 million, according to Box Office Mojo, making it the fourth highest-grossing movie in the franchise. Critically, it does have the lowest score on Rotten Tomatoes at 30%, but it does not have the lowest with audiences at 60%. It may not have been the best way to leave Jack Sparrow, but it's an entertaining ride nonetheless. 
The Pirates of the Caribbean movies are currently streaming on Disney+.