Johnny Depp's Bandmate Alice Cooper Says the Moviestar 'Can't Wait To Get Back On Stage' After Legal Troubles with Amber Heard
2020 proved to be tumultuous years for superstar actor Johnny Depp. The Pirates of the Caribbean star took on his ex-wife Amber Heard to court for a libel case regarding comments made by UK-based publication The Sun. Depp lost the case, which was filed after the tabloid called him a "wife-beater" in a 2018 article. 
Depp hasn't been seen in public very much since the ruling, but his close friend and bandmate Alice Cooper assures that the actor is doing just fine.
In fact, Cooper recently revealed that Depp is excited to get back to recording and performing music with their band, Hollywood Vampires. Cooper noted that Depp wrote a bunch of songs throughout his legal proceedings with Heard, and "can't wait" to perform new music in front of fans.
Alice Cooper says Johnny Depp is ready to get back on stage with Hollywood Vampires band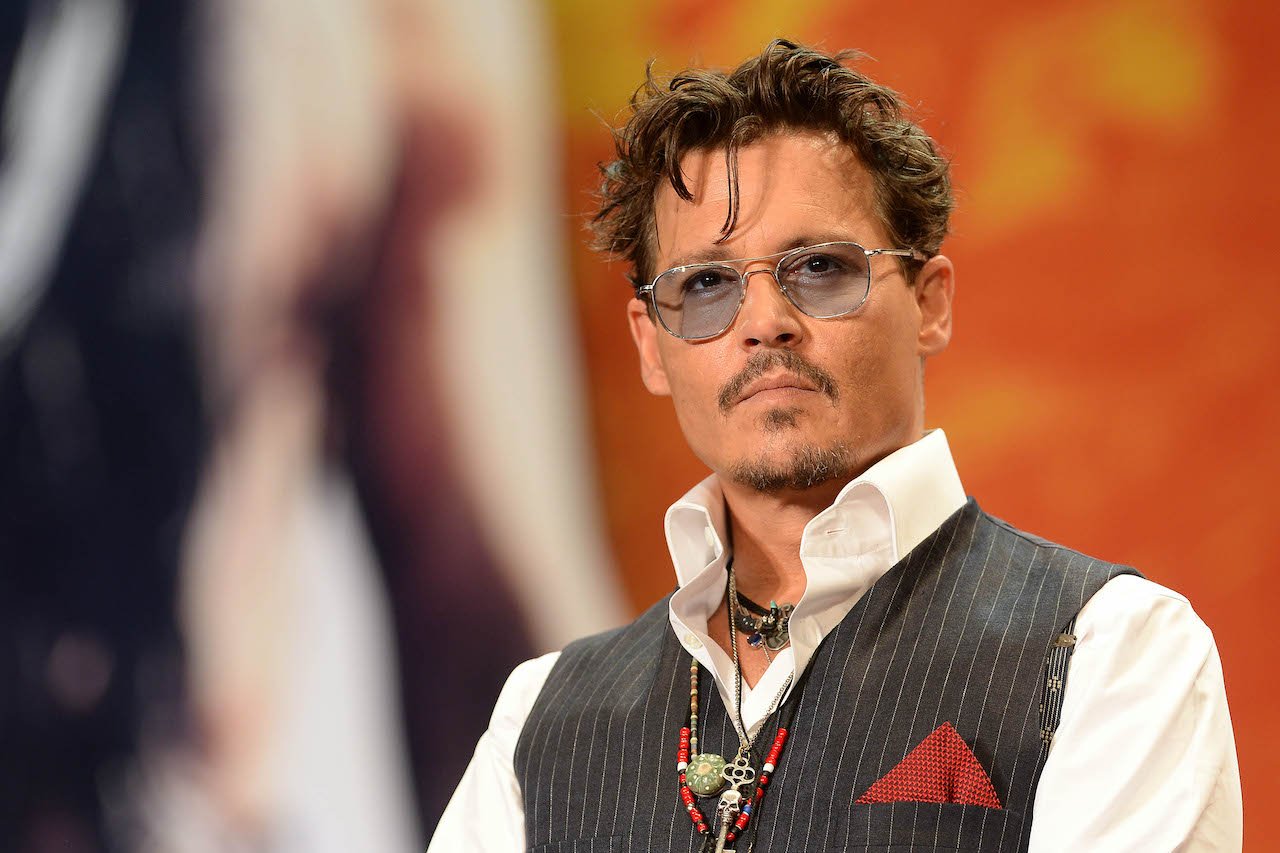 Cooper spoke on Depp's emotional and mental state during a recent interview with the Daily Beast, stating that there's been on friction between bandmates in the midst of Depp's legal woes. 
"There's no drama," Cooper said "[Johnny] said, 'Hey, that's another world. That has nothing to do with what I'm doing in the band.' He's like, 'I can't wait to get back onstage.' He's one of my best buddies."
Later in the interview, Cooper noted that the band has never had any serious arguments, despite its unique makeup. 
"It'll be great when we all get together. You know, the crazy thing about that band is you've got eight guys in the band, and you've got three alpha males leading it, but there's never been one argument. Nobody's ever even raised their voice to anybody in that band. It's really cool."
Johnny Depp wrote a ton of music during his trial against Amber Heard
Depp spent a significant amount of time and money last year battling his ex-wife Heard in court over claims that he abused her several times throughout their marriage. According to Cooper, Depp spent a lot of time writing music while he was going through court proceedings. 
"I know Johnny was writing all last year, when that whole thing was going on with him," Cooper tells the outlet. "But you know, that's not going to stop him from going home and writing. In fact, it probably helped. I'm expecting some pretty interesting songs."
He assures that Johnny Depp is a talented musician 
Cooper also had a few words for anyone who doesn't think Depp can actually play instruments. 
"And he just made an album with Jeff Beck. For anybody that thinks Johnny's not a guitar player, Johnny can play, man. When Joe got sick and couldn't play in New York, actually, Johnny and Tommy Henriksen played all the leads. People were shocked. They just went, 'What?!' They didn't know he was that good."
Johnny Depp lost his libel case against Heard on Nov. 2, 2020, and was denied an appeal of the ruling on March 25, 2021.