Johnny Depp's Willy Wonka Character Was Inspired By a Stoned George W. Bush
Johnny Depp is one of the world's most talented actors, a star who has been in the entertainment business since the early eighties. Depp has been embroiled in controversy in days of late, but many fans still love his work in movies and the quirky way that he interprets beloved characters such as Captain Jack Sparrow.
One of Depp's most renowned performances was in the 2005 Tim Burton film, Charlie and the Chocolate Factory. As Willy Wonka, Depp sashayed around the screen, making outrageous faces and ultimately, receiving critical acclaim.
Depp often bases his film characters on other celebrities. He revealed in a 2012 interview that his Willy Wonka was actually based on a very unlikely source. 
How did Johnny Depp become famous?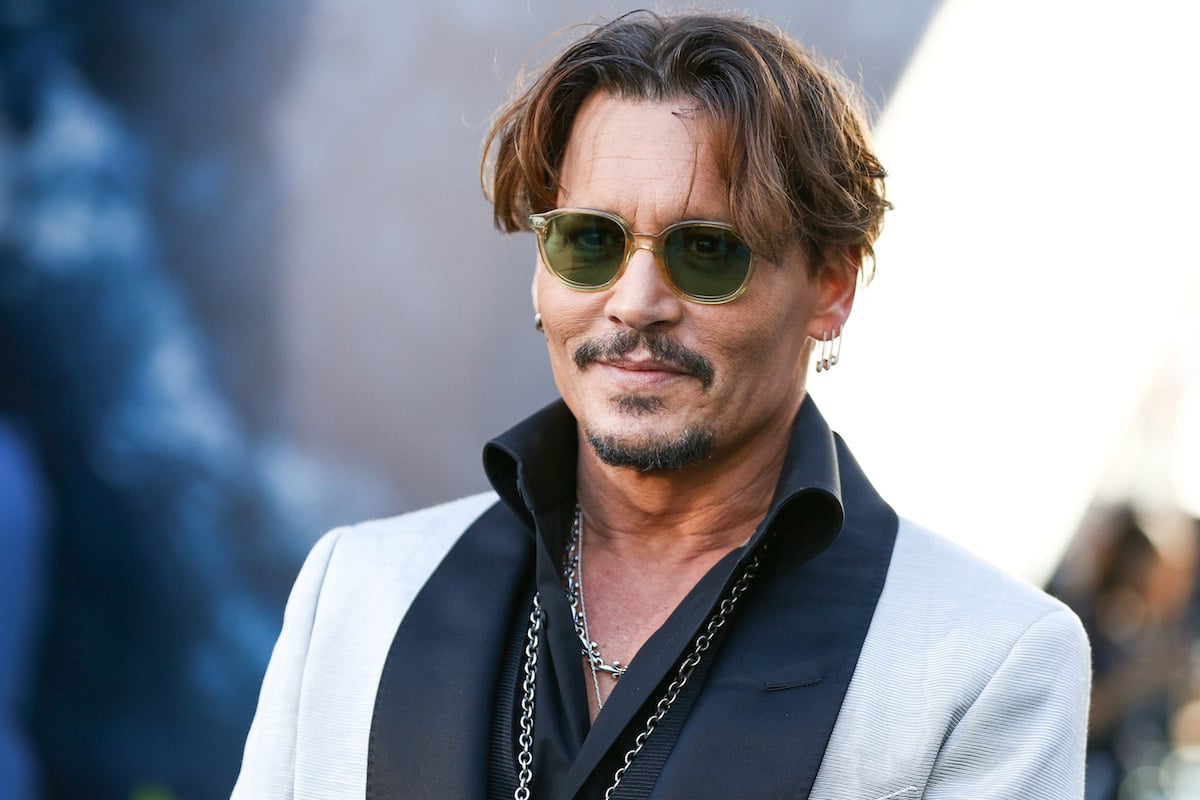 Depp was born in Owensboro, Kentucky, in 1963. As a child, Depp was introverted and quiet and was drawn to music when he was a very young man.
Gifted with a guitar, he began performing songs with a variety of different bands. Although music was his first love, he achieved fame as an actor after appearing in the popular eighties TV show 21 Jump Street. Depp became a teen icon for his portrayal of an undercover police officer, but he wasn't content to be stereotyped.
Depp began pursuing unlikely, unconventional roles, such as the sharp-fingered hero in Edward Scissorhands and a dysfunctional young man trapped in a small town in What's Eating Gilbert Grape? Critics praised his ability to tackle tough roles and audiences loved his unique look.
His romances, with big-name stars like Kate Moss and Winona Ryder, made headlines, and Depp remained a box-office mainstay throughout the nineties and early 2000s. 
Tim Burton's 'Charlie and the Chocolate Factory' was a box office success
In 2005, Depp appeared in Tim Burton's adaptation of the Roald Dahl novel, Charlie and the Chocolate Factory. The film was very faithful to the book, following young, impoverished Charlie Bucket as he wins a trip to the reclusive Willy Wonka's candy factory. Along the way, Charlie learns a variety of life lessons, all while watching his fellow young winners crash and burn in epic, hilarious fashion.
The film starred Depp as Willy Wonka, and a plethora of other talented stars, including Freddie Highmore as Charlie Bucket, Helena Bonham Carter as Mrs. Bucket, and Christopher Lee as Dr. Wilbur Wonka, Willy Wonka's estranged father. While everyone in the cast got good marks from critics and fans, Depp's portrayal of Willy Wonka was by far the standout performance. 
Johnny Depp based his Willy Wonka on George W. Bush
Reportedly, many other actors were considered for the role of Willy Wonka prior to Depp being cast. Stars such as Dwayne "The Rock" Johnson and Nicolas Cage were in the running for the part.
Ultimately, Depp — a longtime Tim Burton collaborator — won out. The quirky star was tasked with making the role, which had previously been played by Gene Wilder, totally his own. 
As he later revealed, Depp took some inspiration from an odd source. In a 2012 interview with Ellen DeGeneres, Depp stated: "certain ingredients you add to these characters – Willy Wonka, for example, I imagined what George Bush would be like… incredibly stoned, and thus was born my Willy Wonka." Depp also opened up about his creative process, saying "anywhere that you can find a moment of irreverence or absurdity, I'll stick it right in there – sometimes to the dismay of the director."
These days, Depp is a little more low-key about the roles he accepts and hasn't been in a big-budget film in several years. Still, fans continue to revel in the past characters that he created, including the absurdly eccentric Willy Wonka.