Jon Bernthal Initially Resisted Doing 'The Punisher' Because Actors He Admired Avoided the Superhero Genre
Actor Jon Bernthal has gotten critical acclaim for his performance as Frank Castle in The Punisher. His role as the gun-toting vigilante won him many fans and boosted his career in the process. But there was a brief point in time that Bernthal just didn't see himself in a superhero movie. And it was mostly because actors he looked up to avoided the genre.
Jon Bernthal used method acting for 'The Punisher'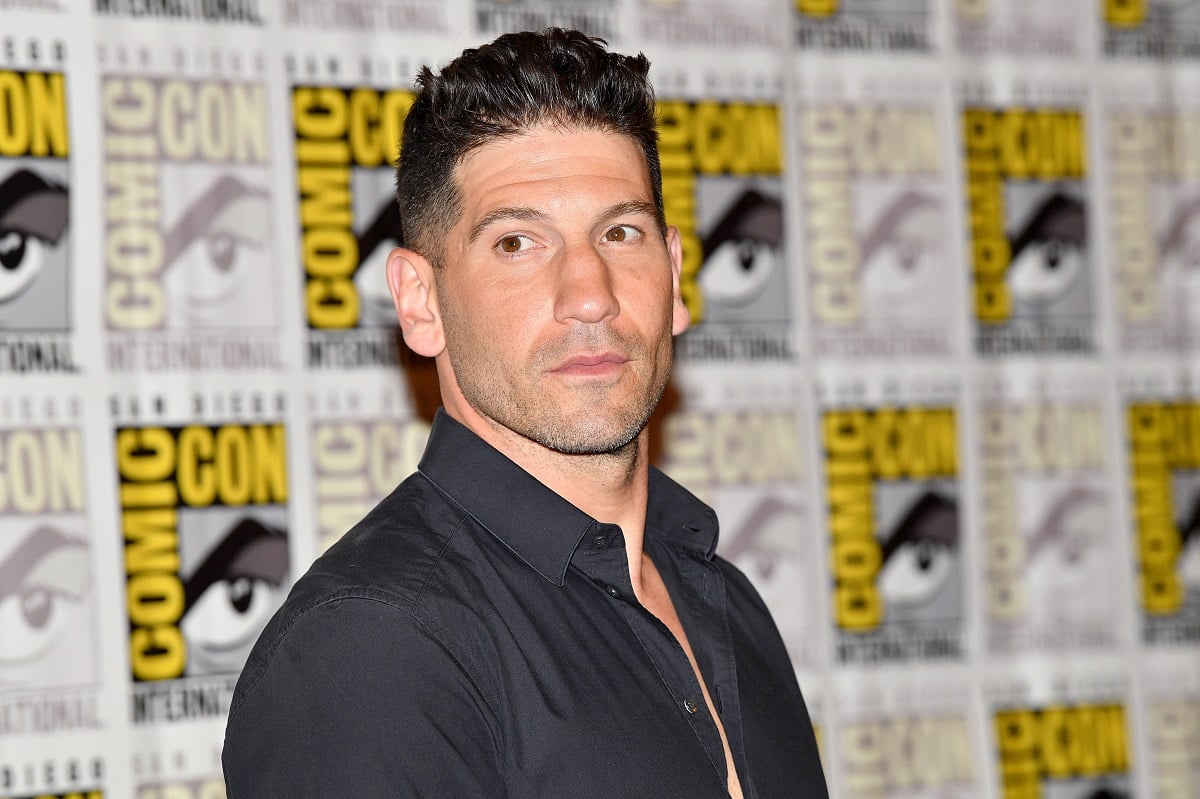 Bernthal made sure he did everything that he could to get inside the head of The Punisher's Frank Castle. Although he was dedicated to the role, it was Marvel that approached Bernthal first for the part.
"They came to me," Bernthal said on The Howard Stern Show. "It wasn't like a whole bunch of people, I think they were just looking at me. But you did have to make a tape."
For the role, the Sharp Stick star revealed some of the respect he had for the character came from what The Punisher meant to the fans.
"It's a character that's resonated with the law enforcement and military community and that means everything to me," Bernthal said. "There are guys who have gone to fight for this country with The Punisher skull on their body armor. They've gone to die for this country."
Because of Bernthal's commitment and respect to the role, he found himself doing whatever he could to immerse himself in Frank Castle. Some of this included walking up and down the Brooklyn bridge with a backpack full of weights.
"It's a dark character, he lives in a world of darkness," Bernthal said when explaining his method acting.
He also added that he became a bit of a recluse for the sake of his character.
"I do talk to my wife," Bernthal said. "She's sort of the only person that I talk to. But I just wouldn't feel right about going to restaurants and going to bars, then sort of showing up and playing this guy who lost his family."
Jon Bernthal almost rejected 'The Punisher' because actors he admired didn't do superhero movies
Despite his future dedication to the role, Bernthal wasn't too sure about playing the character at first. In an interview with Variety, he explained how the filmography of other actors made him reluctant to join Marvel.
"Fully candid, being part of a superhero franchise was not something that I really had an ambition towards; it wasn't really on my radar," he said. "A lot of the people that I really admire, actors that I really look up to have avoided that whole thing."
But reading further about the character and seeing how much depth was there convinced The Walking Dead actor to accept Marvel's proposal.
"He was a grieving father and husband who was reeling from this unbelievably traumatic event. There was something about that that scared the you-know-what out of me and left me intrigued," Bernthal confided.
Jon Bernthal once revealed how he felt about The Punisher joining the MCU
As many know, Netflix canceled all of their Marvel superhero shows some years back. This included The Punisher, who was able to score two successful seasons before the streaming service dropped the series. There have been talks of a few of these Marvel characters officially migrating over to the Marvel Cinematic Universe.
Recently, there have even been steps taken towards this transition with Daredevil and Kingpin. Many anticipate Jon Bernthal's Frank Castle to be the next Marvel hero to make an appearance in the MCU. But Bernthal revealed to The Hollywood Reporter he'd only agree to reprise his role under certain conditions.
"It needs to be a level of darkness," Bernthal said about The Punisher being a part of Disney's MCU. "I think if there's any let up on that character, you do a disservice to the character, to every iteration of the character, to every comic book that's come before, and to all of the unbelievable fans of the character. This character means so much to people in the military. So like I said before, it's not about whether you do the character; it's about whether you can do it right, and I'm only interested in doing it right. "
RELATED: How 'The Punisher' Star Jon Bernthal Almost Got Life in Prison