Jon Bernthal Once Revealed How He Helped Tom Holland Audition for Spider-Man
Actors Jon Bernthal and Tom Holland have both turned in highly regarded performances as the Punisher and Spider-Man respectively.
But as is the case with most actors, they had to audition for said roles to prove they were the right fit. So in order to further his chances of becoming Spider-Man, Holland had a bit of assistance from Bernthal. And at the same time, Bernthal would also seek Holland's help to become the Punisher.
How Jon Bernthal helped Tom Holland audition for Spider-Man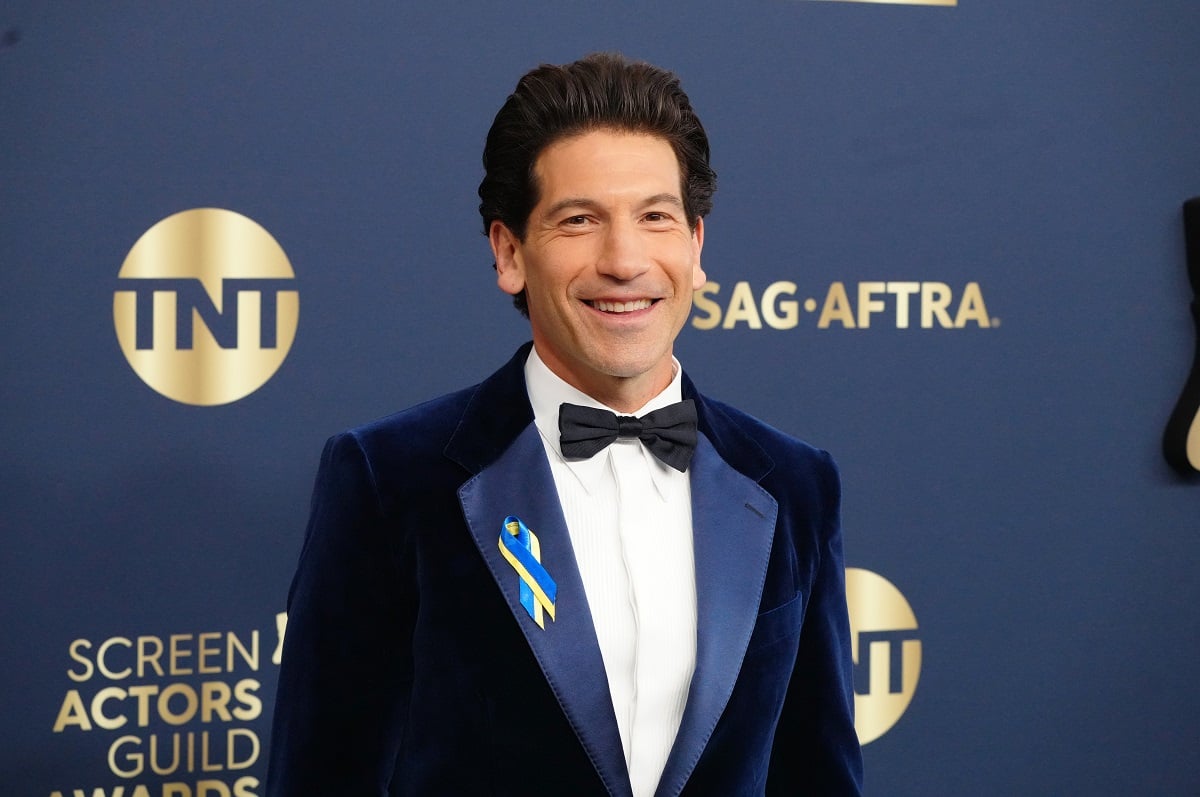 Bernthal and Holland worked together before either of them were recruited into the Marvel family. The period drama film Pilgrimage was what originally brought the two actors together. With them both being cast in the film, Bernthal was able to take a look at his co-star's work ethic. When asked about him, Bernthal had nothing but kind words to say about the Uncharted star based on their time together.
"I can't say enough good things about Tom," he told Variety. "He's got strength and talent and fortitude that's not only remarkable for someone his age, but for someone period."
Bernthal also personally saw the lengths Holland was willing to go to for his Spider-Man role, and was more than impressed.
"We were all part of him nailing and tracking down the Spider-Man role," Bernthal told him. "We got to see his determination. I've never seen anything like that — how hard he fought for it — and that's how he approaches his work every day."
To help Holland clinch his Spider-Man role, Bernthal would help him rehearse for the part during breaks. But Holland would return the favor, helping Bernthal rehearse for The Punisher as well.
"They use mock scenes, but it was a man telling this young boy about shooting a deer — describing the moment of killing a deer, I believe," Bernthal said regarding the scene he did with Holland. "We had to play that the deer was there and I see him getting ready to kill it. He was off-camera and we were like, 'Get in here and do it with me.'"
Why Jon Bernthal slapped Tom Holland
In the same film, Jon Bernthal roughed Tom Holland up a bit by physically slapping the actor. But this was all a part of Holland's design, who asked the King Richard actor to lay hands on him.
"I said to Jon, 'Mate, listen, before the scene, could you just rough me up a bit? Just scare me a little bit, please,'" Holland said in an interview with Hot Ones. "He was like, 'Nah, man, I don't wanna do that. You're my little brother. I love you, man.'"
But it was all a ploy by Bernthal. The actor ended up slapping Holland anyway. He just wanted to do it in a way that Holland wouldn't expect.
"It was great, and it worked so well for the scene," Holland added. "He just didn't want me to know it was coming. He properly cracked me one."
Holland enjoyed working with Bernthal so much that he looks forward to collaborating with the actor again.
"I look back on that as a very fond experience, and meeting him was one of the highlights," he said. "We haven't had the chance to work together since, but I would love to."
How Jon Bernthal feels about a potential cross-over betweenThe Punisher and Spider-Man
Bernthal has always been open about what the Punisher character means to him.
"For me, it's not about — I have no aspirations or desire to do anything besides what I'm doing. I love this character, I believe in him, he's in my bones, I feel honored to play him, and I want to keep playing him," Bernthal said to ACE Comic Con (via Comicbook).
Spider-Man and Punisher have crossed paths several times in comic books. They've even butted heads and joinred forces in the Spider-Man animated series of the 90s. With their long history, many have wondered if it's possible for Bernthal's Punisher to ever collide with Holland's Spider-Man. Although it's still unclear if Netflix's Punisher will officially enter the MCU, Bernthal once opened up about working with Holland again under the Marvel umbrella.
"So in all honesty, there's no part of me that says, 'Oh, I hope I'm in the movies.' It's whatever it'll be. That being said, there's one character and one actor that I just have the utmost respect for in the Marvel Universe and without a question it's Tom," he added.
RELATED: How 'Collateral' Director Michael Mann Almost Crushed Jon Bernthal's Dreams of Acting