Jon Bon Jovi Is Still Washing Dishes at Soul Kitchen Five Days a Week
Jon Bon Jovi is respecting stay-at-home orders during the coronavirus (COVID-19) pandemic, except when he goes to work at his restaurant. Soul Kitchen could very well qualify as an essential service. Bon Jovi's restaurant provides meals to anyone. Those who can pay are welcome to donate, but those who can't still get to eat.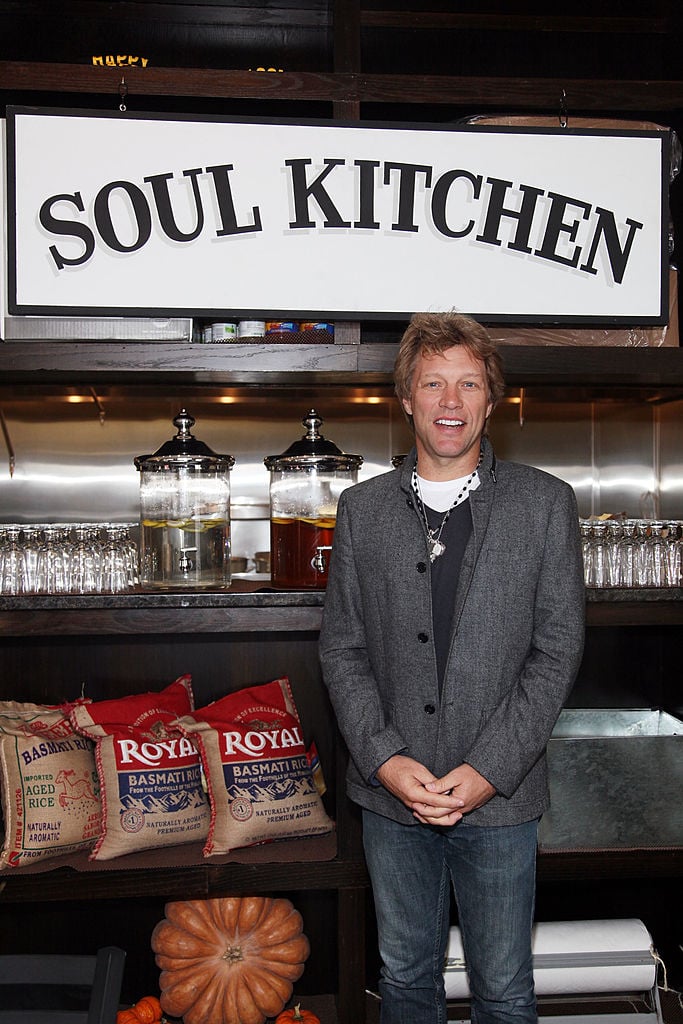 Bon Jovi appeared on The Howard Stern Show on April 15 from his New Jersey home. He told Stern he is still working in the Soul Kitchen kitchen five days a week, helping his restaurant provide meals to people in need.
You won't meet Jon Bon Jovi if you eat at Soul Kitchen this week
Bon Jovi is keeping Soul Kitchen purely for the people who need to eat. He's not making any promotional appearances in the dining area. So don't think about going to Soul Kitchen for an autograph or selfie.
"What I do there is I literally am in the kitchen with the chef and the sous chef and the manager of the restaurant," Bon Jovi said. "That's it. Literally, I'm in the kitchen washing dishes. I have no interface with those who are outside other than getting in and out of the restaurant. So we're practicing our social distancing, Dorothea and I."
Soul Kitchen is only open for people in need right now
Bon Jovi couldn't fathom closing Soul Kitchen when there are so many people who need meals right now. The people already homeless have lost resources, and people who lost jobs and can't shop need help too.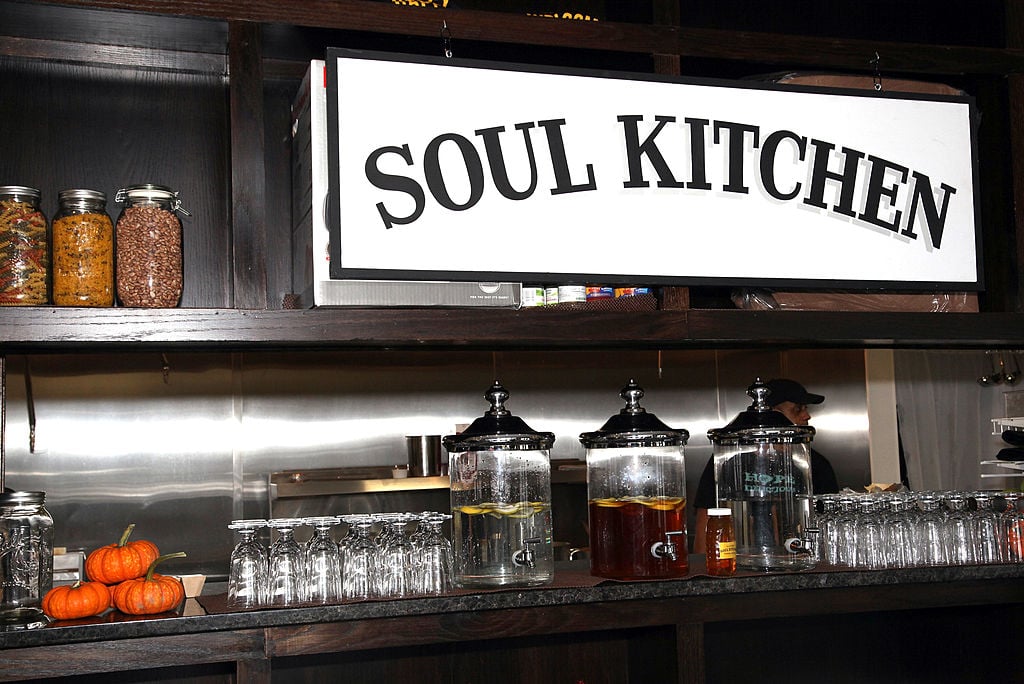 "The restaurant's closed," Bon Jovi said. "The in need still need to eat, especially now. They don't have a place like the local Y to go to the showers. They don't have other restaurants giving them lunch and breakfast. All the more so, there's an in need population who need to eat."
Jon Bon Jovi is taking all the precautions necessary to keep Soul Kitchen open
It's a daunting task to open a restaurant five days a week during the coronavirus crisis. Bon Jovi admitted he is scared, and listed the precautions he's taking.
"Sure, I'm scared to death," Bon Jovi said. "We've got the inside and outside clothes. We've got the masks and the gloves. For what it's worth, I probably have the cleanest hands in New Jersey because they're in the sink for the entire time I'm there. My job is to wash pots and pans and dishes."
Jon Bon Jovi loves the Soul Kitchen sink
Bon Jovi is a rock star. He doesn't have to do housework at home, but he volunteers to do it at Soul Kitchen. The kitchen sink makes him jealous.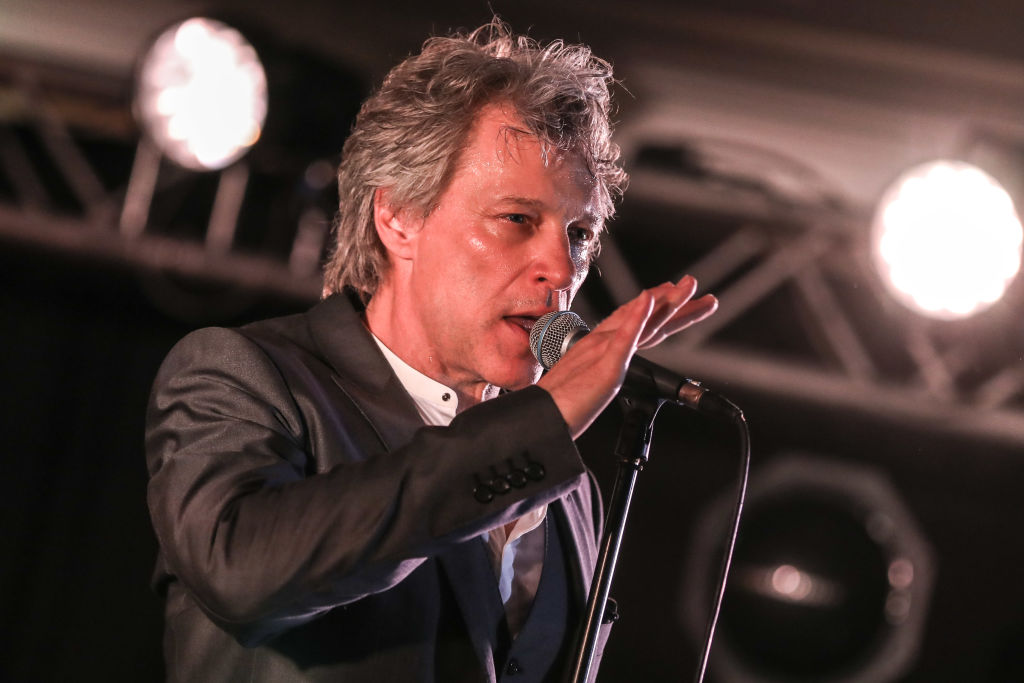 "It's the industrial sink that I dig," Bon Jovi said. "The thing that's up top [of the faucet to spray the dishes], when you're in a restaurant, it's the industrial strength one. Every house needs that. When I'm sitting behind the sink with that bad boy, you got a plastic apron on and a hat, it's crazy because you just want to turn it and squirt the chef every once in a while but you can't because it's a restaurant."
Jon Bon Jovi is staying positive
Bon Jovi has high school aged kids missing out on prom and graduation, worrying about their freshman year of college. Right now he is focusing on the positive. He also released the song "Do What You Can," the lyrics of which he crowd sourced on social media, and will add to the forthcoming Bon Jovi album.
"It's all very daunting but you can't get into the darkness right now," Bon Jovi said. "We just have to do the social distancing. We have to all contribute in that manner because it's all the little things that add up to get us through this. Otherwise we get caught up in that mindfulness and we know that's not good."