Why Jon Favreau Refused to Take 'No' From Marvel When It Came to Casting Robert Downey Jr. as Iron Man
Jon Favreau helped launch the Marvel Cinematic Universe after he signed on to direct Iron Man back in 2006. Favreau wanted to make a story of an adult man who literally reinvents himself when he discovers that the world is way more complex than he originally believed.  And he knew the perfect actor for the role — Robert Downey Jr. The only problem was that Marvel told him "no."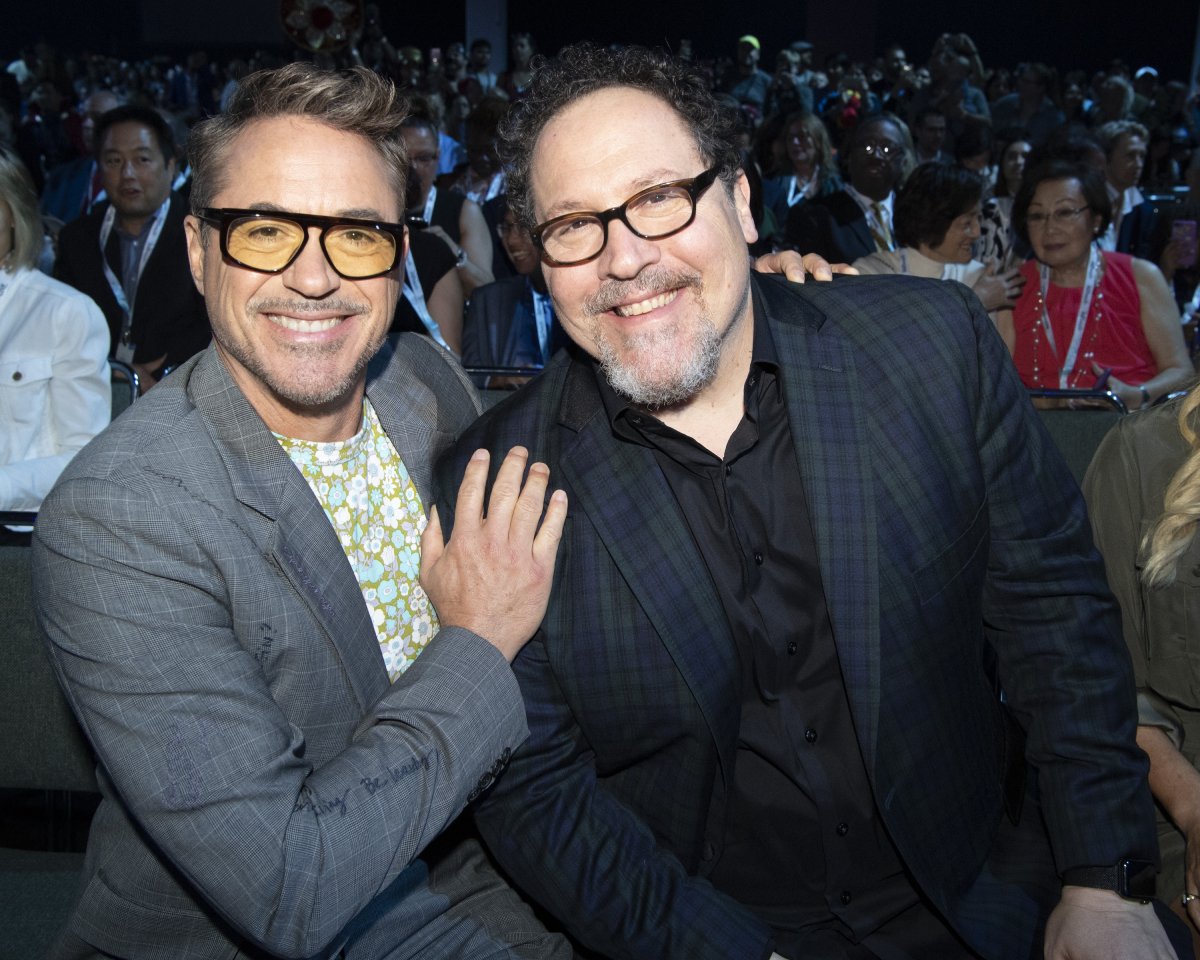 Jon Favreau originally thought an unknown actor should get the role of Tony Stark
When it was announced that Marvel Studios had hired Favreau as the director for Iron Man, he told MTV News that fans shouldn't expect a known actor in the titular role. According to Looper, Favreau was looking at actors who weren't household names. Including a then-unknown Sam Rockwell.
"What's nice is that those movies don't require an expensive star; Iron Man's the star, the superhero is the star," Favreau said at the time. "The success of X-Men and Spider-Man without being star-driven pieces reassures [executives] that [Iron Man] does have an upside, commercially."
The 'Iron Man' director changed his mind for a reason
Rockwell was on Favreau's short list after he had supporting roles in The Hitchhiker's Guide to the Galaxy and Snow Angels. But after a phone conversation, Favreau started rethinking his plan to cast an unknown actor in the lead role.
The director started to convince himself that casting an unknown wasn't the best choice. He realized the best actor for the part was an Oscar nominee. He began to see Downey in the role because of his similarities to Tony Stark.
"Everybody knew he was talented, "Favreau told 100.3 JackFM in 2014. "Certainly by studying the Iron Man role and developing that script I realized that the character seemed to line-up with Robert in all the good and bad ways. And the story of Iron Man was really the story of Robert's career."
Jon Favreau refused to take 'no' for an answer
It's nearly impossible at this point for fans to think of anyone else playing Tony Stark. But if it wasn't for Favreau, Downey would've never landed the role. The actor had a bad boy reputation in Hollywood at the time. He was in and out of rehab and prison throughout the late 90s and early 2000s.
Because the powers-that-be at Marvel weren't willing to take a risk on Downey, Favreau had to fight for him.
"What happened was they didn't like the idea of Robert–they were scared of him, they told me 'no, I couldn't hire him' and it felt like too big of a risk. They wanted me to go with somebody younger and somebody with less of a reputation," Favreau told SuperHeroHype in 2008.
The director knew Robert Downey Jr. was worth the risk
Favreau continued to push back against Marvel execs. Telling them casting Downey as Tony Stark could be like casting Johnny Depp in Pirates of the Caribbean franchise. The director argued that Downey as Iron Man "could define the movie. It would bring it out of obscurity and out of this sort of second-rate Spider-Man status that it's in."
Eventually, Favreau realized that the only way to make his point was to put Downey in a screen test. Which would show the execs what he was talking about.
"We had a lot of people anxious about it and against it, and the board was concerned and against it," Favreau explained. "And then we put [Robert] on film and from the minute he opened his mouth everybody who saw the screen test was convinced, and everybody was behind him and we never looked back."
Jon Favreau says Robert Downey Jr. is Tony Stark
Favreau says that by far, the "hardest and most important challenge" he faced making Iron Man was getting Marvel to approve Downey. Once he was cast, everything else was much easier because Favreau knew he was going to have a good movie.
"People are ready for this guy to play this role," Favreau said ahead of Iron Man's theater debut. "It's not him starring in Elf, it's him as Tony Stark. That's Tony Stark. People want Tony Stark to be Tony Stark. That's why people make rap songs about him. He captures that bad boy attitude and makes this movie not be Batman."