Jon Gosselin Said He Thinks Kate Gosselin Had 'Good Intentions' Before Her Beliefs Got 'Twisted'
It's been years since Jon & Kate Plus 8 aired on TLC, but that doesn't mean the Gosselins are out of the public eye. Jon and Kate Gosselin first attained fame for having eight children — a set of twins and a set of sextuplets. While they documented life raising their kids together for years, everything started to unravel shortly after their show began in 2007. Jon and Kate then divorced in 2009 and have been publicly battling ever since.
Now, Jon is coming forward with his truth on The Dr. Oz Show on Nov. 18. And he's sharing his side of the story, especially when it comes to why he can't see eye-to-eye with Kate and why he doesn't believe his kids should be on TV. Here's what Jon said.
Jon Gosselin currently has Hannah and Collin Gosselin in his care
Jon and Kate haven't been on television together for a decade, but there's still been plenty of drama within the Gosselin family, particularly when it comes to custody of the kids. Currently, Jon has Hannah and Collin in his care. Hannah was the first of the eight children to choose to live with Jon full-time, and Jon fought for Collin to live with him at the end of 2018.
Hannah's case was much less dramatic than Collin's, too. Kate put Collin in a facility to help with the child's anger issues and "special needs," and Jon removed him from the facility and brought him into his care. According to Jon, Collin never had any "special needs," and Kate just didn't want to deal with a child who was acting out against her.
There are two of Jon and Kate's kids who don't speak to Jon, however. Mady and Cara, the older twins, have chosen Kate's side and refuse to associate with their father.
Jon believes the fame got to Kate's head
Jon has spoken out about Kate in the past, and he's not finished. He visited The Dr. Oz Show to speak about his thoughts and feelings on Kate now — and he believes the fame from their TLC show caused massive damage.
"I believe her intentions in the beginning were good intentions. Bringing kids into the world that she fought to have, these kids," Us Weekly notes Jon says in a preview clip from the show. "But I think once fame and money got involved, it twisted her belief system. On my end, I've been fighting to get my kids off TV forever."
Jon also talks about how TLC sued him for breach of contract. He didn't want to film the show or have his kids on TV back in 2009, so he refused to have the network on his property. Jon ended up spending $1.7 million in legal fees.
As for why Kate wanted custody of the kids, Jon claims this was for fame, too. "All she wanted was legal custody to film my kids to sustain her lifestyle and their lifestyle. It gets all warped. That's fame though. It just twists things around," he said.
Jon doesn't think he and Kate will ever be able to co-parent successfully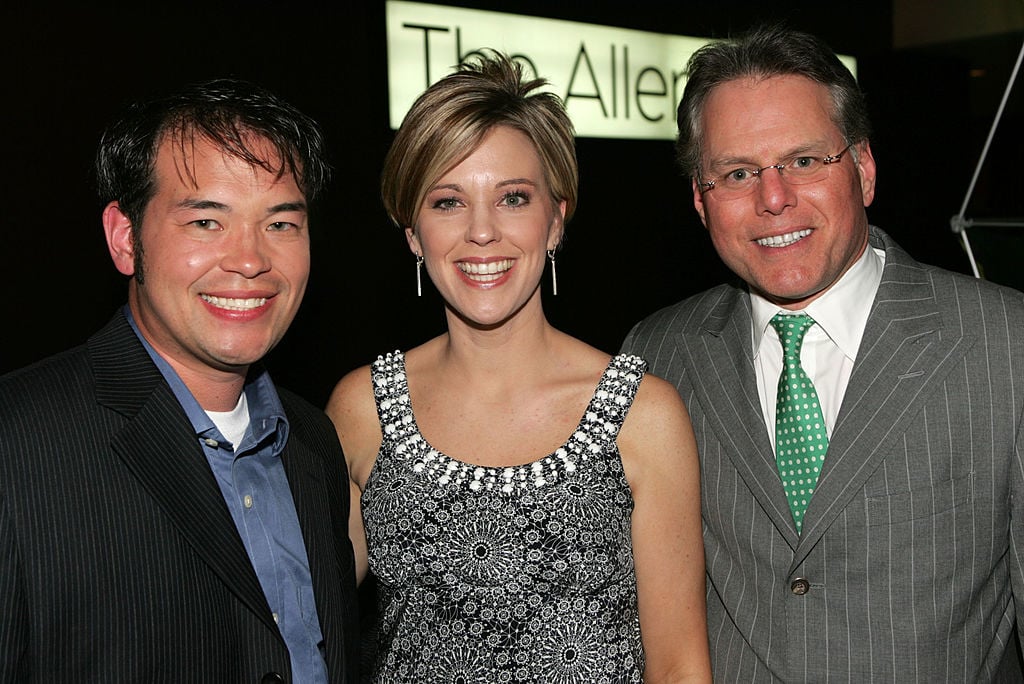 It's been a decade since Jon and Kate divorced, and Jon doesn't think he and Kate will ever be able to co-parent their eight kids. As he told Us Weekly at the end of October 2019, "I don't think coparenting is ever going to exist between us because we are never going to see eye to eye. We have completely different parenting styles and she still wants to film, but I'm never going to sign work permits," Jon said. "That already went to court and I won but she went against my legal rights."
For now, Jon's putting his kids and his family first, despite the fact that he doesn't see many of his children as often as he'd like. He noted Collin and Hannah still visit with their six siblings they don't live with, too. And he doesn't talk about the kids he doesn't see to the media anymore, as he wants their lives to be as drama-free as possible.
We'll be interested to hear what Kate has to say about Jon's appearance on Dr. Oz!
Check out Showbiz Cheat Sheet on Facebook!