Has Jon Hamm Ever Been Married and Does He Have Kids?
When it comes to celebrities, fans are always curious about their romances. As Jon Hamm rose to fame with Mad Men, viewers began to wonder about his personal life. More specifically, fans wanted to know if there was a spouse in the picture.
The 50-year-old is quite private about his relationships, rarely appearing in front of paparazzi with a partner at his side. So, has Hamm ever been married or had children? Is he currently in a relationship?
Jon Hamm has never been married
It might be surprising, but Hamm has never been married. Though the St. Louis native has had serious relationships in the past, the legal institution of marriage never particularly interested him. On top of never getting married, Hamm, now in his 50s, has never had children. He seems ambivalent at the prospect of having kids.
According to Hamm, he thinks he would make a "terrible father" and couldn't handle the rigor that comes with having children. "I see my friends who have children, and I'm like, 'Dude, how are you even upright, much less here at work at 6 a.m.?" he explained.
It's refreshing to see this honesty in the media, especially when people can feel pressured into having kids. Hamm's lack of interest in children can be considered inspiring to those who have other goals in their lives.
Hamm has never married, but he's experienced long-term relationships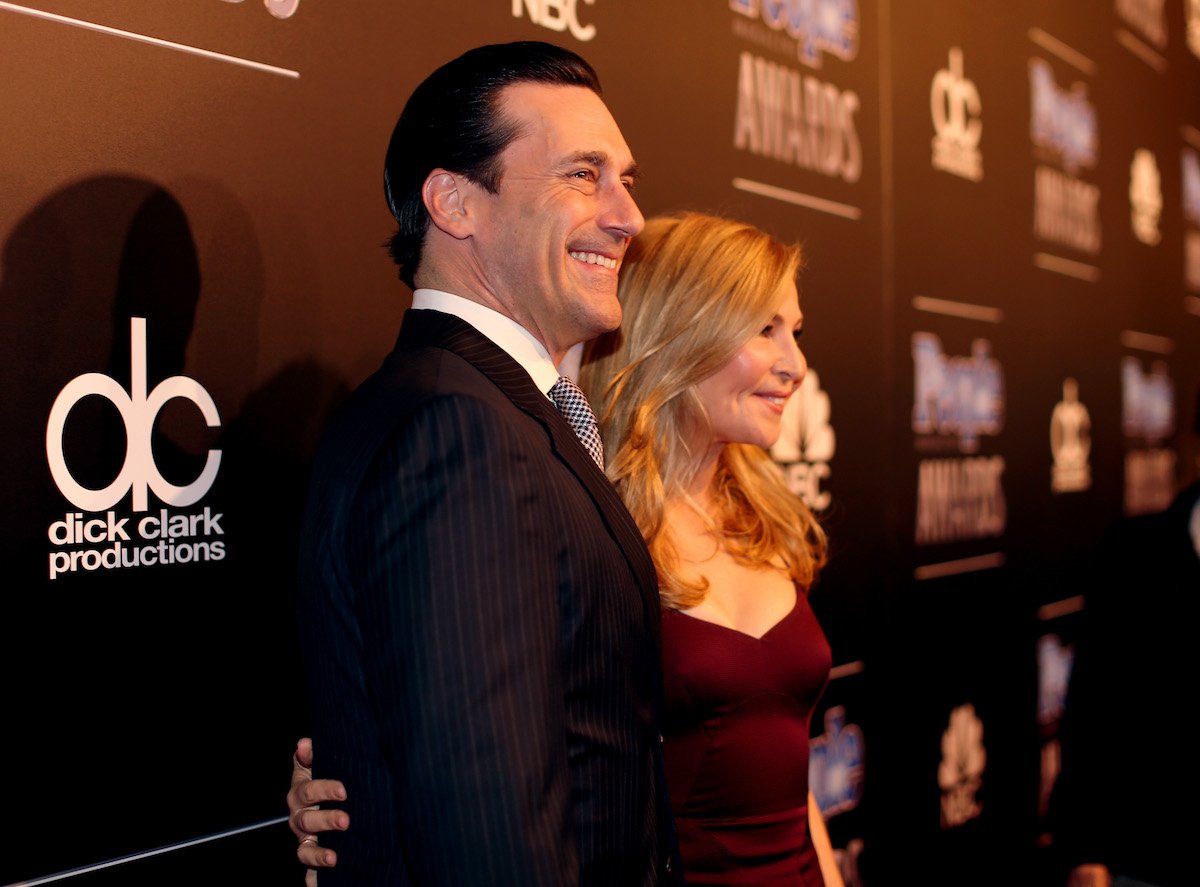 Hamm's relationship with actress and writer Jennifer Westfieldt lasted longer than many marriages. Dating from 1997 to 2015, they even worked together on a romantic comedy called Friends with Kids in 2011. Funny enough, the topic of this film is the expectation that children and marriage are part and parcel with romantic love, though it has a relatively socially normative conclusion.
Though Hamm and Westfieldt were together for nearly two decades, they did split amicably in 2015, without much fanfare or discussion with the press. At the time, reports In Style, Hamm was in rehab for substance problems, and he was known for frequent partying.
Tabloid media speculated that this led to the breakup, though neither party actively confirmed this. Regardless, not being married may have made this breakup smoother than a divorce from a legal standpoint.
There are new horizons ahead for Jon Hamm
Both Hamm and Westfieldt have moved on. Westfieldt is quieter about her dating life. In the years since the breakup, reports came out from outlets like Us Magazine that Hamm was dating actor Anna Osceola.
Funnily enough, she acted in an episode of the last season of Mad Men in 2015, though it was a few years until they appeared in public together. The two are set to star in a crime comedy film, Confess, Fletch that has been shooting throughout 2021. Hamm has other projects down the line, too.
In 2022, fans can see him in the sequel to Top Gun, Top Gun: Maverick. Another film Hamm will appear, Corner Office, is currently in post-production.