'Jon & Kate Plus 8': Kate Gosselin Is the One Paying Ex-Husband Jon Gosselin Money Now
Jon Gosselin from 'Jon & Kate Plus 8' once owed Kate Gosselin thousands of dollars -- but now, the tables have turned. Here's why.
Jon & Kate Plus 8 aired on TLC over a decade ago, and we're still talking about what went down between Jon and Kate Gosselin. It all started with the couple choosing to put themselves and their eight children on television. Now, however, Jon refuses to be on reality TV while Kate pushes on with new shows, like Kate Plus Date. And while six of their kids still seem to support Kate, two of them now live with Jon.
The Gosselin family remains more divided than ever before. And we can't forget that after Jon and Kate's divorce, Jon owed Kate quite a bit of money. Now, the tables have turned. Here's what's going on with Kate now and why she owes Jon money.
Jon Gosselin recently talked about his divorce from Kate Gosselin on 'Dr. Oz'
Jon has been talking about Kate, his divided family, and the divorce for years — and it seems he has a lot of unfinished business. Back in November 2019, Jon went on The Dr. Oz Show to share more about his experience with Kate.
"I believe her intentions in the beginning were good intentions. Bringing kids into the world that she fought to have, these kids," Jon said on the show. "But I think once fame and money got involved, it twisted her belief system. On my end, I've been fighting to get my kids off TV forever."
"All she wanted was legal custody to film my kids to sustain her lifestyle and their lifestyle. It gets all warped. That's fame though. It just twists things around," Jon added.
Now, both Hannah and Collin Gosselin are in Jon's care — and while these two see their siblings on occasion, it seems Jon doesn't have a lot of contact with his other six kids. Since he believes reality TV ruined Kate's sense of reality, he's hoped to remove all of his kids from reality TV, too. But he's had to spend hefty amounts in the past for this, as TLC sued him for breach of contract before.
Jon was ordered to give Kate over $150,000 post-divorce
Aside from the money Jon owed TLC after his alleged breach of contract, it seems he also owed Kate big bucks after their divorce. In Touch Weekly notes back in 2016, Jon noted he lost "everything" during the split. And he also mentioned that TLC helped Kate during the divorce without helping him.
"We knew we were going to get divorced, and then the network tried to keep us together for the benefit of the show, so I quit," Jon said on The Steve Harvey Show. "I said, 'I'm not having my divorce filmed. I'm not having it aired out for the public's consumption. And I'm not having reruns so my children can keep on watching the demise of their parent.'"
During the divorce drama in 2009, In Touch Weekly noted Jon was court-ordered to give Kate $151,500. Kate's lawyers claimed Jon took $180,000 from their joint bank account and only gave $28,500 back. Jon was then ordered to pay the remaining amount.
Now, Kate owes Jon money after TLC terminated her contract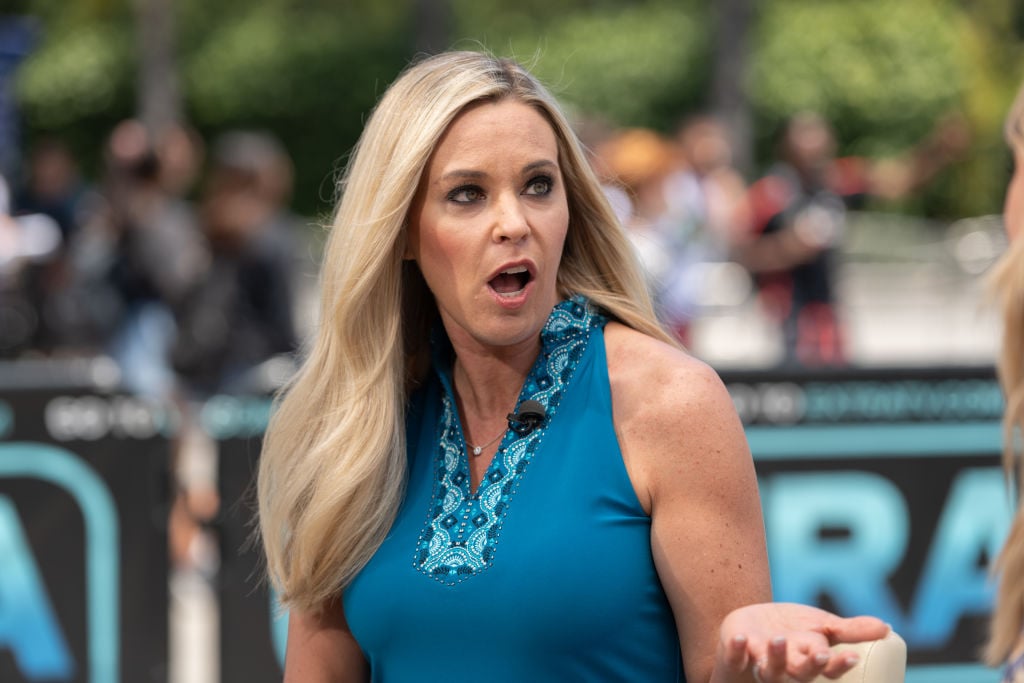 While Kate may have been looking forward to future seasons of Kate Plus 8 or Kate Plus Date, it looks like she'll have to find a new network. Radar Online reported that Kate was in court on Dec. 19 for violation of not having proper work permits to film her kids for TV. Four of the sextuplets appeared on Kate Plus 8 despite the judge barring this from happening.
It was then revealed that TLC terminated their relationship with Kate, according to an insider. While Jon had to pay Kate money in the past, it was now Kate's turn, too. She was ordered to pay $1,500 in legal costs to Jon who was the one who took her to court in the first place.
While $1,500 doesn't compare to the $151,500 Jon once owed Kate, perhaps he can take some solace that the court and many fans are taking his side.
Check out Showbiz Cheat Sheet on Facebook!