Jonah Hill Almost Had a Much Larger Role in Quentin Tarantino's 'Django Unchained'
Jonah Hill originally had a more villainous role in Quentin Tarantino's 'Django Unchained'.
Quentin Tarantino's Django Unchained contains a lot of memorable moments and one of those moments involves a cameo from Jonah Hill. The cameo is absolutely unexpected and is one of the funniest scenes in this Tarantino movie. However, Hill almost had a larger role that would have made him an even more villainous character. 
Jonah Hill appears in a brief cameo in 'Django Unchained'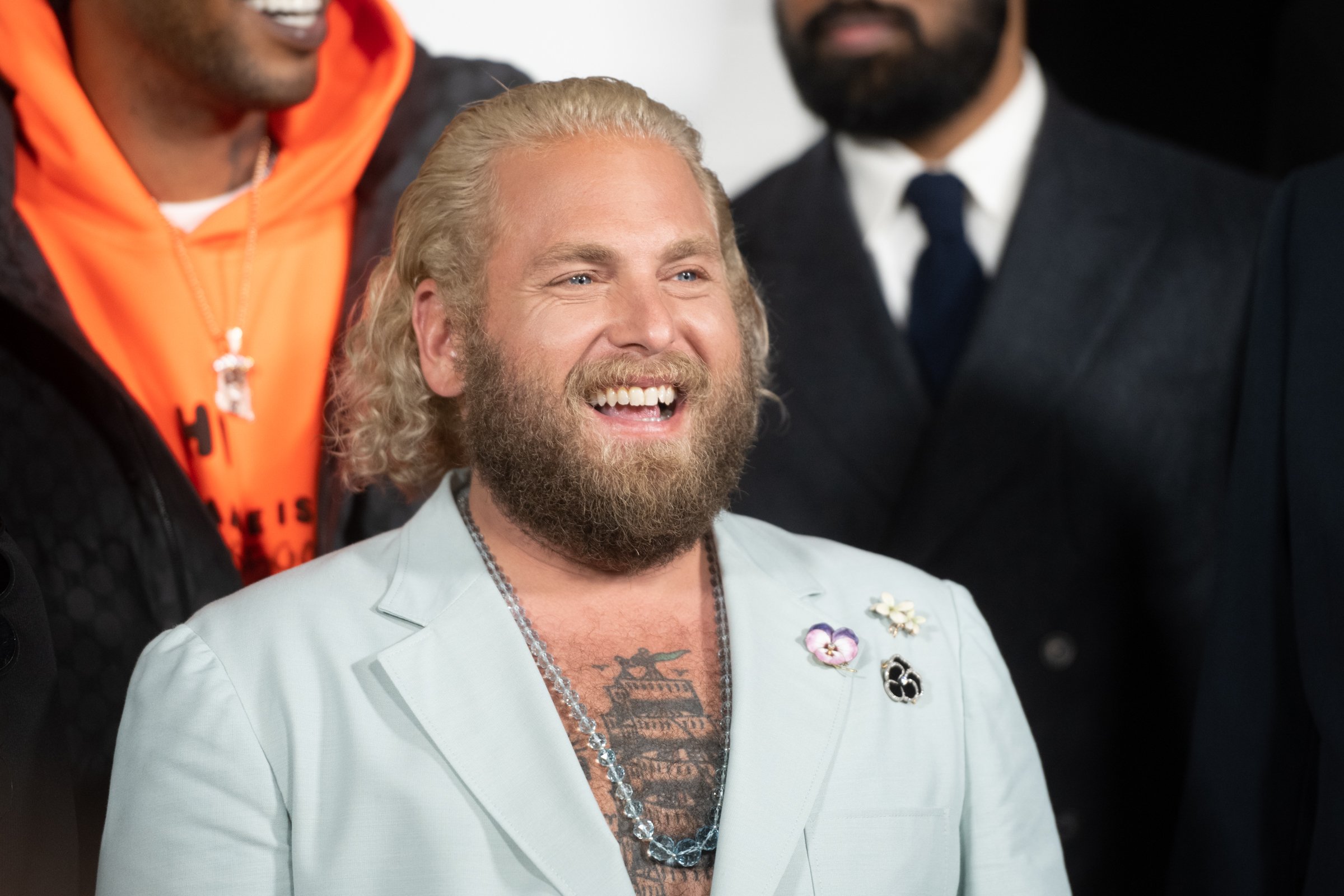 In Django Unchained, Hill is listed as Bag Head #2. He and plenty of others are recruited by Big Daddy (Don Johnson) to go on a raid to kill Django (Jamie Foxx) and Dr. King Schultz (Christoph Waltz). While the Ku Klux Klan hadn't been formed yet in the time period in which the movie takes place, this group is very similar as they are wearing white hoods, carrying torches, and spewing racial slurs. 
The scene is comedy gold as the group begins to realize that their hoods do not contain large enough eyeholes so it's almost impossible to see. Hill plays one of the raid members who is bickering about whether to wear the bags or not. It's a hilarious scene as the group becomes increasingly frustrated about the masks. 
Jonah Hill almost had a much larger role in this Quentin Tarantino movie
While the sequence is hilarious, it's disappointing that an actor like Hill only had a brief cameo. According to What Culture, the Don't Look Up actor almost had a more prominent role in Django Unchained. 
Hill was initially set to play a character named Scotty Harmony. Scotty would be the son of wealthy slave owners who buy Django's wife, Broomhilda (Kerry Washington), so that she could become Scotty's lover. This never occurred as reportedly "scheduling conflicts spoiled it."
Instead, Django and Dr. Schultz travel to Candyland to find Broomhilda who is owned by the ruthless Calvin Candie (Leonardo DiCaprio). While seeing Hill as a central villain would have been interesting, DiCaprio gives a fantastic performance, making Candie a menacing antagonist for our heroes. 
The 'Superbad' star still enjoyed working with Quentin Tarantino, even for just one scene
Tarantino is a director that many actors want to work with and Hill is no different. In a 2012 interview with MTV, Hill spoke about his admiration for Tarantino and why he was disappointed to only have one scene in Django Unchained. However, he said his love for Christopher Walken's scene in Pulp Fiction ultimately led to him shooting his cameo. 
"As an actor, you worry, 'Is it weird for me to do one scene in a film?'" Hill said. "When I take off my hood, I feel like people do go, 'Oh.' There's recognition that I wasn't in the rest of the film, and then all of a sudden in the film. Then I was thinking about Christopher Walken's scene in Pulp Fiction. It's one of my favorite one-scene parts, if not my favorite, so if there was ever a director to do that for, it was Quentin. [It's] not like there was a choice in my head, whether to do this or not."
Django Unchained is currently streaming on Netflix.