Jonah Hill Slams Amazon for Mishandling the 'Best Acting' He's Ever Done
Jonah Hill is not happy with Amazon.
The entertainment industry is leaning more toward streaming services. That much is clear. Yet, among the many questions this trend raises is how audiences will discover movies and shows. Companies like Netflix and Amazon Prime Video are already notorious for creating original content they then bury deep in their libraries.
In fact, Amazon recently earned the ire of an A-list star with its treatment of one of its own projects.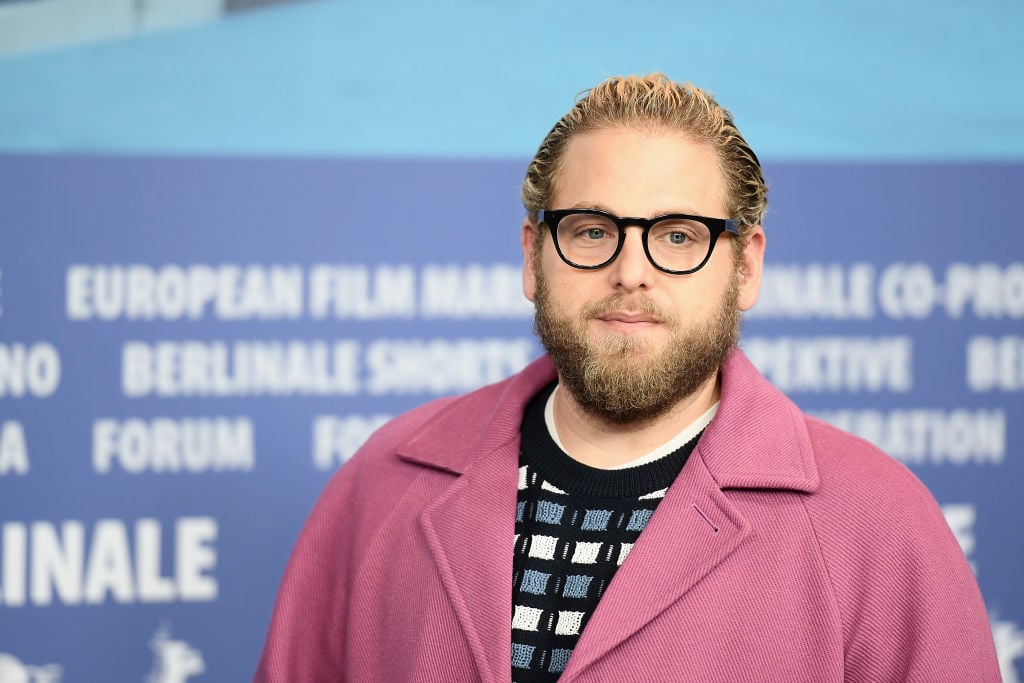 Jonah Hill has been nominated for an Oscar twice
Hill, of course, burst onto the scene with his star-making performance in Superbad. But he's come a long way since that teen sex comedy was released in 2007. Thanks to hits such as 21 Jump Street (and its sequel), Hill is still best known for his comedic work. Yet, he's also shown tremendous range over the years.
The actor has even courted Oscar a couple of times in the past decade. In 2012, he earned his first Academy Award nomination for director Bennett Miller's Moneyball. In the film, Hill plays Peter Brand, an assistant general manager of the Oakland Athletics. The actor more than holds his own against Brad Pitt, crossing over into dramatic material for the first time.
Then, just two years later, Hill earned a second Best Supporting Actor nod. Martin Scorsese's The Wolf of Wall Street sees the actor play Donnie Azoff, business partner of Leonardo DiCaprio's Jordan Belfort. The role earned Hill some of the best critical notices of his career. But it still doesn't stand as the best work he's ever done, at least not according to the man himself.
Jonah Hill is angry Amazon didn't handle his best work properly
Of his many credits, Hill actually names Don't Worry, He Won't Get Far on Foot as his favorite. The 2018 release stars Joaquin Phoenix as a recovering alcoholic and quadriplegic who finds a new calling drawing newspaper cartoons. Directed by Gus Van Sant (Good Will Hunting), the film co-stars Hill as the friend and sponsor of Phoenix's character.
Don't Worry, He Won't Get Far on Foot earned positive reviews when it premiered at the Sundance Film Festival. But Hill holds it in particularly high esteem. In a recent piece for GQ, the actor shared some personal movie recommendations. Among them is Van Sant's Drugstore Cowboy, and Hill took the opportunity to call out his experience working with the director.
Gus Van Sant is one of my mentors, one of my favorite people on the planet, and pioneer of queer cinema. He made a film with myself and Joaquin Phoenix and Rooney Mara two years ago called He Won't Get Far on Foot and nobody saw it 'cause Amazon completely f**ked it up. But it's the best acting I have done and will ever do.
That's a fairly inflammatory statement against Amazon Studios. However, considering the film's paltry $1.4 million domestic box office, Hill is certainly justified. Had Amazon promoted and campaigned for it, Don't Worry, He Won't Get Far on Foot — which is now streaming on Amazon Prime — might have even been an Oscar player. Phoenix just won one.
Amazon Studios has only one Academy Award for acting
Perhaps Amazon's mishandling of the film has more to do with the company's inexperience as a distributor. After all, Amazon Studios only released its first film — Spike Lee's Chi-Raq — in late 2015. So perhaps the company will, like Netflix, learn to more successfully launch its films going forward.
Thus far though, Amazon Studios has only made two Oscar-winning films. The Salesman took home the Best Foreign-Language Film trophy in 2017. And writer/director Kenneth Lonergan's Manchester by the Sea won two awards. In addition to Best Original Screenplay, the movie won Best Actor for star Casey Affleck's harrowing performance.