Jonathan Banks Was an Actor Long Before Playing Mike Ehrmantraut in 'Breaking Bad' and 'Better Call Saul'
'Better Call Saul' and 'Breaking Bad' fans know Jonathan Banks as Mike Ehrmantraut, but the actor's portfolio is full of other roles.
Most people know actor Jonathan Banks as Mike Ehrmantraut from the AMC series Breaking Bad and Better Call Saul. In reality, Banks is a versatile actor who has starred in movies and television shows since 1974. Discover Banks' roles outside of the Vince Gilligan and Peter Gould shows, including a 1980 cult classic.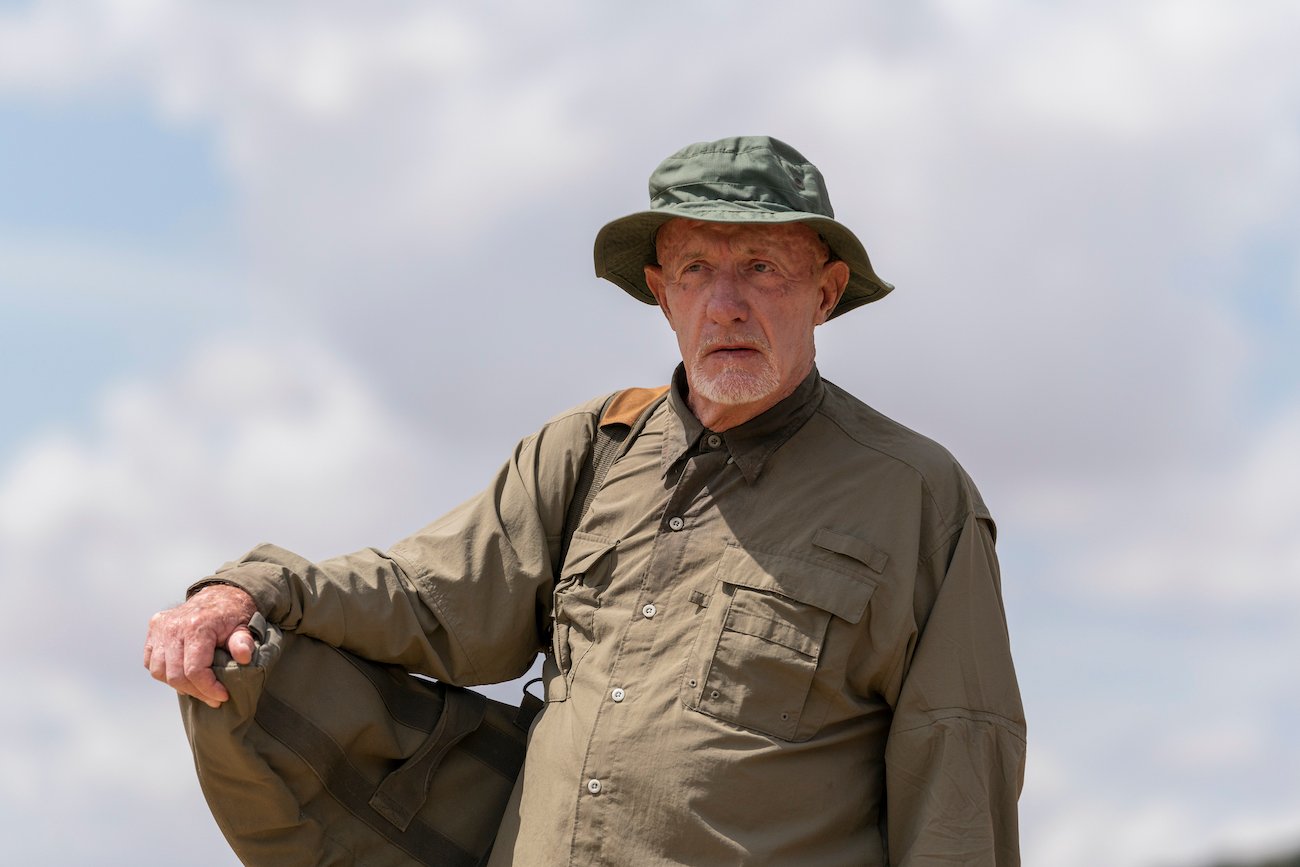 Jonathan Banks' roles are often criminals or cops 
Banks' very first role was a clueless man in a 1974 informational movie called Linda's Film on Menstruation. Later, Banks would play a multitude of criminals. From escaped convict Jed in Little House on the Prairie to prisoner Jack Graham in Stir Crazy, Reggie in Hill Street Blues, and hitman Zack in Beverly Hills Cop, criminal roles became one of Banks' specialties.
When Banks was not playing the criminal, he took on the opposite role as the cop or legal figure. He starred as Lt. Julian Bogartis in the TV series Simon & Simon, Deputy Brent in the 1984 film Gremlins, and Frank McPike in the 1996 TV movie Wiseguy. 
The homicide detective is one of Banks' most common roles in movies and television. He brought detectives like Lt. Vitelli (Legmen), Detective McKenzie (Downpayment on Murder), Algren (48 Hrs.), and Frank McPike in Wiseguy to life. His role in Wiseguy was the first to earn the actor an Emmy nomination. 
Jonathan Banks played Gunderson in 'Airplane!' and Professor Buzz Hickey in 'Community' 
Banks' acting portfolio is full of range. In one of the few roles Banks wasn't playing a criminal or cop, he played Gunderson in the parody movie Airplane! 
You may have also seen Banks in movies like Flipper, Freejack, Downward Angel, Proud American, and Horrible Bosses 2. He'll also star in the upcoming film The Damaged. 
Banks has also starred in many television shows. His portfolio includes roles in Alias, CSI: Crime Scene Investigation, E.R., Highlander, and Star Trek: Deep Space Nine. Plus, Banks had roles in Tales from the Crypt, Fired Up, Day Break, Cold Case, Castle, Lie to Me, and even Dexter.
Ironically, Banks played Greendale Community College's criminology professor Buzz Hickey in the comedy series Community — certainly an homage to his streak of legal roles. He has also lent his voice to video games like LEGO The Incredibles and Batman: Arkham Knight. 
Mike from 'Breaking Bad' and 'Better Call Saul' has earned the actor six Emmy nominations 
Having played so many authority figures and criminals, it's no surprise how convincing Banks is as Mike Ehrmantraut in Breaking Bad and Better Call Saul, two shows about the gray area between good and evil. Mike may work for some questionable people, but those jobs help him support his granddaughter financially. Plus, he's able to do what he couldn't do as a cop — rid the world of crooked people, like those who killed his son Matty. 
Mike is another character that has earned Banks Emmy recognition. In the past, Bank has earned nominations for the Emmy in Outstanding Supporting Actor in a Drama Series: in 2013 for Breaking Bad and again in 2015, 2016, 2017, and 2019 for Better Call Saul. 
See Banks in the final episodes of Better Call Saul beginning April 18 on AMC.