Jonathan Knight of 'Farmhouse Fixer' Says He Hates This Design Trend
Jonathan Knight has gone from hangin' tough to hanging drywall. His home renovation series Farmhouse Fixer premiered in March 2021 and was a big hit for HGTV, pulling in more than 19 million total viewers over its six-episode run. The series followed the New Kids on the Block member as he fixed up a centuries-old New England farmhouse, working to preserve the home's charming historic characteristics while updating it to fit with modern lifestyles. 
Home renovation isn't a hobby for Knight. It's been keeping him busy since the mid-1990s when the New Kids' popularity faded and he was looking for a new activity to occupy his time. And over the years, he's developed some pretty clear opinions about what works — and what doesn't — when renovating an older home. 
Jonathan Knight says this design trend isn't going to age well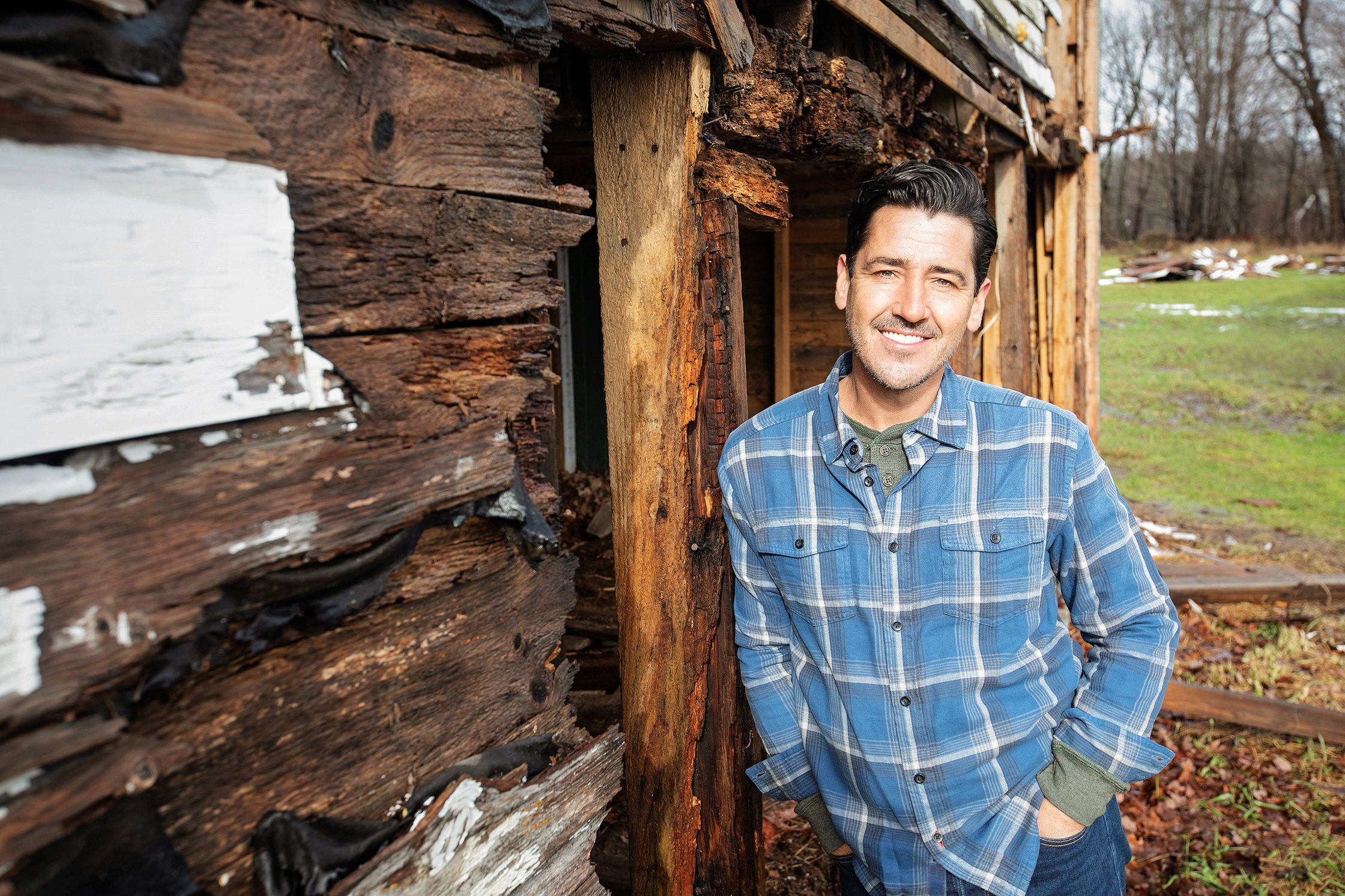 In an interview with the New York Times, Knight talked about his passion for the craftsmanship that went into old homes, as well as his less-than-enthusiastic reaction when people incorporate elements into a design that don't fit with the home's character and will soon look dated. 
"I hate when people put trendy things in a house and it goes out of style so fast," he said. "Like everybody's using this pattern tile now. You're going to look back and go, 'That's so 2020.'"
The 'New Kids on the Block' member says he loves 'old things' 
Knight is serious about his love of old homes. Sometimes he goes to great — and costly — lengths to preserve historic elements of a structure. 
"It just has meaning. You know, it's just my love of old things," he said when speaking about his decision to refurbish and rebuild an 18th-century barn on his property, even though it was much more expensive than simply building a new one. "It was standing since the 1700s. I wouldn't tear it down. Now this thing will be around for another two or three hundred years."
Interior designer Kristina Crestin works with Knight on his projects, and she told the Times that he's been known to get emotional when he feels a renovation really hits the mark.
"When he walks in, I'm, like, 'Wait, wait, watch.' I want him to lose it with happiness," Crestin said. "To me, he's reacting to what was done well then. He's looking at the original stonework. He seems to be reflecting back to the people who did it and the pride they took in their work."
'Farmhouse Fixer' has been renewed for season 2 
Knight's enthusiasm for fixing up historic homes resonated with HGTV viewers. His show was the No. 3 cable program in its timeslot and the No. 2 unscripted cable series year-to-date with women 25-54. So it's no surprise the show has been renewed for a second season. (No premiere date has been announced.) 
The singer has said that living in New England, with its high concentration of older homes, makes him appreciate them, especially when they are often torn down and replaced with new construction.
"For years, I've been driving down these roads, and then all of a sudden, all these vinyl-sided, cookie-cutter houses are going up," he said in an interview with the Boston Globe. "And it's so sad because they don't build houses like they used to do."
Check out Showbiz Cheat Sheet on Facebook!
RELATED: 'Farmhouse Fixer': Jonathan Knight Claims 'the Unsexy Things' Are the Biggest Lesson When It Comes to Renovations