Jonathan Van Ness Dishes on His New Haircare Line's 'Game-Changing' Ingredient and the Time He Lit His Hair on Fire
Jonathan Van Ness has become one of pop culture's most iconic entertainers, thanks to his longtime role in the Netflix series Queer Eye. In addition to his status as an entertainer and actor, Van Ness is lauded as an LGBTQ icon, a man who often speaks out on behalf of those who experience bullying, hatred, and discrimination. Over the summer of 2021, Van Ness embarked on his latest venture, launching a haircare line that speaks to the star's love of beauty and self-care, featuring ingredients that have been tested and proven to help make hair shinier and healthier. 
Jonathan Van Ness recently launched his specialty haircare line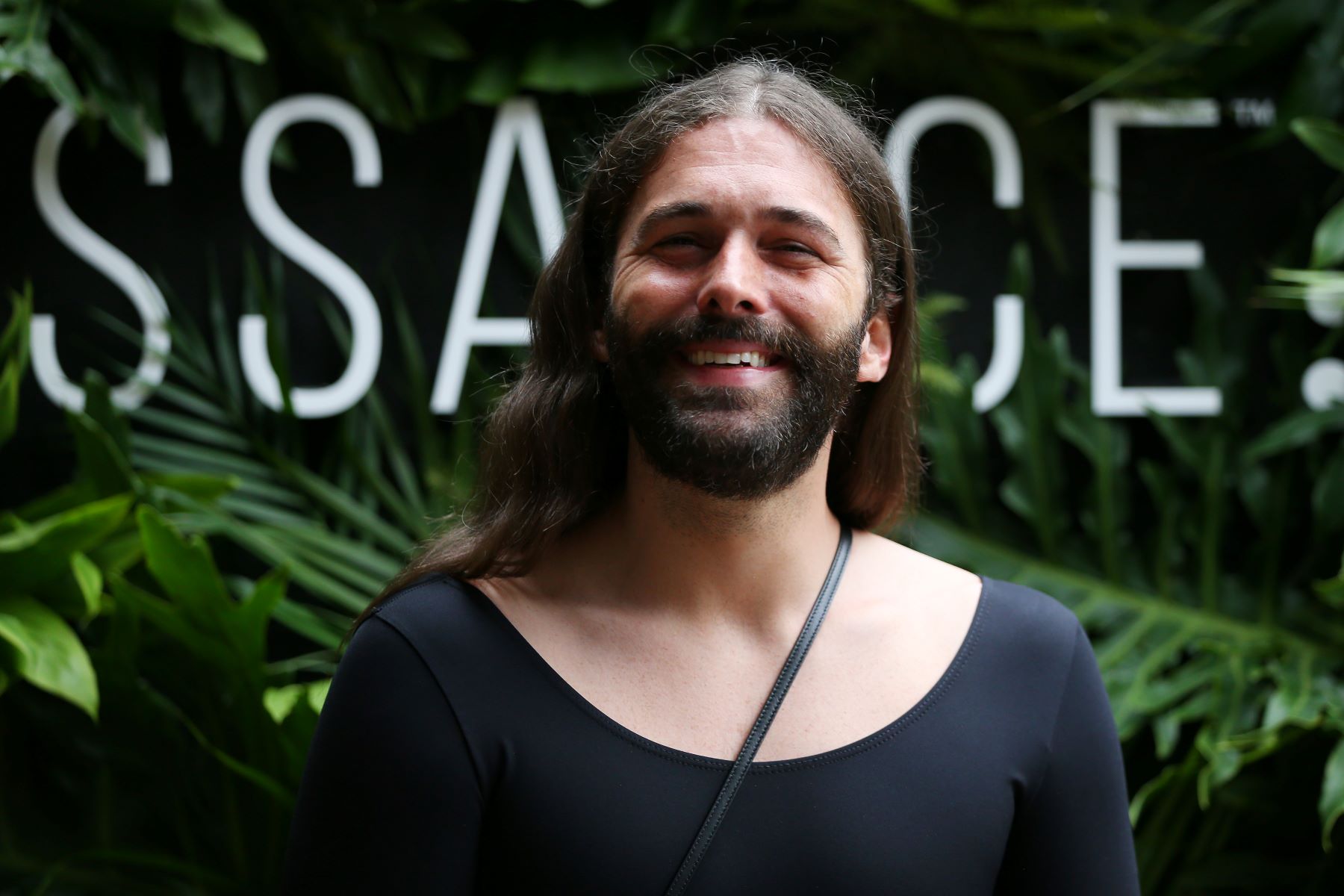 Jonathan Van Ness is well known for having long, luxurious hair. A hairdresser by trade long before turning to a career in entertainment, Van Ness uses those skills as a stylist and hairdresser to make others feel beautiful on the hit show Queer Eye. Now, fans can take advantage of Van Ness' knowledge and get Van Ness-approved hair at home by utilizing his new specialty haircare line.
JVN Haircare was released to Sephora in the summer of 2021 and is marketed as "game-changing haircare" that is truly designed for everyone. According to the brand's website, what sets JVN Haircare apart is that it features an ingredient called Hemisqualane, which is created through a bio-fermentation process using sustainable sugarcane. The result is shiny, healthy care that reduces frizz and promotes long-lasting hair color. The line includes everything from an air-dry cream to hair oil and is available on Sephora and the JVN Haircare website. 
Van Ness has a long history with haircare and haircare disasters
Jonathan Van Ness has always loved haircare and experimenting with different hairstyles — although not always successfully. In an August interview with Allure, Van Ness revealed that he was inspired to create a hair care line for everyone that would give fans of all ages the hair of their dreams. Van Ness also admitted that he's had his fair share of hair mishaps, revealing that he used to dye his hair crazy colors during high school, which led to some serious hair damage, saying, "I had this crazy, multicolored, tropical fish-toned faux-hawk, and it was everything. But my grandma came to town, and I needed to color it brown because I didn't want her to have a breakdown about me having 27 different colors of hair… I re-highlighted everything. It was a triple bleach in three weeks."
Van Ness also stated that he once accidentally set his hair on fire, saying that he lit the stove and bent over it to light a cigarette when "my hair was so fried, the flame literally leapt two feet onto a big, smoky-lavender chunk in the front. It singed all the way to my root, but I was attached to my little asymmetrical fringe, so I just had this missing chunk in the middle for three weeks."
Jonathan Van Ness wants his haircare line to be 'not gendered'
Ultimately, Jonathan Van Ness said that he hopes that the products in his JVN Haircare line will appeal to everyone since he worked hard to create scents and products that aren't "gendered" in any way. "I wanted them to be not particularly feminine or masculine and not trying too hard for just a relaxing experience," Van Ness said.
His haircare line isn't the first celebrity haircare brand to launch in recent years. Notably, both Jennifer Aniston and Tracee Ellis Ross have released hair products in the past few months, with Aniston's brand, LolaVie, infused with bamboo essence, according to Byrdie, and Ross's line, Pattern, hitting shelves in early 2020. It certainly seems as though fans can't get enough of upscale celeb hair care.