Jordan Fisher Didn't Portray Aaron Burr in 'Hamilton,' but He Should've
Some know him as John Laurens from 'Hamilton,' but thanks to one TikTok post, fans are calling for Jordan Fisher to portray another character in this Broadway musical.
With Hamilton now available for streaming on Disney+, plenty of theater fans are covering their favorite songs from the production. That includes Jordan Fisher, who portrayed John Laurens in one production of the show. In fact, one TikTok video from the former cast member had fans wondering why he wasn't Aaron Burr in the first place. 
Jordan Fisher portrayed John Laurens and Phillip Hamilton in 'Hamilton' on Broadway 
Some know him from Netflix original movies, others know him from Disney Channel's Teen Beach Movie. Jordan Fisher also appeared in a number of Broadway musicals, including Hamilton, where he acted as the character John Laurens/Phillip Hamilton.
This wouldn't be the only musical Jordan Fisher starred in, though. He also starred in Dear Evan Hansen as the title character. During one interview with Broadway World, Jordan Fisher commented on his time with Hamilton and how it was different from other live theater productions.
"When you're on Broadway, what's kind of the whole point is that you find something new in the show each night," Fisher said. "You know, I can close my eyes and start walking through Hamilton at any given time and I'll tear up because I remember day in and day out, eight shows a week, walking on stage, seeing everybody that I love."
"Seeing my second family, I mean I spent time with these people every day of my life and the Richard Rodgers [Theatre] was my second home," he continued. "My dressing room was my little studio apartment outside of my place in the city. It was like going home everyday."
Jordan Fisher posted a video of himself singing one of Aaron Burr's songs
Although he didn't appear as Aaron Burr, the actor shared his love for this character's song, "Wait For It." The actor took to the social media platform, TikTok, to share his cover of the Hamilton song.
Of course, fans of the musical shared their love for the cover and the TikTok video, with it earning about a million views. Some even said Jordan Fisher should portray the lead character in future productions.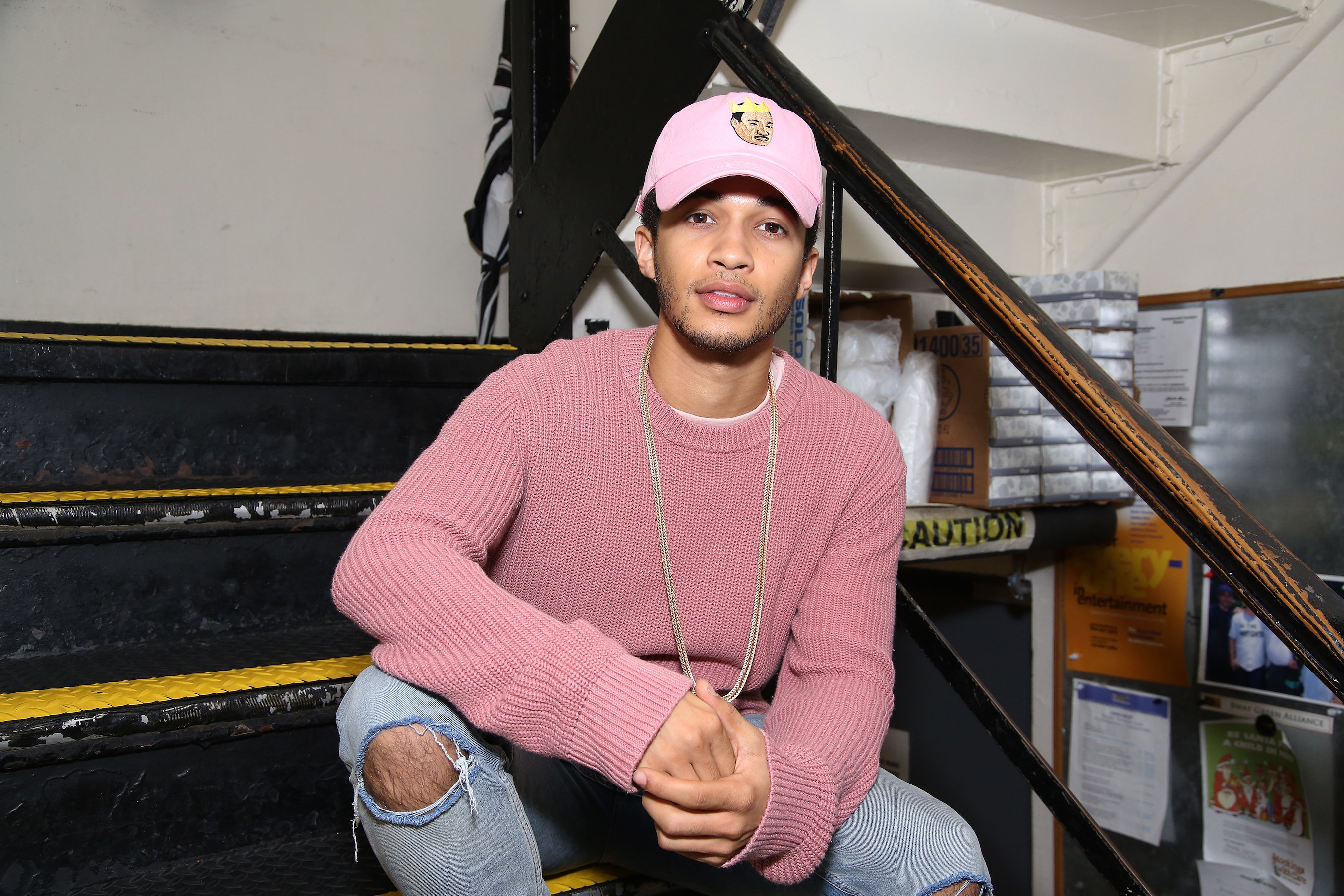 One version of 'Hamilton' is available on Disney's streaming platform
If you're missing live theater, look no further than Disney's streaming platform to watch a version of the Tony-Award winning musical. Because it is a Disney+ original and exclusive, Hamilton is only available for binge-watching on this subscription service. 
The character John Laurens is portrayed by a different actor in this production — In the Heights' Anthony Ramos. In fact, the live musical features the original cast members, like Daveed Diggs, Lin-Manuel Miranda, and Christopher Jackson. 
Fans can learn more about Jordan Fisher from his social media accounts. The Broadway production of Hamilton featuring the original cast is available for streaming on Disney+. To learn more about Disney's service and to subscribe, visit their website.