Will Jordan Fisher Be in the Third 'To All the Boys I've Loved Before' Movie? How His Career on Broadway May Impact This Netflix Original
What's next for John Ambrose and the rest of the 'To All The Boys' characters? Here's what we know about Jordan Fisher and his role in the Netflix original.
Although fans hope John Ambrose could make an appearance in the upcoming To All The Boys movie, the actor behind this is pretty busy acting in live Broadway musicals. That includes Dear Evan Hansen, where Jordan Fisher portrays the title character.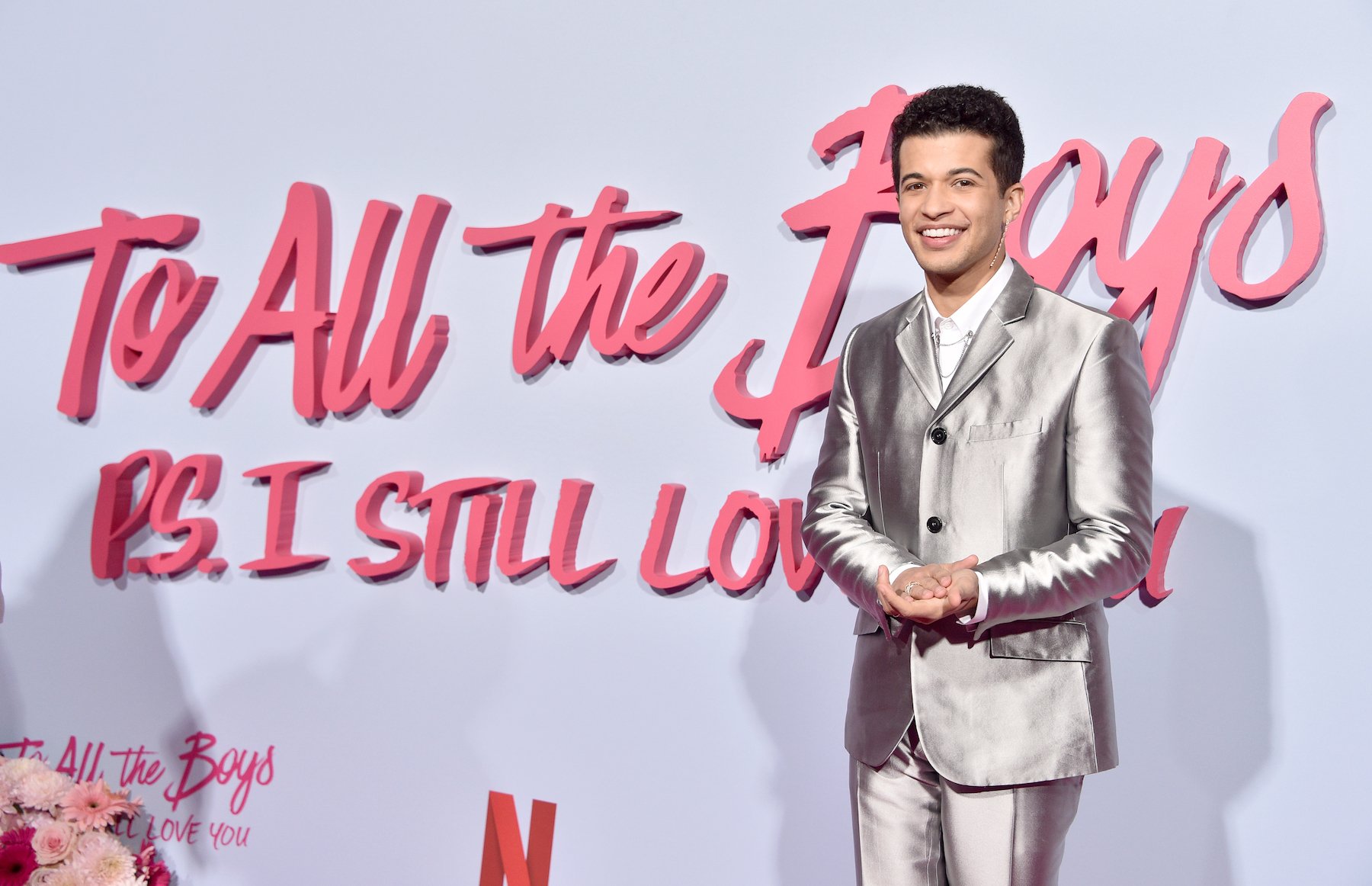 Jordan Fisher acted as John Ambrose in 'To All The Boys 2'
Peter Kavinsky wasn't the only character who received a love letter from Lara Jean. Turns out, another one of her past crushes is here to answer her note. That would be the talented but ever humble John Ambrose, who becomes a main character in the Netflix original sequel of To All The Boys I've Loved Before.
Broadway star and former Disney Channel actor, Jordan Fisher portrays their main character, alongside actors like Noah Centineo and Lana Condor. There's even a chance he could return for the third movie in this Netflix franchise. 
Outside of working with Netflix, Jordan Fisher starred on Broadway
Besides starring in To All the Boys: P.S. I Still Love You, Jordan Fisher has some impressive credits on Broadway. He appeared as the character John Laurens for the Tony award-winning stage production of Hamilton.
Most recently, Jordan Fisher earned the starring role in Broadway's Dear Evan Hansen. There, he performs songs like "Waving Through a Window" and "You Will Be Found." Unfortunately, though, a number of live performance dates have been cancelled due to the coronavirus (COVID-19) pandemic. 
Will Jordan Fisher return for another 'To All the Boys' movie?
Although he's busy working on other projects, fans are wondering if this actor would reprise his role for this Netflix original film. Although production has already begun, Jordan Fisher cannot confirm or deny his involvement.
In fact, when asked about the chance of his return in the next film, Jordan Fisher told Entertainment Tonight, "Possibly, I mean, we'll have to see…" In the meantime, fans are sharing their love for his character, and that includes Noah Centineo. 
"I fully believe, and I think even [To All the Boys author] Jenny Han fully believes, that Lara and John actually end up together," Jordan Fisher said during an interview with Vanity Fair. "They reconnect again as adults and get together and get married, have kids, and do the whole thing."
"It's funny, 'cause Noah's actually Team John," he continued. "Noah is like 100% staunch Team John. He's just like, 'I don't understand how Lara Jean doesn't just kick Peter to the curb. Like they have history, blah blah blah.' You should hear him talk about it."
This romcom, as well as its sequel, To All the Boys: P.S. I Still Love You, is available for streaming on Netflix. In the meantime, fans can learn more about Jordan Fisher and his current projects from his social media platforms.