Jordan Peele Once Admitted the 'Emotional Discovery' Behind 'Get Out'
No one expected Jordan Peele — one-half of the comic duo behind sketch comedy series Key & Peele — to emerge as one of the strongest horror directors working today. However, his 2017 directorial debut Get Out instantly changed the trajectory of Peele's career. The horror movie made the comedian an Oscar winner and spurred a cultural phenomenon. And much of Get Out's success traces back to a single "emotional discovery."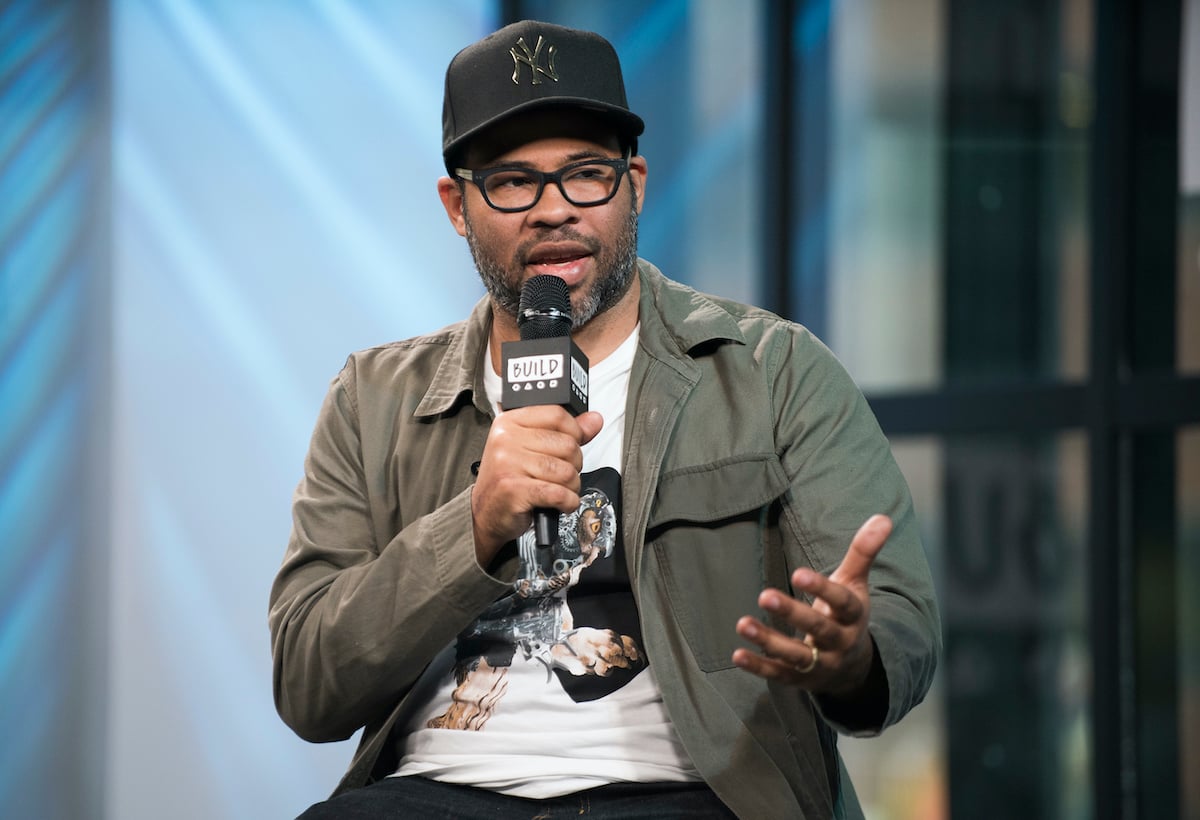 'Get Out' was the crowd-pleasing horror hit that tackled race head-on
On its face, Get Out is the simple story of Chris (Daniel Kaluuya), a Black man who encounters an uncomfortable situation when he visits his white girlfriend's (Allison Williams) family. But through this premise, Peele explores systemic racism and a variety of other social issues. And audiences definitely responded.
Based on a $4.5 million production budget, Get Out earned $256 million worldwide, according to Box Office Mojo. In addition to its incisive social commentary, the movie features daring twists, some darkly comic moments, and several star-making performances, including Kaluuya's Oscar-nominated turn as Chris.
RELATED: 'Get Out': Jordan Peele's Horror Movie Almost Featured a Much Darker, All-Too-Real Ending
Jordan Peele revealed the 'emotional discovery' that helped him crack the movie's most iconic moment
Perhaps the most inspired element of Get Out, however, is The Sunken Place. In the film, Missy Armitage (Catherine Keener) — mother of Chris' girlfriend Rose — uses hypnosis to manipulate Chris into paralysis. Trapped within his own mind, Chris sinks into a dark, bottomless abyss as Missy addresses him. In 2019, Peele told Vanity Fair about the origin behind The Sunken Place.
"I always had this concept of the place that you're falling toward when you're going to sleep, and you get that falling sensation and catch yourself. And if you didn't catch yourself, where would you end up? I had this hellish image, and I thought of this idea of, 'What if you were in a place, and you could look through your own eyes as if they were literal windows or a screen, and see what your body was seeing but feel like a prisoner in your own mind—the chamber of your mind?'

The moment I thought of that, it immediately occurred to me the theme of abduction and connection to the prison industrial complex that this movie was sort of presenting a metaphor for. It was a very emotional discovery. I remember having so much fun writing it, but at that moment when I figured out this weird, esoteric, but also emotionally brutal form of suffering to put the character through—I literally cried writing the scene."
Peele has spoken at length at his inspirations behind Get Out. The filmmaker has a long-standing appreciation for horror. And he clearly baked that love into into the storytelling of his movie, Get Out. But a deeper look at how he came up with The Sunken Place reveals just how thoughtfully Peele considered the details of his debut film.
RELATED: Eddie Murphy's 'Delirious' Inspired Jordan Peele's Horror Hit 'Get Out'
Jordan Peele has continued to live up to the promise of his first film
And in the years since Get Out took the world by storm, Peele proved he has far more to say. Two years later, he released his follow-up, Us. That movie — which features Oscar winner Lupita Nyong'o in a dual role — didn't receive nearly the awards attention or universal acclaim as Get Out. But Us explored plenty of new ideas, tackling classism in the same way its predecessor took on racism.
Peele's next movie is another psychological horror film starring Kaluuya, Keke Palmer, and Steven Yuen. The movie hits theaters in July 2022. But in the meantime, Peele serves as a writer and producer on director Nia DaCosta's upcoming Candyman. The film is the direct sequel to the 1992 horror classic of the same name.