Jordan Peele Said This Horror Movie Made His Mouth Drop
Jordan Peele has directed some acclaimed horror movies -- but that doesn't mean he doesn't still get scared by horror movies.
Jordan Peele is an icon of horror thanks to Get Out, Us, Lovecraft Country, and the revamped version of The Twilight Zone. He's opened up about a certain movie which he found extremely disturbing. Here's how the public reacted to this movie compared to one of Peele's most famous films.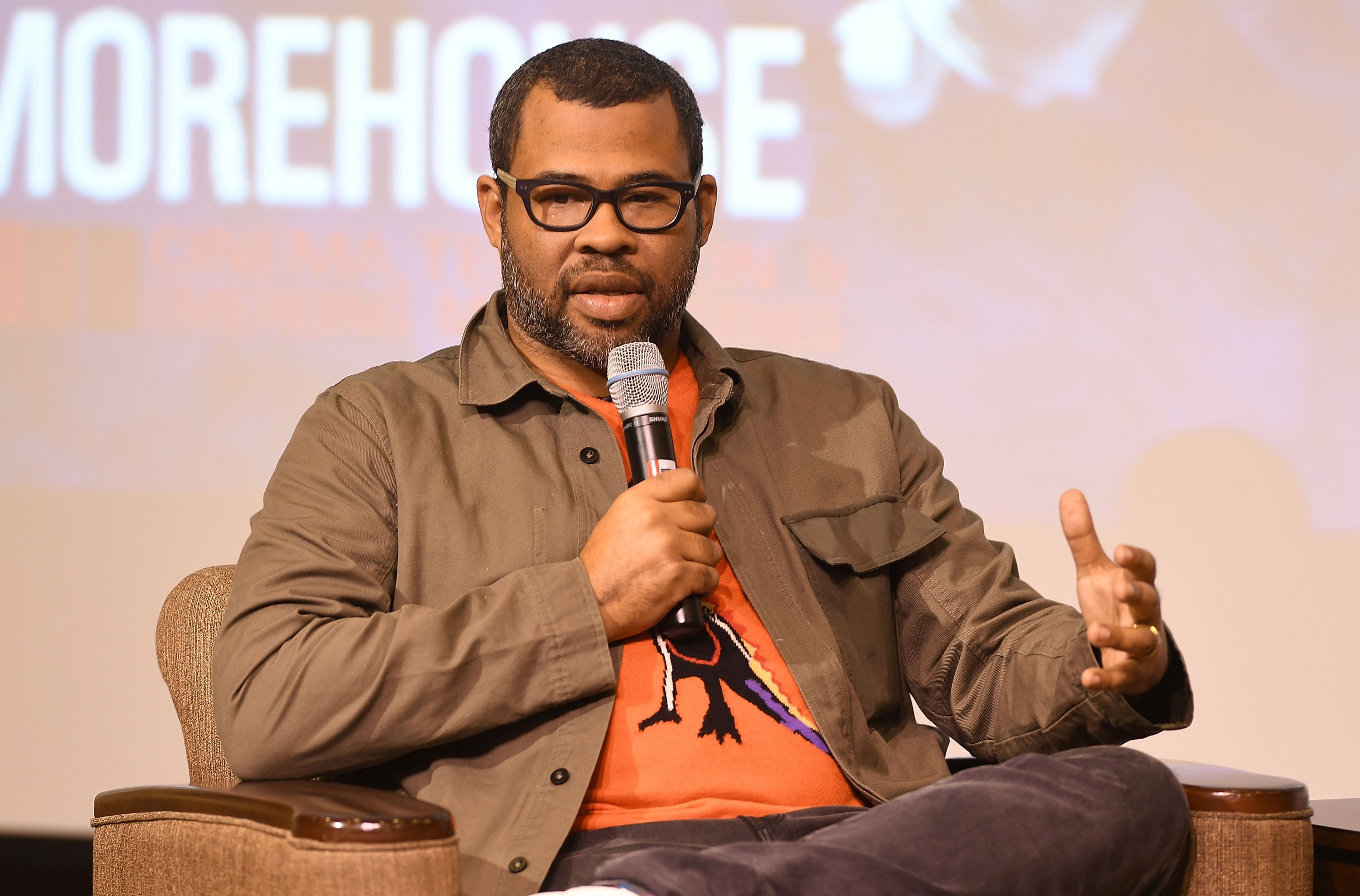 Jordan Peele's unique theory about the appeal of two famous 2010s horror films
The 2010s was a good decade for arthouse horror movies, sometimes known as elevated horror films. These movies tend to be a little more avant-garde than the average scary movie, often dealing with weighty themes like social issues and familial trauma. Peele's films Get Out and Us are some of the more famous examples of the genre.
Another director associated with this style of film is Ari Aster. Though he's made a few films, he's most known for his horror features Hereditary and Midsommar. In an interview with Entertainment Weekly, Peele had an interesting take on the appeal of those two movies.
"I'm a staunch believer that audiences are so accustomed to claustrophobic, dirty horror movies that situate them in places they wouldn't elect to be, that the innate slickness of Hereditary and the sheer vacation that Midsommar provides, to me, is a recipe for, 'I want to go see that movie,'" Peele revealed. "So actually, I think that's a really commercially savvy choice." While he praised both Hereditary and Midsommar, Peele was especially fond of the latter film, saying it affected him deeply.
How Jordan Peele reacted to 'Midsommar'
"It's a very unique feeling for a film to conjure because after it ended, I found myself looking back at the final act like, 'Holy sh*t. That was some of the most atrociously disturbing imagery I've ever seen on film, and yet I experienced it with this open-mouthed, wild-eyed gape.' I think that part of how we get there is never reducing the villains to any kind of snarling monsters with an evil agenda." Although Peele was greatly disturbed by Midsommar, he said he didn't feel the movie abused him.
"I didn't feel victimized," Peele said. "I felt like I was being put up on this pedestal and honored through the eyes of the protagonist." Did the public like Midsommar as much as Peele did?
How the public reacted to 'Midsommar' vs. 'Get Out'
According to Box Office Mojo, Midsommar earned over $47 million at the box office. The film certainly wasn't a monster hit, however, it did quite well for an arthouse horror film with no major stars in its cast. The film's critical acclaim may have helped it do as well as it did.
On the other hand, it could have done better. Box Office Mojo reports Peele's Get Out, another horror film from the same era, earned over $255 million. Peele certainly liked Midsommar — but the public clearly preferred Get Out.