Jordan Peele Reveals 2 Major Comedic Influences
With Us and Get Out, Jordan Peele has transformed himself from a Comedy Central alumn and improv wiz into a horror mastermind; however, with satirical elements differentiating his horror narratives from genre standards, this man's comedic origin seems more relevant now than ever.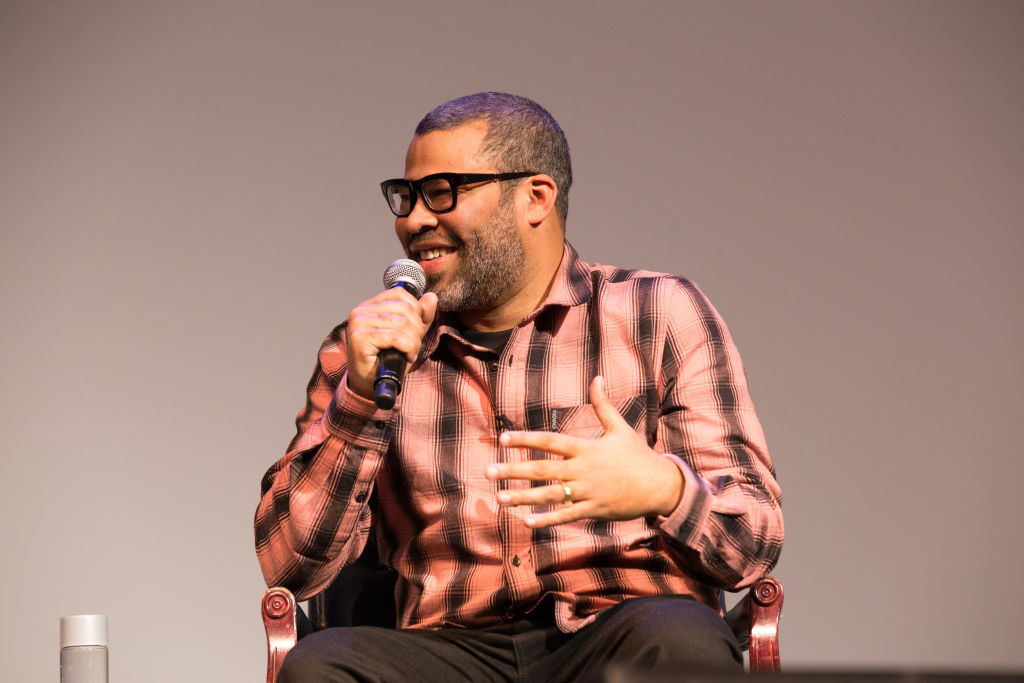 Getting his breakout role on the FOX sketch comedy series, Mad TV, Peele stayed on the show for five seasons before leaving to work alongside his Mad TV co-star, Keegan-Michael Key, on Comedy Central's Key and Peele.
Peele recently created the comedy series The Last O.G and the YouTube series Weird City. Long story short, Peele has been a comedy connoisseur for years and mastered the comedy game long before he stepped into the horror-sphere.

Jordan Peele, with an innate talent for making people laugh, sat down with The Hollywood Reporter to discuss the comedians he sees as major influences in the contemporary comedy space.

Jordan Peele credited Steve Martin and Martin Lawrence as significant comedic influences

During an interview with The Hollywood Reporter, Jordan Peele discussed Us, Get Out, his years in comedy, and what he has learned as an actor, director, and writer thus far. According toThe Hollywood Reporter, Jordan Peele "name-checked" Steve Martin and Martin Lawrence as major influences in comedy.

While not delving into detail regarding his decision, the two are definitely an interesting pair. While Steve Martin is 73 years old and most known for an off-kilter and ironic approach to stand-up, Martin Lawrence is 53 years old and boasts more of a wise-cracking stand-up approach.

Both Martin and Lawrence have appeared in numerous comedy films. Lawrence is most known for starring in Big Momma's House and Bad Boys. Steve Martin is famous for his work in Planes, Trains, and Automobiles, Cheaper by the Dozen, The Jerk, and Father of the Bride.

Jordan Peele on figuring out fame after 'Get Out'

Jordan Peele, while widely known before Get Out, reached a level of stardom that he was not accustomed to after his first foray into horror. Speaking about fame, he told The Hollywood Reporter:

"I don't envy someone who gets famous overnight. The hardest part is being recognized. I used to think that being in the public eye gave you power. But all of a sudden, they have the power and can come up to you an hour into dinner."

Jordan Peele, while previously known for his work on Comedy Central, was not quite a household name until 2017, so it appears that he's still adjusting to his newfound stardom, as well as the responsibilities and hassles that coincide with it.

With The Twilight Zone on the horizon, it doesn't look like Jordan Peele is going to be out of the spotlight anytime soon, so he better get ready for a few more dinner interruptions. Unfortunately, while this shouldn't be the way it is, the profession comes with its drawbacks. However, that's the price of doing what you love, and, a $12 million net worth probably helps him cope.

Jordan Peele's next film: 'Wendell and Wild'

Currently in pre-production, Wendell and Wild will feature Jordan Peele as a voice actor in a movie destined to blur the typical lines between genres, as it will be a comedy, horror, and animated film, according to IMDb.

Joining forced with Keegan-Michael Key once again, the two will play demon brothers who face off against a nun and a pair of goth teens. Considering most people will struggle to grasp how animation, horror, and comedy can all be seamlessly fused, anticipation is high for this one. However, Jordan Peele has managed to rise to the occasion twice already, so the odds are ever in his favor.