How Jordin Sparks Knew Her Husband Was the One After Bad Breakup With Jason Derulo
Jordin Sparks is still basking in marital and mommy bliss since meeting her husband Dana Isiah. The two have been married for nearly five years and appear to be very grounded. But before Isiah, Sparks went through a very public breakup with singer Jason Derulo after a lengthy relationship. Though the breakup hurt and she was scared to be hurt again, she says there was one thing that made her know Isaiah was the one.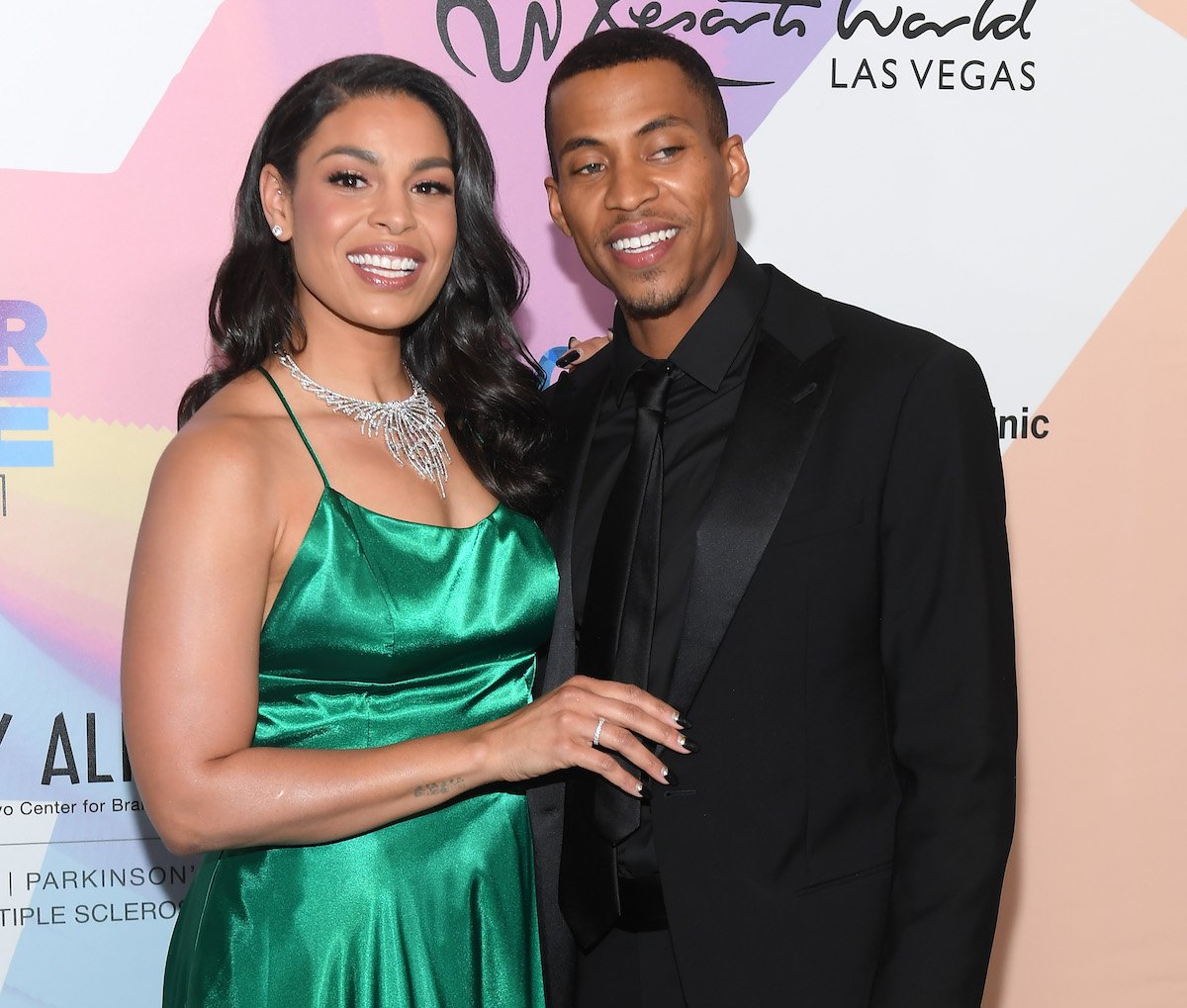 Jordin Sparks went through a bad breakup with Jason Derulo
Derulo and Sparks dated for three years. They become one of Hollywood's favorite couples, attending major red carpet events together and even Sparks appearing in Derulo's "Marry Me" music video. But by Fall 2014, they split. And Sparks says she was blindsided.
RELATED: Is Jason DeRulo Single?
Sparks told The Breakfast Club that they'd gotten into an argument and she apologized and assumed they were fine. She was scheduled to leave town the next day. "He helped me with my bag to the car, he kissed me and told me he loved me, and then didn't call," she told the radio show hosts.
Derulo later said that the pressures of marriage got in the way of their relationship. In his own interview with the radio show, he said their arguing after his long days of work became annoying to him and led to the breakup.
The 'American Idol' winner became a wife three years after her breakup with Jason Derulo
Sparks met Isaiah through their mothers. The model was moving to LA and his mother and Sparks' mother put them in a group chat so that he'd know someone on the West Coast. They instantly became friends.
"We just connected on a deep platonic level when we first started talking," Sparks told TODAY. "We weren't even interested in looking for a relationship, so we had made that clear to each other."
RELATED: How Old Was the Youngest 'American Idol' Winner?
In 2017, Sparks announced via People Magazine that she and Isaiah secretly married and were expecting a baby. They had a boy, named after Isiah who they call DJ.
After giving birth to her son DJ, Sparks reflected on her new life with Us Weekly, saying: 
​​You know, it's crazy but you have to go through things so that you can appreciate when the right person comes along. And what I feel for my husband is unlike anything that I've ever felt before. He represents safety and comfort and being home and I know that he loves everything about me.
How she knew her husband was the one
Sparks and Isaiah are going on five years of marriage and she says they couldn't be happier. While co-hosting the FOX daytime talk show The Real, she says she knew Isiah was the one for her because of what he represents.
RELATED: You Won't Believe Which 'American Idol' Contestant Has the Largest Net Worth
"I married Dana for multiple reasons. Obviously, I love him so much but he was the first person to actually see me," she said. "He saw me for Jordin and all the things that I love and all my quirks and all my weird things and all my spilled drinks. But he was the first person to see me and not have any preconceived notions about who I was and it was amazon because once we started talking and he got to know who I was and I got to know him outside of this, it was really incredible. He made me feel safe and happy and comfortable."
Though she hopes their marriage will last forever, she says she wants him in her life no matter what happens. Even if they don't end up together.
Jordin Sparks kissed another frog before her husband
Before finding love in Isaiah, Sparks dated rapper Sage the Gemini for 10 months. Their relationship was plastered across social media. Sparks said he made her laugh.
But their relationship came to a crashing halt. Sources revealed that Sparks had trust issues stemming from her breakup with Derulo and Gemini's inappropriate behavior with other women didn't help.
A leaked audio with Gemini venting about Sparks revealed that he alleged their relationship was for publicity. ​​"Everything was f–kin' horrible," he says in the audio. "That s–t was f–king dumb. She got on my nerves. I wanted to stab her. All of that s–t. Don't get me wrong, she's cool, she's level-headed, whatever, but she's not no regular person . . . Everybody on the outside looking in [thinks] it's hella perfect."
After Gemini, Sparks took a hiatus from dating. She even became celibate. Within a year, she met Isaiah and the rest is history.
RELATED: American Idol Winner, Fantasia, Reflects on Her Past Suicide Attempt