Jordyn Woods Accused of Mocking Islam by Wearing an Abaya in the UAE
Jordyn Woods is accused of being disrespectful to Islam during a recent trip to the Middle East.
Jordyn Woods was originally introduced to pop culture fans as the best friend of Kylie Jenner. But these days, she is known as a social media influencer, after being publicly excommunicated by the Kardashian-Jenner family.
The scandal that went down between Woods and Khloe Kardashian's then-boyfriend, Tristan Thompson, was one of the biggest stories of early 2019. Although Woods is no longer close to any member of the Kardashian-Jenner clan, she actually has one surprising thing in common with Khloe Kardashian — as evidenced by a more recent scandal involving Woods.
The Jordyn Woods/Tristan Thompson scandal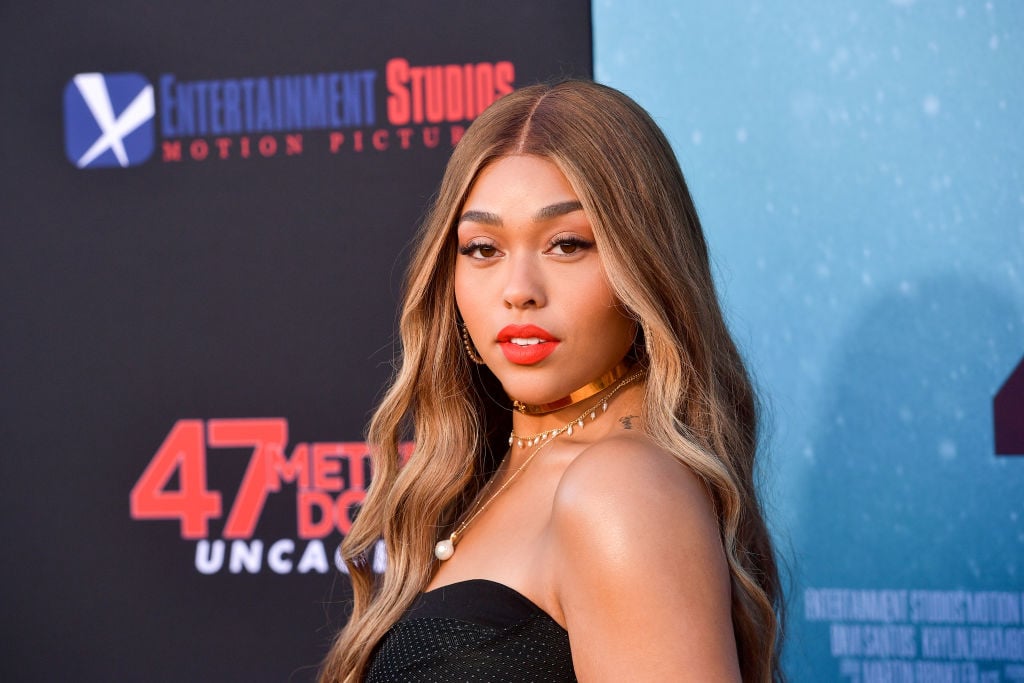 For years, Woods did everything with Kylie Jenner. The two best friends took extravagant vacations together, collaborated on special makeup collections, and even lived together. Many said that Jenner had given Woods her "come up" and helped her along with her modeling and social media influencing career.
Still, in the spring of 2019, Woods betrayed the family that had given her so much. Reportedly, Woods was seen kissing Khloe Kardashian's boyfriend, Tristan Thompson, after a party. To make matters worse, Thompson has a child with Kardashian, a daughter named True.
Only hours after the reports started breaking online, the Kardashian family seemingly confirmed the rumors by commenting on a series of telling Instagram posts. In the wake of the scandal, Kardashian and Thompson broke up for good, and Woods was kicked out of Kylie Jenner's house.
These days, Jenner and Woods are no longer friends, and Woods has become persona non grata to the entire family. Although, she maintains that nothing happened between her and Thompson beyond one brief, inappropriate kiss. 
Did Jordyn Woods mock Islam?
Woods no longer has the Kardashian family to count on, but she has managed to forge ahead with her career regardless. She frequently posts sponsored ads on her Instagram and continues to work as a model, traveling around the world for various promotional opportunities.
Recently, Woods landed in hot water when she posted several photos of her trip to the United Arab Emirates. In the photos, Woods was wearing an abaya, a traditional Muslim garment worn by women throughout areas of the Middle East.
People in the comments claimed that Woods was mocking Muslim culture by wearing the garment. Woods was quick to clap back, stating that: "I'm sorry if I offended you but in order to enter the mosque you have to wear an abaya… In no world would I try to mock another person nor culture."
What do Jordyn Woods and Khloe Kardashian have in common?
Granted, Woods and Khloe Kardashian both have shared an attraction to NBA star Tristan Thompson. But Woods' recent scandal proves that the two have something else in common.
Kardashian has also gotten in trouble over wearing a garment traditionally worn by only devout Muslim women. In 2015, Kardashian posted a photo to her Instagram where she can be seen wearing a niqab. She captioned the picture "Habibi Love," and immediately started receiving backlash in the comments section.
Kardashian didn't respond to any of the backlash, but there's little doubt that the Kardashian-Jenner family is a little more used to accusations of cultural appropriation. Nearly every member of the family has been accused of cultural appropriation and insensitivity at one time or another, and in general, it doesn't seem to bother them.
While Woods might never reconcile with the Kardashians, it is clear that she picked up several habits during her time around the famous reality family.