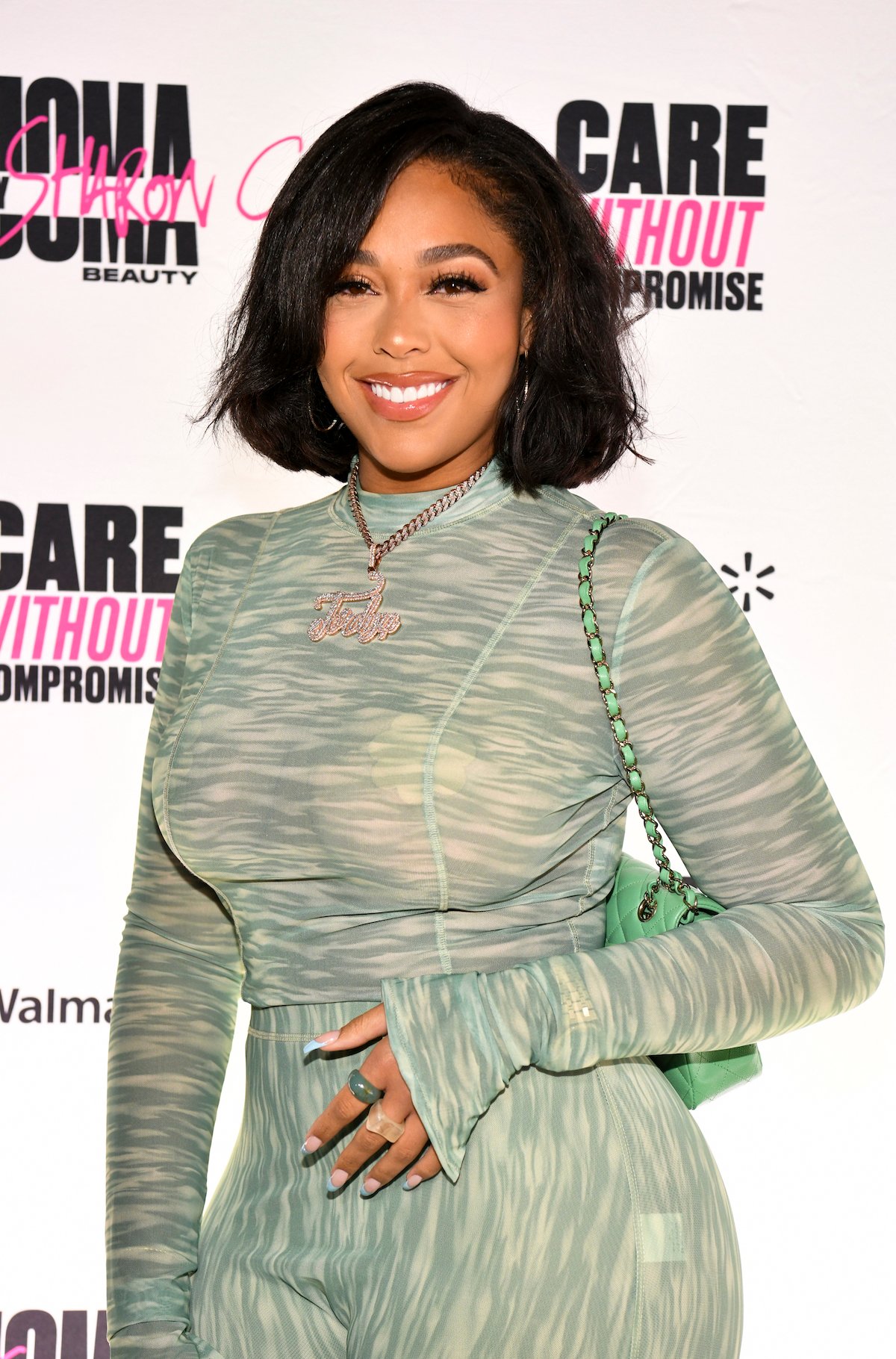 Jordyn Woods' Boyfriend Declares Her Physical Transformation Is 'All Natural'
Jordyn recently posted a before and after selfie on IG. She received backlash because many people believe she got plastic surgery. Her boyfriend, Karl-Anthony Towns, hopped on Twitter to defend her, claiming her transformation is all natural.
Jordyn Woods recently posted photos of herself showing a drastic change in her appearance. She claimed that FRSTPLACE, her app, is responsible for helping her lose weight and achieve the look she wanted. 
Critics were quick to point out that Woods could easily afford any plastic surgery she wanted. They were skeptical that she truly used her app to get the look in the photos. 
But Woods' boyfriend jumped to her defense. Here is everything you need to know about the photos, what people are saying about Woods' weight loss, and how her boyfriend got involved. 
Jordyn Woods posted before and after photos of herself
Last week, Woods took to social media to show her fans all the work she has put into changing her body. She didn't specify how much time had passed between the before and after photos, but she did mention in the caption that "transformation was a gradual change" and that "it didn't happen overnight."
Woods also used the photos to promote a contest by her brand, awarding up to $2,500 for the most dramatic transformation photos like Woods'.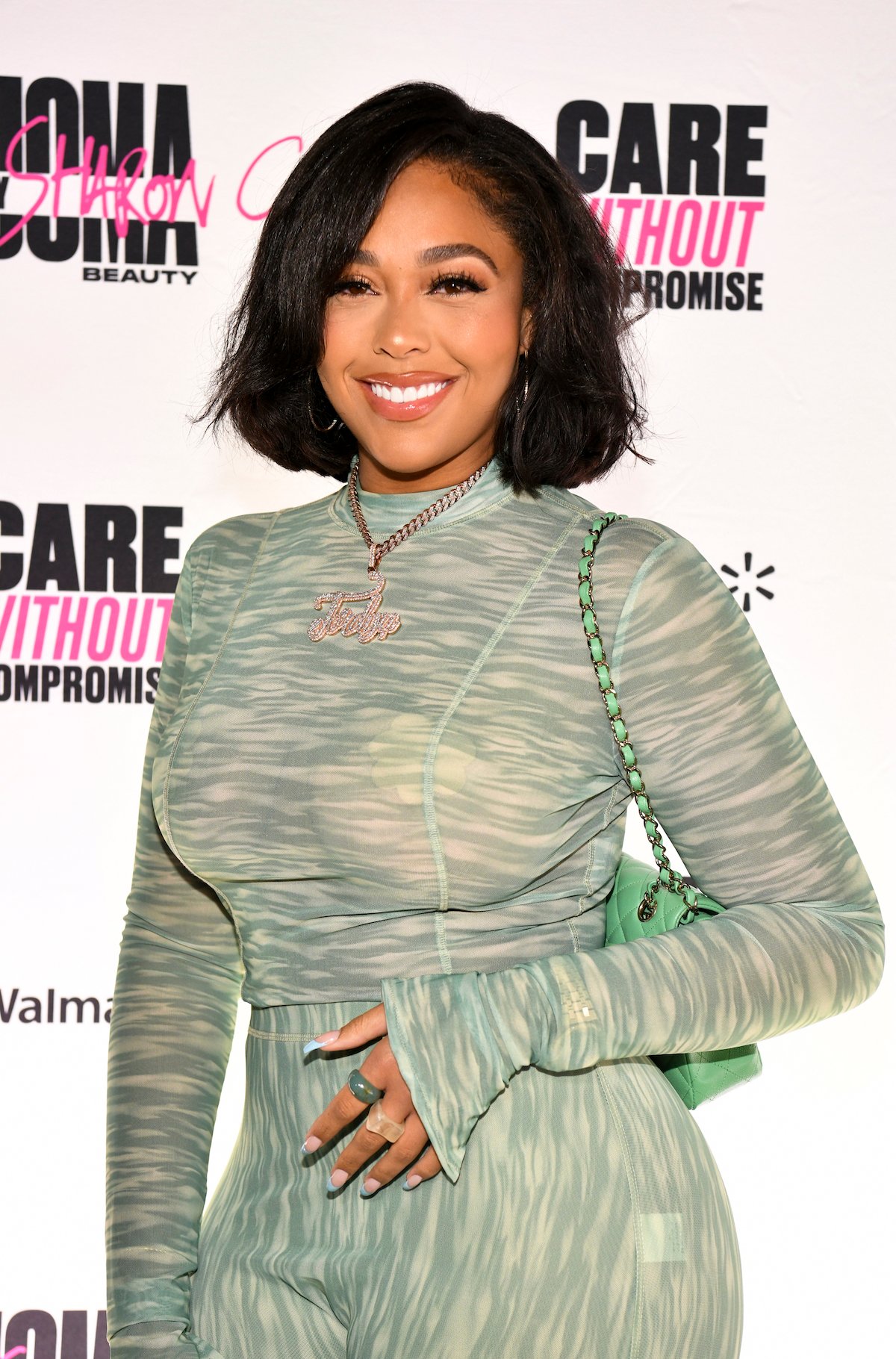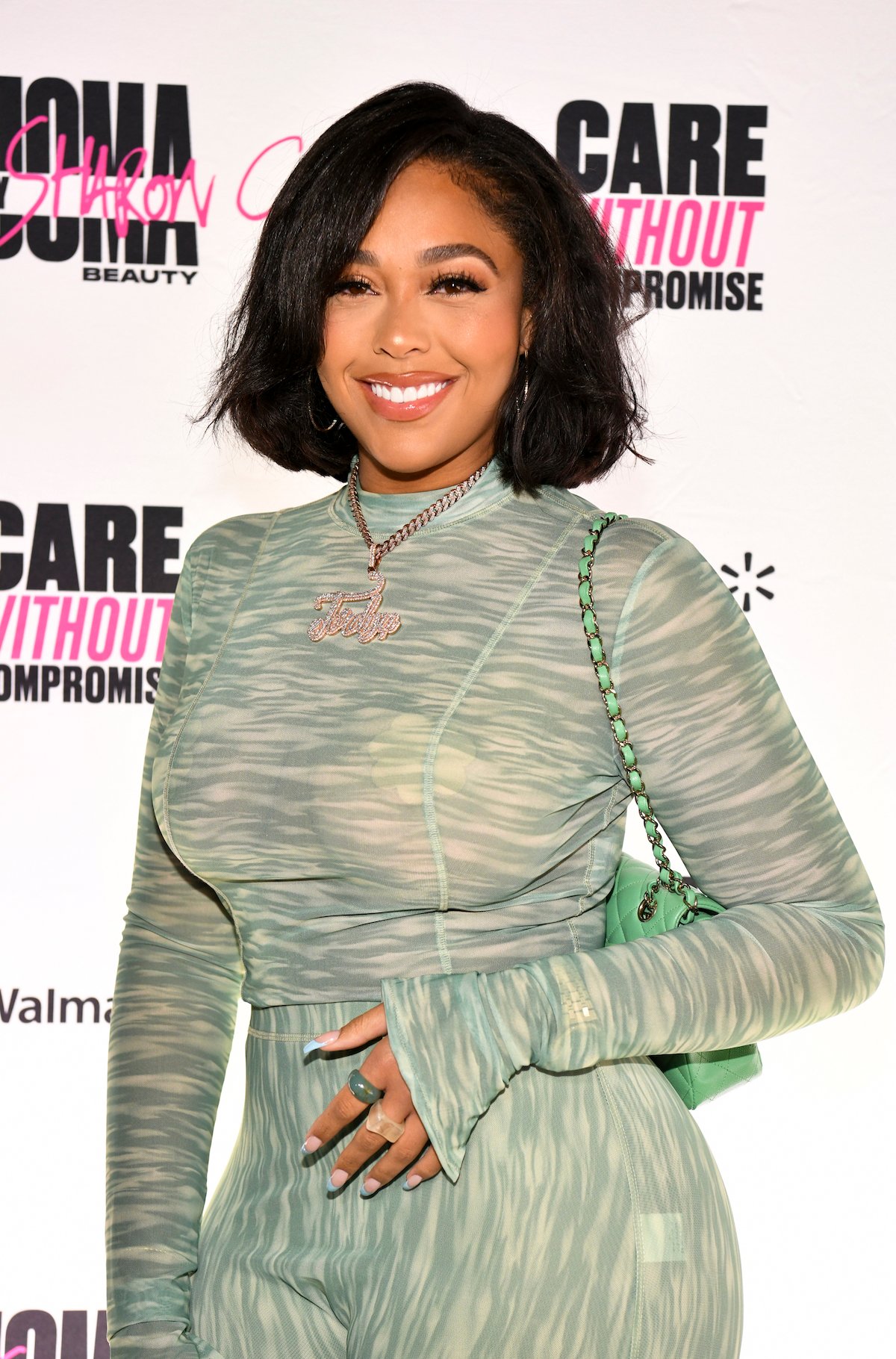 Critics said Jordyn Woods got plastic surgery instead of losing weight naturally
Many fans and celebrities commented on the post to congratulate Woods and commend her hard work. 
But plenty of Instagram users criticized Woods, saying that she likely got her new body via plastic surgery rather than diet and exercise, as she claims. 
One commenter wrote, "I know you not saying an app gave you this bod. Girl." While another simply said, "she had a lipo."
Some expressed anger and frustration at Woods' alleged lack of transparency. "She looks good..however a plastic surgeon helped with the transformation! Please stop selling false hope to young girls and women!" Another user wrote, "Why are you lying? Or not saying all the truth??"
Other comments included, "Lol more like $$ changed u," "Yeah but you got a Lipo, don't act like you a hero now," and, "Stop telling these people you did this with diet and exercise. You looked beautiful before and you look beautiful now but let's be honest. 🧐"
Her boyfriend Karl-Anthony Towns defended her against critics
It appears that Woods' boyfriend, basketball player for the Minnesota Timberwolves Karl-Anthony Towns, saw some of the comments criticizing his partner. He swiftly took to Twitter to defend Woods across several lengthy posts. 
Towns started by saying that Woods' body is the result of hard work, not plastic surgery. 
"Are we saying that women can't work hard and transform their bodies?? I've SEEN the hard work and I've seen the results and trust me, this is all natural." 
He continued to defend his girlfriend from online critics. 
"Since she was 10 years old, people been calling this woman vile things because of her weight and instead of letting the Internet run her life, she went out the put the damn work in and changed her whole life. FITNESS SAVED HER LIFE!"
Towns then supported Woods' app and further promoted it.  
"If you are a woman or man and don't like where your body is at or just want to find new workouts to help you reach that next level, then download the FRSTPLACE app and do the same workouts and excersises that saved HER life."
He ended with kind thoughts for Woods and even the critics who trolled her on social media. 
"And to the people who have these Twitter fingers that make other people feel bad so they can feel better about themselves, I'm gonna respond to ya hate with love because THAT'S WHAT JORDYN WANTS TO PROMOTE……LOVE.
"So to those people, I pray and hope you find the attention but more importantly, the love you are so badly craving. And to you the one and only @jordynwoods, I love you babe ❤️ Every day you make me so proud to call you my Girl, my Queen, my Rock, my everything."
Even if the critics online don't believe Woods, her partner does, and he has her back!