Jordyn Woods Doesn't Want To Get Pregnant at a Young Age Like Her Former Best Friend, Kylie Jenner
Jordyn Woods briefly discussed how she would feel if she got pregnant in her twenties like her former close friend, Kylie Jenner. 
The 23-year-old model and Secndnture businesswoman's career soared in February 2019 after she was at the center of a cheating scandal between Tristan Thompson and Kylie Jenner's older sister, Khloé Kardashian.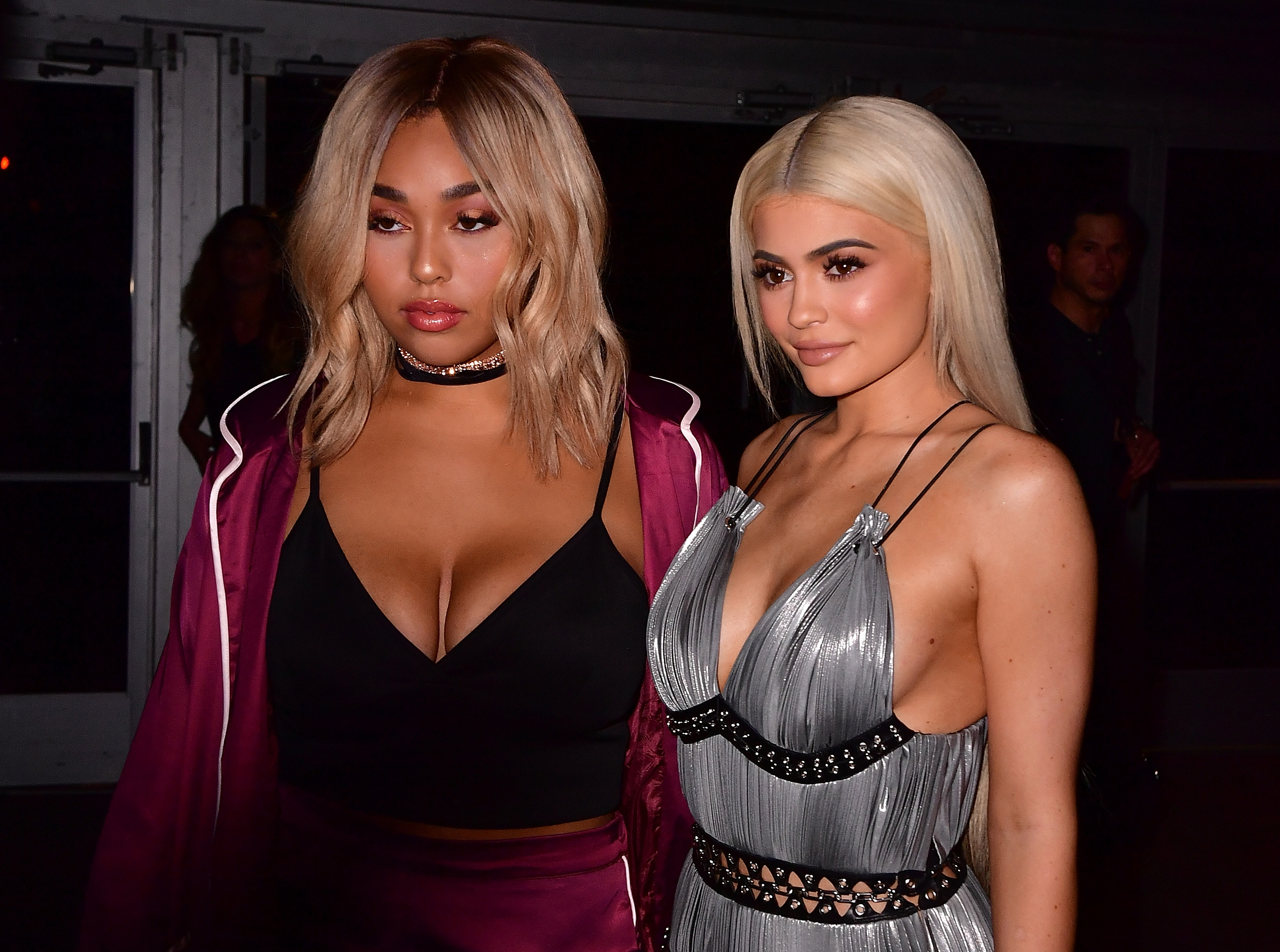 Since the ordeal, Woods found love with NBA star Karl-Anthony Towns, and fans had wondered if she has babies on the brain like Jenner did when she was in love with Travis Scott. Jenner had her daughter, Stormi Webster, in February 2018 at 20-years-old. 
Jordyn Woods says she isn't 'pushing' to have a baby 'any time soon' like Kylie Jenner 
In February 2019, Woods and Jenner's fans watched as their friendship dissolved after Woods allegedly shared a kiss with Thompson at his LA home. Before Woods and Jenner ended ties, the twosome were best friends after they met in high school. They were seemingly inseparable, and Jenner said Woods was by her side when she discovered she was pregnant with Stormi. When Stormi was born, Jenner made Woods her godmother, and Woods often celebrated Stormi on social media. 
Although she supported Jenner's decision to have her first child at 20-years-old, she wants something different for her life. She shared with HollywoodLife in October 2020 that just because her relationship with Anthony Towns is going well, the couple is enjoying their child-free lives at the moment. 
"Of course, it is a dream of mine to have a family one day and to settle down," Woods said. "You know, things are awesome. I am excited. I am excited for the day when it comes, but I am not pushing for it any time soon." 
Jordyn Woods found love with Karl-Anthony Towns after her fallout with Kylie Jenner
After Hollywood Unlocked involved Woods in a cheating scandal between Kardashian and Thompson, non-fans tainted her reputation. Reports accused Woods of coming in between Kardashian's family, as she had recently given birth to her first child with Thompson, True. In a sit-down interview with Natalie Manuel Lee on Now With Natalie, Woods shared that she had to adjust to a new way of living after the Kardashian-Jenner family severed ties her. 
Although Woods stopped being friends with Jenner, she found support from her family and friends like Megan Thee Stallion and Jaden Smith. In September 2020, Woods also revealed that she found love with Anthony Towns. The couple was reportedly friends for years before they decided to take things to the next level. Their bond grew tighter after they both experienced the death of a parent while they were famous.
Following several reports about their relationship, Woods confirmed she's taken by posting multiple photos of her and Towns on the beach. 
"I found you, then I found me," Woods captioned her Instagram slideshow. 
Jordyn Woods reportedly misses Stormi Webster more than Kylie Jenner
Before their fallout, Woods and Jenner lived together at Jenner's Calabasas home. However, once the scandal occurred, Woods moved back in with her mother before moving independently. According to Us Weekly, Woods' new living arrangement affected her relationship with Stormi. While Woods had many fond memories with Jenner, she thought of her time with Stormi more than her former best friend. 
"Jordyn is still very upset but trying to push on with her career and get her life back," the source explained. "She misses Kylie as a best friend but is telling friends she actually misses Stormi the most. She looks at old pictures of Stormi and misses her every day."