This Is How Much Money Jordyn Woods Could Make From OnlyFans
Jordyn Woods has been through a lot for such a young woman. Nearly two years ago, she found herself in the middle of a media scandal when Khloé Kardashian's boyfriend, Tristan Thompson, kissed her at a party. The KarJenners turned against her, bullying her and publically harassing her. She even lost her then-best-friend, Kylie Jenner.
After taking some time to herself, Woods has been thriving. She's been snagging TV roles on BET+ and Freeform, debuting her fitness line and lash line, and finding new love with her friend-turned-beau, Karl-Anthony Towns.
Now, Woods is set to launch her OnlyFans account which could earn her a ton of money.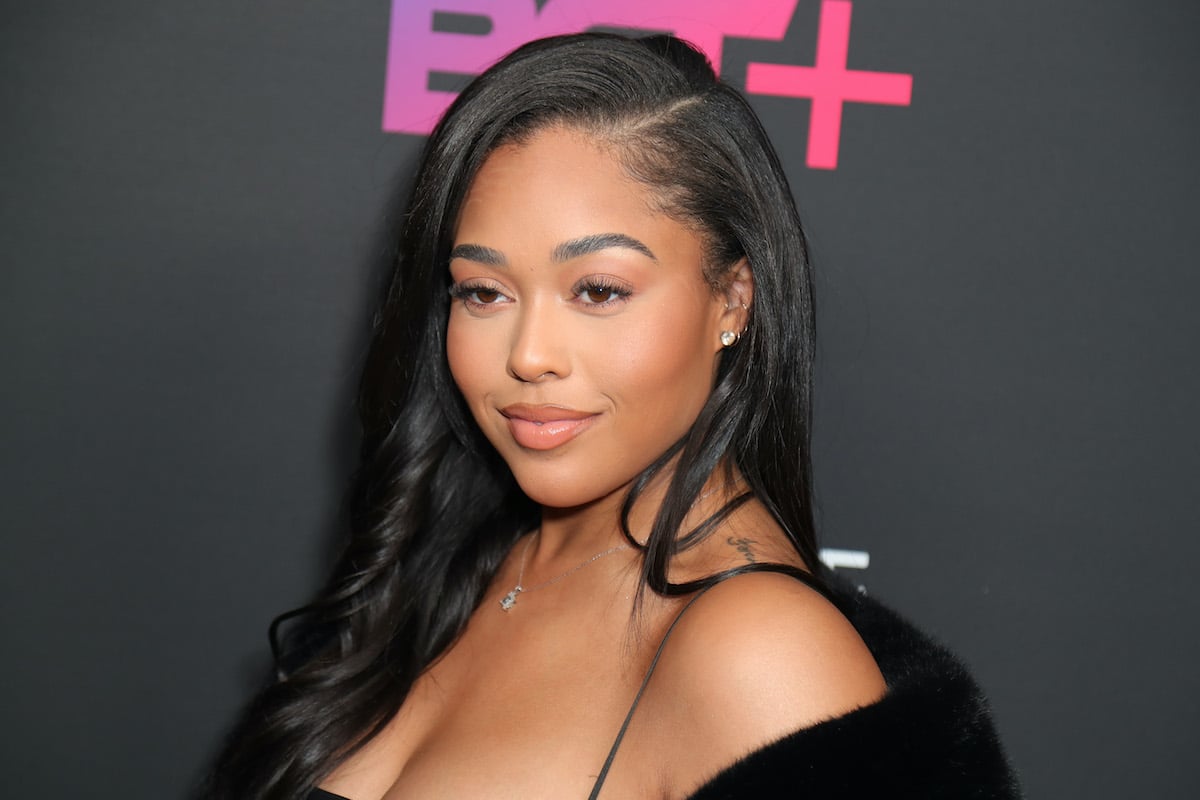 Celebrities are flocking to OnlyFans in droves
With the coronavirus (COVID-19) pandemic still underway, concerts, events, and appearances are still canceled. As a result, celebrities have had to find new ways to supplement their income. For many celebrities and reality stars, their solution has been to turn to OnlyFans.
Though OnlyFans has been around since 2016, the website skyrocketed in popularity this year after Megan Thee Stallion and Beyoncé released "Savage(Remix)." On the song, Beyoncé raps, "Hips TikTok when I dance/On that Demon Time, she might start an OnlyFans (OnlyFans)."
The site is a subscription-based social media platform for adult-only content. Many sex workers have been dependent on sites like OnlyFans amid the pandemic to safely maintain their livelihood. Fans pay a monthly subscription fee between $4.99 and $49.99 in order to access adult content including videos and photos from their favorite adult entertainers.
However, sex workers have been upset that mega-entertainers like Bella Throne and Cardi B have been edging them out, causing the app to change the way tips are given and putting a cap on things.
This is why Jordyn Woods created an OnlyFans account
Still, Woods is determined to start her own OnlyFans account, but she explained she will be supporting and engaging with sex workers instead of just profiting off of them. "I'm not coming on there to take away from anything that [sex workers or anyone on the platform] already built," the 23-year old told Complex. "I just felt like the bigger picture is that it can be a space for people to be on there, to not be judged, and to be authentic to ourselves."
Woods says her OnlyFans account will only include iconic photos and focus on body positivity, especially for curvy women. She revealed,
Growing up, I've been shamed a lot. Being a curvy girl, being young and seeing the skinny girls wear short shorts because it's cause it's hot outside, but I want to put on shorts and it's provocative, or I want to put on a tank top and it's provocative. Even yesterday, I posted a photo that I still felt was tasteful and classy, put a little bit more out there just to really test the waters, and I got a lot of positive response, but I also got a lot of judgment. And I saw a beautiful opportunity to show a completely different side of myself that I've always wanted to show.
Jordyn Woods could make millions on OnlyFans
If everything goes according to plan, Woods could make millions of dollars a month from her OnlyFans account alone. Woods will be charging fans just $20 per month to view her exclusive content. She is also giving fans the option of a six-month subscription for a total of $96.
Calculating her 11.7 million Instagram followers, Woods' average monthly subscription price, and OnlyFans' commission, the research team at SlotsUp has calculated that Woods' monthly earnings at $5,627,232.
Even if Woods only puts out OnlyFans content for the rest of the year, she's setting herself up for life.