Jordyn Woods Opens Up About the Important Life Lesson She Learned After Kylie Jenner Fallout
Jordyn Woods may have lost her best friend and several other people she was close with following the Tristan Thompson scandal, but dealing with her friendships changing in the public eye actually taught her a valuable life lesson.
During a new podcast interview, the model briefly touched upon her fallout out with longtime BFF Kylie Jenner. Though she didn't go into too many details, Woods opened up about how she didn't let the ongoing drama get her down, which she says ultimately made her a better person.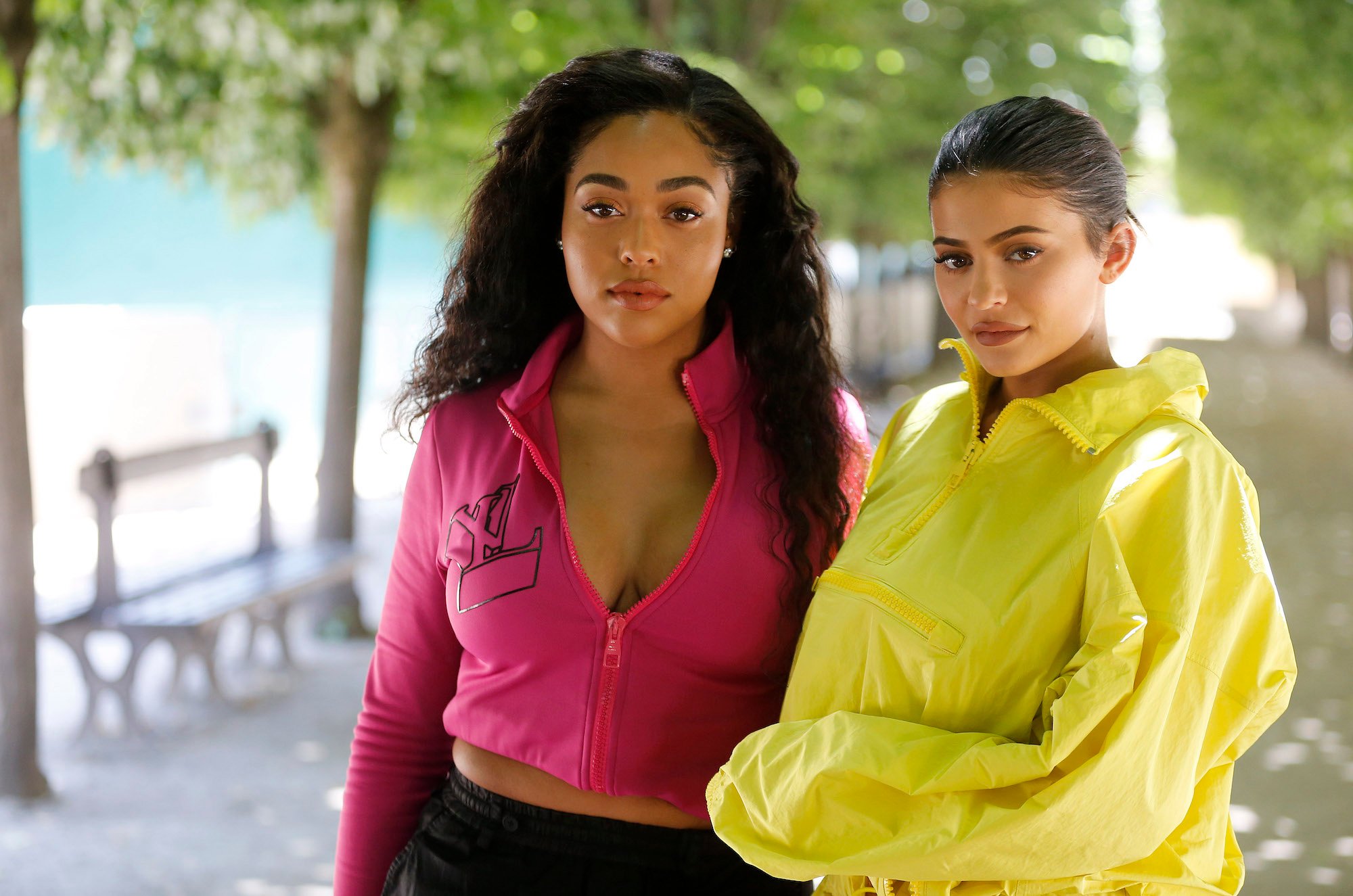 Jordyn Woods made the best out of the Tristan Thompson drama
Woods is reflecting on how her life has changed since her highly publicized split from former BFF Kylie Jenner.
During a Nov. 24 episode of PrettyLittleThing's "Behind The Doors" podcast, the model briefly opened up about how she dealt with her falling out with Jenner after the Tristan Thompson scandal.
In case you need a little refresher, Woods and Jenner's friendship took a turn for the worse in February 2019 when it was alleged that the model had hooked up with Thompson, who was dating Khloé Kardashian at the time.
Though the controversy brought a lot of criticism her way, Woods decided to use that negativity to her advantage, which in hindsight, helped her grow and move forward in life.
"I think life is just about constantly evolving and constantly growing and becoming the best version of you," Woods said on the podcast. "And as long as you're solid and the people around you are solid and everyone has the best intentions and everyone's genuine, there's not really a problem. I love meeting new people and, you know, I love people."
Working to better herself helped Jordyn Woods bounce back from her fallout with Kylie Jenner
Following the scandal and her dissolution from Jenner, Woods began working on herself, which she says helped her get to a much better place than when the drama first started.
"I think that you can't let life dim you down and you can't let things happen to you or whatever, you know what goes on in life, change who you are for the worst," Woods said. "You have to constantly become better and evolve and everything is a learning lesson."
She also added that having people who love and care for her helped her evolve into the person she is today.
"I'm very happy with the people I have in my life and that's just life," she continued. "Everything comes full circle too. As long as you have a solid relationship with yourself and your spirituality, for me with God, everything else falls into place."
Jordyn Woods still wants to be friends with Kylie Jenner
Though Woods has been thriving in life since her estrangement from Jenner, she still misses the friendship they once had and isn't opposed to rekindling their relationship.
While sitting down with Hillsong Church's Natalie Manuel Lee on a recent episode of Now with Natalie, the model shared that she's willing to speak with Jenner and hopes they can one day get back to a good place.
But until then, Woods plans to continue focusing on herself and just being content with her life.
"A lot can happen in one year, a lot," Woods told Manuel Lee. "Over months, and losing everything I thought I knew and gaining so much knowledge, you just can only be happy. The amount of strength I've gained in this year alone, nothing else could have shaped me to the person I am today."