Jordyn Woods Reflects on Losing the Life She Had After Tristan Thompson Cheating Scandal
Jordyn Woods spoke out about how her life changed after being involved in the now-infamous love triangle with Khloé Kardashian and Tristan Thompson.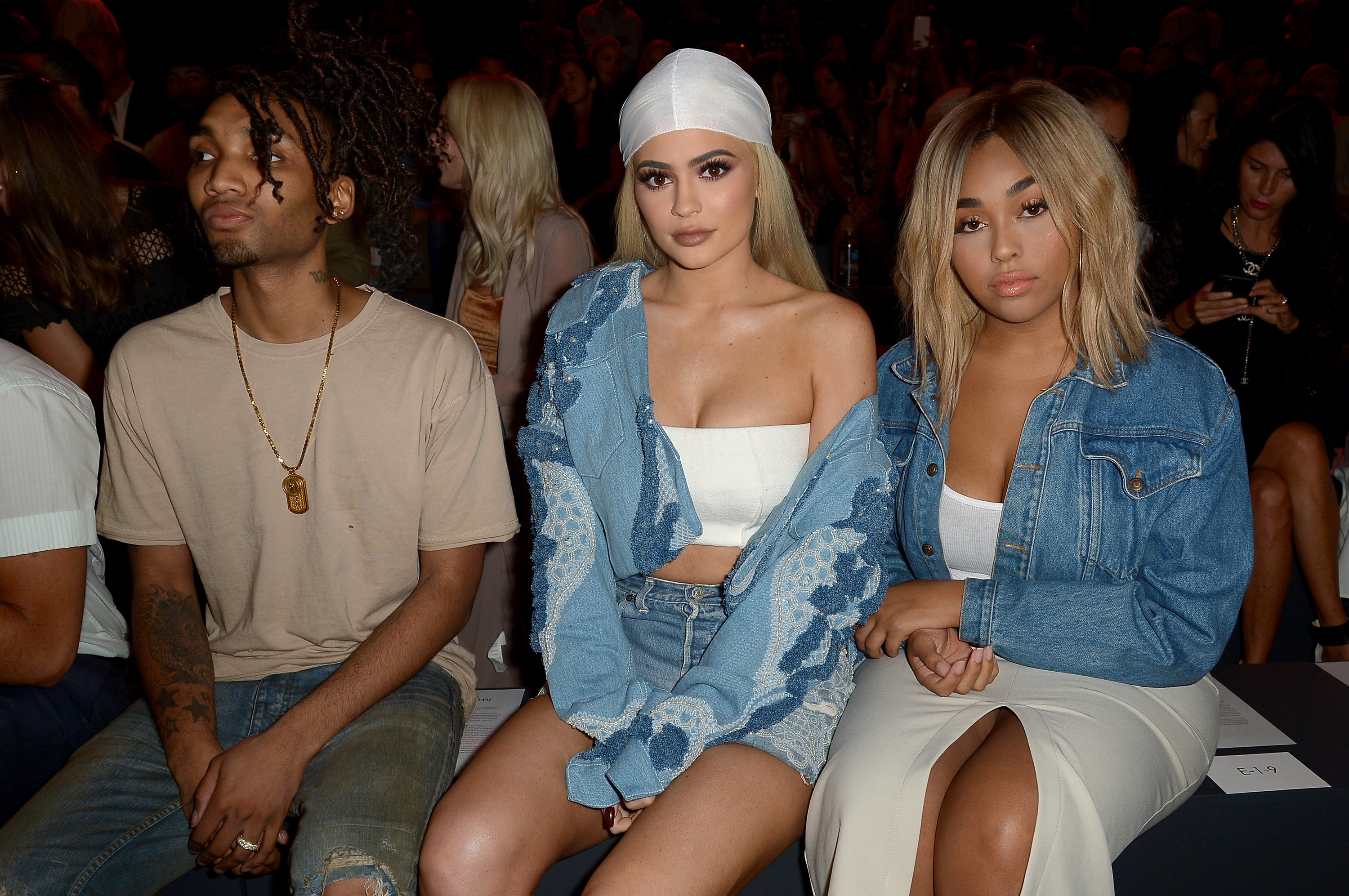 In February 2019, the model was seen with Thompson, who was dating Kardashian and is the father of their 2-year-old daughter, True Thompson. The scandal cost Woods her then-best friend, Kylie Jenner. She also received accusations of being a homewrecker, which she addressed with Jada Pinkett Smith on Red Table Talk. 
Woods recently sat down with Natalie Manuel Lee for an episode of Lee's YouTube series Now With Natalie. During the discussion, she recalled not feeling like herself after the scandal broke. She said she didn't want to talk to many people during that time, which she regrets today. 
"I remember just sitting in a very dark place," said Woods. "I had my family to talk to, I had you to talk to, but I just felt like I had no one. You take everything you think you know for a whole decade-the people you think you know, the life you think you know, everything that you've grown up doing- and you take it all away from someone. I didn't even know how to feel."
Jordyn Woods said she had to take responsibility for her actions to heal from the scandal
Once her life began to shift, and she no longer had the Kardashian-Jenner family around her, Woods said she struggled with adjusting to her new normal. She said she isolated herself in the beginning because of the multiple headlines swirling around. Woods would talk to a small number of people during that time because the model wasn't sure who was genuinely there for her. However, looking back on that time, Woods said she needed to sit with herself and see what role she played in the situation. She's now aware that she was at fault for the night and takes responsibility for her actions. 
"Looking at the situation, 'OK, what did I do, what role did I play in this, how was I responsible, how can I be held accountable, how can I take responsibility for what happened?' Things happen, and that's what makes us human," she shared with Lee. "But just acceptance and accountability and responsibility. I feel like people in this generation lack accountability, and when you can't accept what you've done, or you can't accept that then you can't heal from."
Jordyn Woods no longer speaks to Kylie Jenner
Woods' relationship with Jenner began in 2012 but appeared to be nonexistent in 2019 after the scandal. Woods moved out of Jenner's home once the news broke, and moved back in with her mother.
Jenner also unfollowed Woods on social media, which Woods countered by deleting all of the photos they had together on Instagram. 
Although they've been in the same room since then, a source confirmed to People that the two were unable to rekindle their relationship after the incident took place. The outlet shared back in August 2019 that Jenner was upset with Woods for trying to stay in her inner circle of friends. 
"Kylie is just over it," the source said. "She has her circle of friends now that she is happy with. She wants to live as drama-free as possible. She just doesn't need Jordyn in her life. Unfollowing her on Instagram was kind of the last step to break away from Jordyn."
Khloé Kardashian shared that she's forgiven Jordyn Woods 
Although she was upset with Thompson for his involvement with Woods, Kardashian shared she was also furious with Woods for her role in the scandal. She said in a tweet back in March 2019 that she considered Woods to be a "little sister" and also accused Woods of "ruining" the family she had with Thompson. The tweet came the same day that Woods told her side of the story to Red Table Talk.  
In December, Kardashian shared on Instagram that she was choosing to forgive both Thompson and Woods for their transgressions. She explained in a post that she wanted to move on from the ordeal and focus on her happiness. When a commenter shared she didn't "keep that same energy" with Woods, Kardashian followed up and said her willingness to forgive was addressed to the model as well, according to Entertainment Tonight.
"This message applies to ALL parties involved in situations that have ever hurt me," she said. "I have moved on, found forgiveness, and only wish you happiness and joy!"