Jordyn Woods Regrets How the Tristan Thompson Cheating Scandal Hurt People But Said It Allowed Her to 'Become Who I am Today'
Jordyn Woods has learned a lot from the Tristan Thompson cheating scandal that impacted her relationship with former BFF Kylie Jenner and changed her life in a huge way. Woods admits that she has regrets about hurting people, but has found a bit of positivity from the whole ordeal.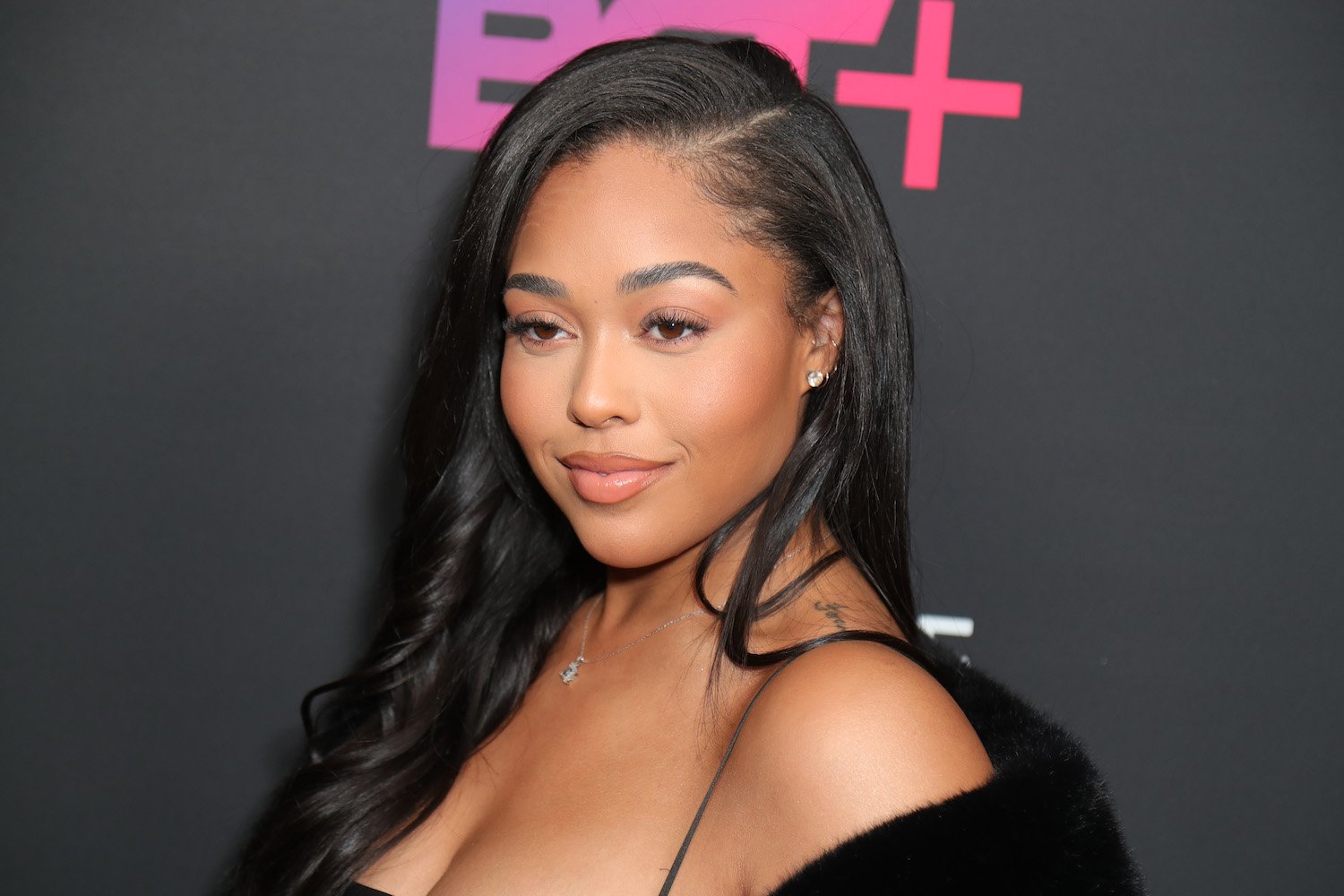 Jordyn Woods and Tristan Thompson were caught 'making out'
The cheating drama unfolded on Keeping Up With the Kardashians in 2019, as viewers saw Kim Kardashian West first hear the rumor that Woods and Thompson were "making out."
During the episode, Khloé Kardashian explained, "I talked to Jordyn. It's really weird, she's not giving me all the information. She was like, 'He was trying to kiss me,' and was like, 'I can't remember if we did or didn't.'"
The incident led to Jenner cutting her bestie out of her life completely. Khloé eventually knew she had to put the cheating scandal behind her so she and Thompson could effectively co-parent their daughter True.
Jordyn Woods regrets the cheating incident
Once Woods had some perspective about her involvement in the scandal, she explained in an interview with Natalie Manuel Lee for Now With Natalie, she knew that she had to "accept what actually happened" so she could move forward and heal.
Part of the journey for her was processing everything, she said, "to become who I am today." That doesn't mean she doesn't have some big regrets about what happened, however.
"I'm not happy that people were hurt and people had to go through what they went through," Woods explained. "It was a lot for everyone — my family, other families, friends — and not in a million years have I ever had a negative intention to do anything bad to anyone that I love."
She added, "So I wouldn't say that I'm happy that something like that happened, but I'm happy that I was able to become who I am today."
"I've gone through, these past three years, some of the most traumatic experiences a person can go through," Woods explained during the interview. "And when your whole world feels like its crumbling down, everything you thought you knew, it's really to be rebuilt again but much stronger."
"A lot can happen in one year, a lot," she noted. "Over months and losing everything I thought I knew and gaining so much knowledge, you just can only be happy. The amount of strength that I've gained in this year alone, nothing else could have shaped me to be the person that I am today."
Khloé Kardashian addressed why she forgives Tristan Thompson and Jordyn Woods
In December 2019, Khloé explained why she chose to forgive Thompson and Woods. She shared a lengthy explanation on her Instagram Story at the time, noting, "I have chosen to NOT pollute my heart and my energy by holding onto anything negative. I am allowed to forgive. Forgiveness is a strength and not a weakness. I am allowed to forgive people but still not accept their behaviors."
Kardashian added, "I want nothing but beautiful blessings for EVERYBODY that has ever been in my life. Regardless of what they have done or not done to me."
"That message is for Jordyn," she explained. "It's for anyone else who has ever hurt me. For some reason people want to assume that I'm only talking about Tristan. This message applies to ALL parties involved in situations that have ever hurt me… I have moved on, found forgiveness and only wish you happiness and joy!"
"We are all human and make mistakes, myself included. Hate is heavy and I am tired of carrying all of that weight around," she added.