Jordyn Woods Says She Was Able To 'Let Go' After Tristan Thompson Cheating Scandal When She Took Responsibility
Jordyn Woods is ready to accept the role she played in the Khloé Kardashian/Tristan Thompson cheating scandal. 
Woods, Kardashian, and Thompson made an array of headlines back in February 2019. It was then that Woods and Thompson were spotted together at a party at Thompson's home. According to Entertainment Tonight, Woods and Thompson shared a kiss that night while still involved with Kardashian. To make matters worse, Woods was a close family friend by way of her former bestie, Kylie Jenner.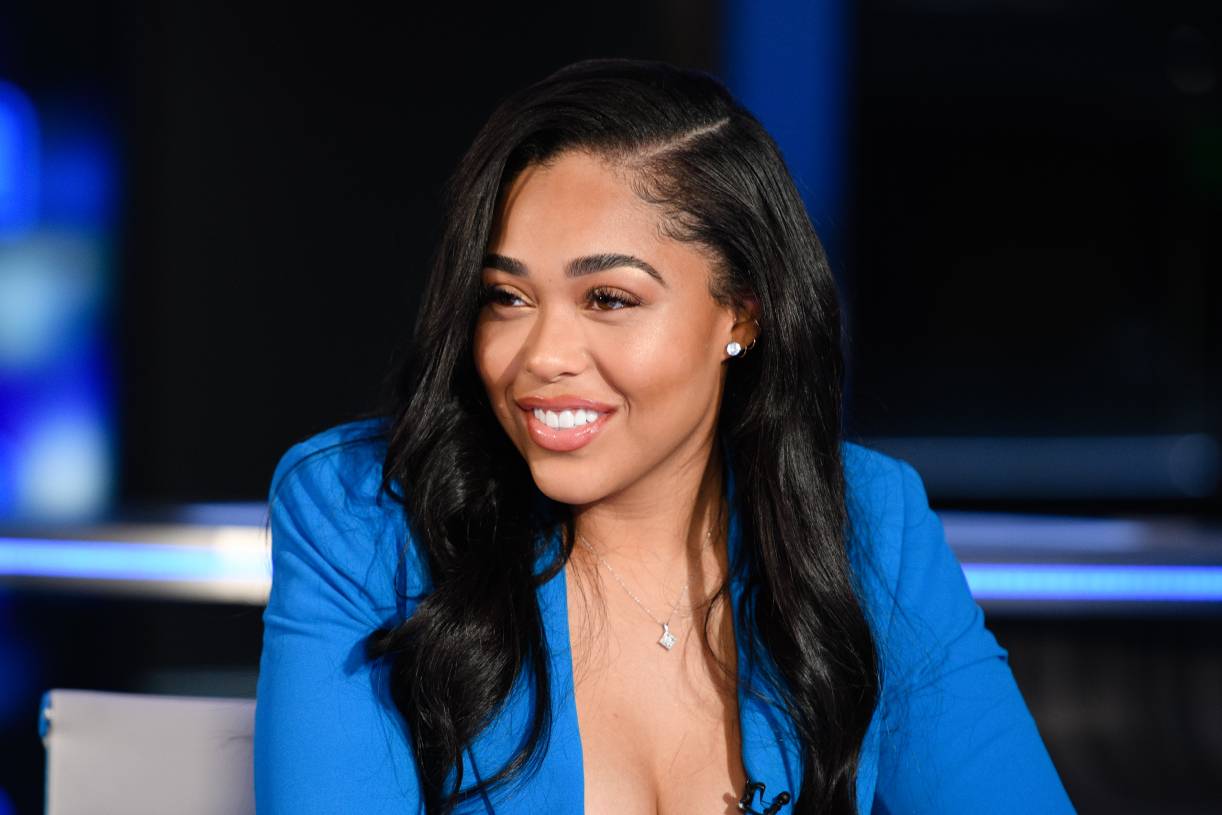 Woods shared on YouTube series, Now with Natalie, that, in the beginning, it was difficult for her to move on from the scandal. After seeing several reports about her in the news, she said she didn't think she could "let go" of the night and the controversy that followed. Once she realized she wasn't the only victim in the situation, however, she could move on and face her new reality.
"Looking at the situation, 'OK what did I do, what role did I play in this, how was I responsible, how can I be held accountable, how can I take responsibility for what happened?'", Woods said. "Things happen, and that's what makes us human," she shared. "But just acceptance and accountability and responsibility. I feel like people in this generation lack accountability, and when you can't accept what you've done, or you can't accept that then you can't heal from it."
Related: Jordyn Woods Reflects on Losing the Life She Had After Tristan Thompson Cheating Scandal
Woods admitted to sharing a kiss with Thompson on 'Red Table Talk'
At the height of the scandal, Kardashian-Jenner fans demanded details of what really went down between Woods and Thompson on Feb. 17, 2019. Many suspected that the incident was a result of a long-term affair between Woods and Thompson.
After several weeks of reports, Woods shared her side of the story with Jada Pinkett Smith on Facebook Watch's Red Table Talk. During their discussion, Woods confirmed she "never slept" with Thompson. Woods also said that Thompson was the one who initiated the kiss between them while she was inebriated. Although she didn't start the incident, Woods held herself accountable for being around Thompson when he was still with Kardashian.
Kardashian hinted in the past that there was more to the scandal between Woods and Thompson.
In March, Kardashian and Thompson turned heads after the Revenge Body star revealed they were spending more time together amid the coronavirus pandemic. She shared on Twitter that Thompson was with her as they watched the season premiere of Keeping Up with the Kardashians. This prompted rumors that the couple was back on and moving forward with their family. According to Hollywood Life, one fan pointed out that Kardashian and her family had seemingly forgiven Thompson, but not Woods. The fan also said the incident between him and Woods wasn't consensual. This prompted Kardashian to defend herself and her ex and hinted that not everything Woods said on Red Table Talk was true.
"We have forgiven both parties!" Kardashian tweeted. "And the nonconsent thing is near say. The entire story is hearsay, but I'll let you guys run with whatever you want to run with. If you are a true fan, you would have followed my Instagram stories, where I have repeatedly stated how I have forgiven both parties, and I want both parties to be in peace. And this is for everyone's mental well being."
Jordyn Woods has moved on from the scandal and has a new man in her life.
Related: Jordyn Woods' NSFW Bikini Photo Proves It's Not Quite Fall Yet
Woods shared on Now with Natalie that the backlash she received from her involvement with Thompson caused her to be in a "dark place" for several months. After distancing herself from those around her, she could forgive herself and move forward with her life.
Although she's still not in contact with the Kardashian-Jenner family, she has continued to work and has recently been spotted with a new man. She's recently been spotted with NBA star Karl-Anthony Towns. The couple kept their relationship hush-hush initially, but Woods has begun to open up about her paramour. The model told Extra that she thinks she found the "right one" in Towns. She also said the two bonded over traumatic events that occurred in their lives. Towns' mother, Jacqueline, died this year due to coronavirus complications, while Woods lost her dad, John, in 2017.